Looking for the PERFECT frosting for your next dessert? You may want a rich, creamy chocolate to smother on your cake, something that freezes well for an ice cream cake, or an icing that holds the finest detail for decorating. Today, I'm sharing my go-to TOP TEN frosting recipes for a wide spectrum of cake-making purposes.
My personal favorite icing of all time – this rich and creamy chocolate frosting pipes beautifully and tastes sinful. It's buttery smooth with the deep, intense chocolate that us chocolate lover's crave. This icing works well with a rich, chocolate cake or to compliment vanilla, white, and yellow cake. It also pairs well with stronger-flavored fillings, such as raspberry. It pipes out smooth and holds its shape for adding decorative touches to your cake designs. Find the recipe here: Dark Chocolate Buttercream Frosting.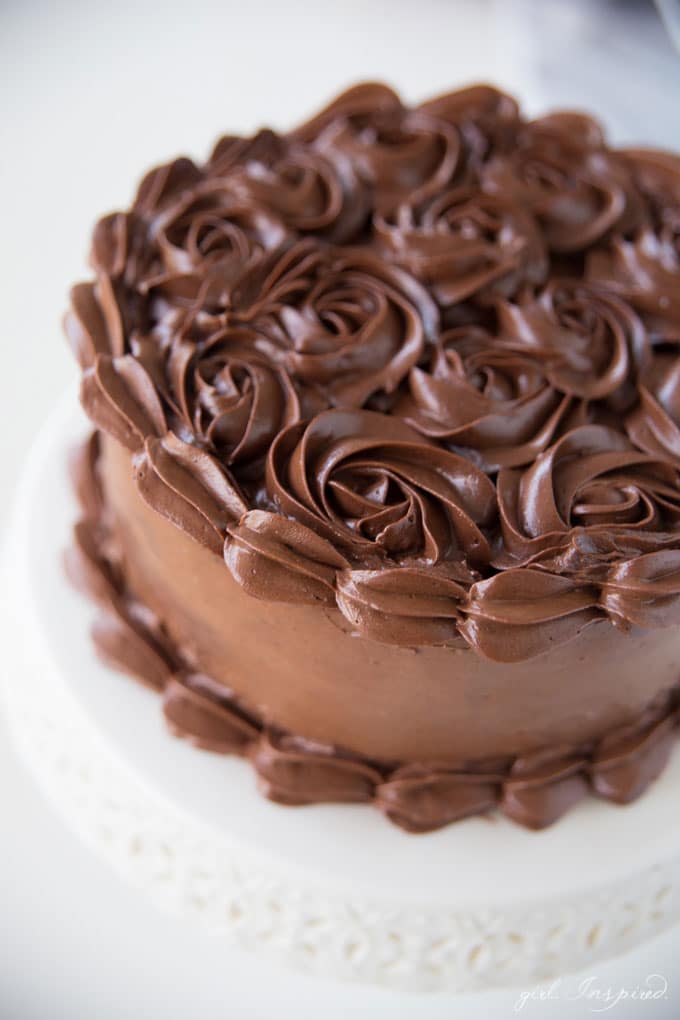 2. CHERRY BUTTERCREAM FROSTING
This Cherry Frosting pairs so well with both cherry flavored cake and chocolate. If you love maraschino cherries, this is the cake for you. The icing has a light, buttery base with some cherry flavoring and just a bit of sweetness. This one pipes beautifully as well, so you can make all your fancy decorations and still have a great flavored frosting on top of your cake! Find the recipe here: Cherry Buttercream Icing.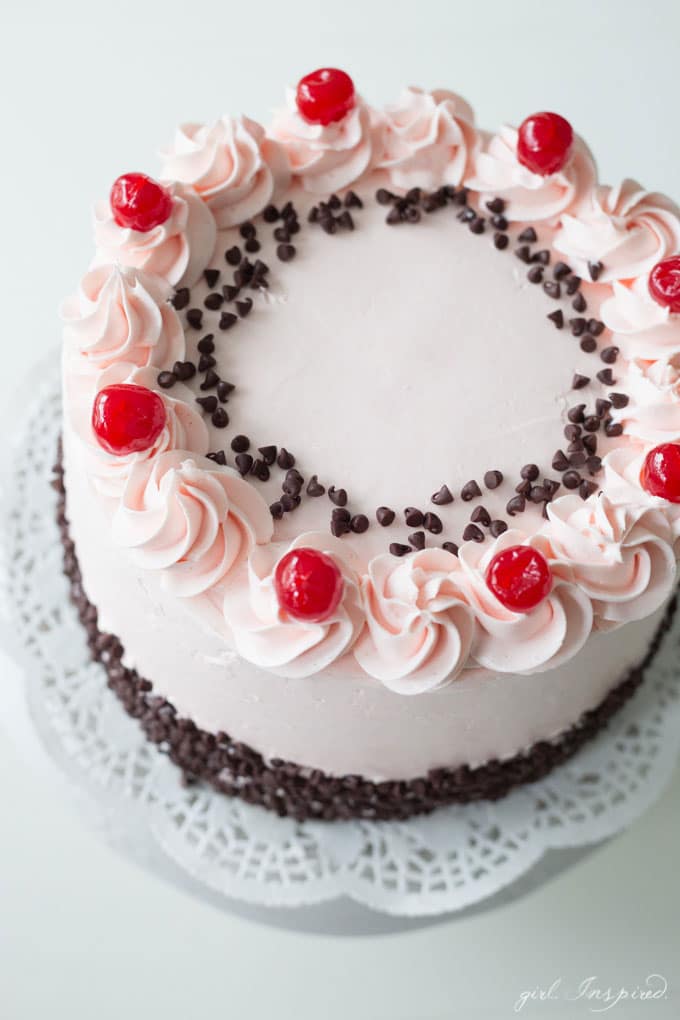 3. GLOSSY WHITE MOUNTAIN FROSTING
Marshmallow Lovers Unite – this is the frosting for you! It's not actually made with marshmallows, but it has a very airy, light, just slightly sweet flavor and it looks like a fluffy pillow of goodness. Perfect for S'mores-themed desserts or to pair with nearly ANY flavor of cake, this meringue-like frosting looks shiny and gorgeous. You cannot create a lot of detail with this one, but it has a lot of volume and gloss! You can even stick it under the broiler for a few seconds and give it a little toast! Find the recipe here: Glossy White Mountain Frosting.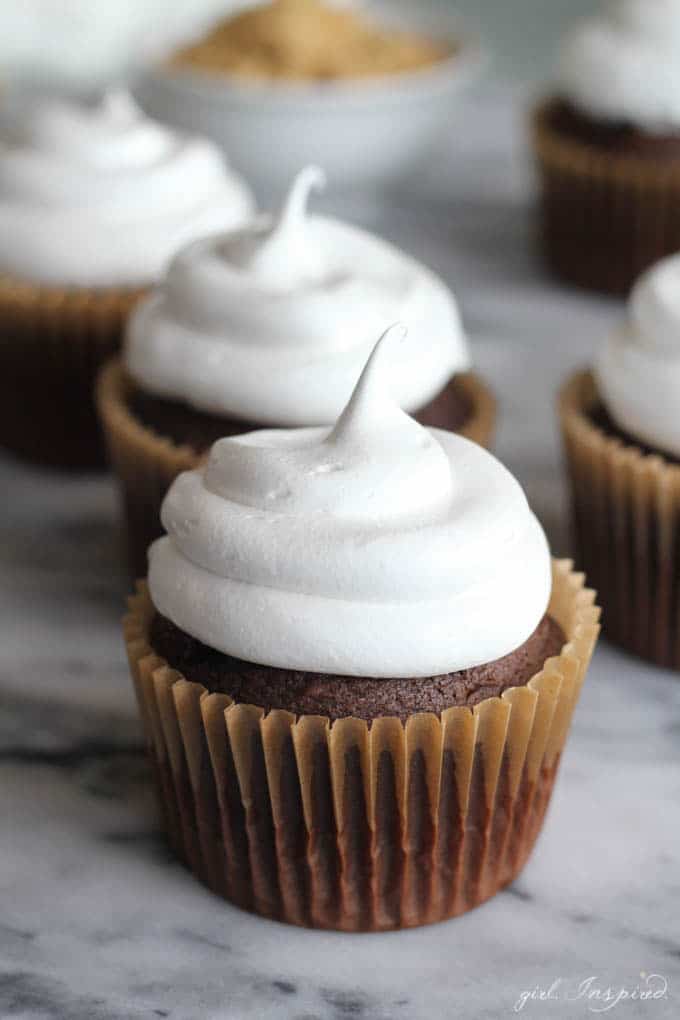 For those of us that don't like a really super, sticky sweet frosting, this swiss meringue buttercream is a dreamy change. The butter and meringue base take a little time to make, but the end result is a smooth, light frosting that pipes into stunning details. It colors nicely, tastes delicious and pairs with all kinds of cake flavors. Find the recipe here: Swiss Meringue Buttercream Recipe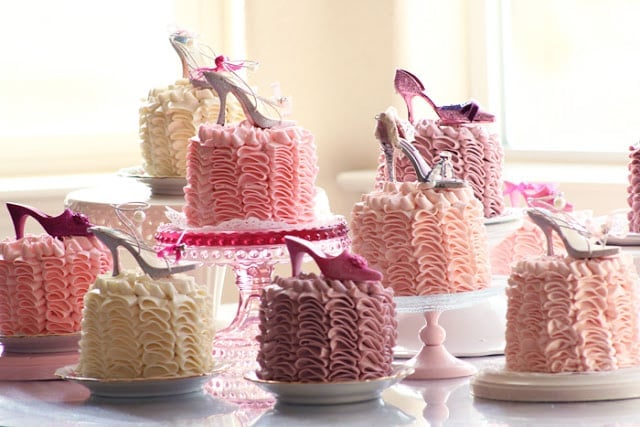 Do you need a light, whipped topping for your ice cream cake or mud pie? Real whipped cream does not keep in the freezer, but you can purchase a product that does! Pastry Pride is sold in cartons at many cake supply stores and can be kept in your freezer until the day before use. Just thaw the carton, whip it up like real whipping cream, and you can frost your frozen creations with confidence that your whipped topping will last! You can do some minimally detailed piping with this one as well. Read more about this wonderful Frozen Whipped Topping here.
One of my favorite dessert combos is peanut butter and chocolate. You too? Then you have to try this peanut butter buttercream. It's much the same as making a swiss meringue buttercream, but we add in peanut butter for a creamy, scrumptious combo. Perfect with red velvet cake or this Peanut Butter Chocolate Layer Cake! Yum! Find the recipe here: Peanut Butter Buttercream.
Are you sensing a theme? Buttercream makes the world go round. (Or my world at least.) This buttercream has a delicious homemade caramel sauce mixed in for a mouth-watering combination of caramel and buttery sweetness. Pipes well like the other swiss meringue buttercreams and goes with anything you'd pair with caramel! Find the recipe here: Caramel Buttercream
8. Strawberry Marshmallow Buttercream:
It's not only pink and pretty to look at, but the strawberry and marshmallow creme blend beautifully together in this sweet frosting. This one continues to be one of the most popular frosting recipes here at Girl. Inspired. It's a keeper! Great with chocolate, vanilla, or even strawberry cake. Find the recipe here: Strawberry Dream Frosting
9. Marshmallow Buttercream/Peppermint Buttercream:
Hands down, my absolute favorite sugar cookie frosting is a nice thick layer of this marshmallow buttercream (regular or peppermint flavored). You can also use this recipe to frost cakes and cupcakes. Find the recipe here: Marshmallow Buttercream and Candy Cake Cookies
10. Classic Cream Cheese Frosting:
Classics need no explanation. If the words Cream Cheese Frosting make you drool, this is THE cream cheese frosting recipe you want. Cream cheese frosting goes deliciously with pumpkin anything, spice cake anything, lemon anything, and…..anything. You can't do a lot of fine detail decorating with this creamy, silky frosting, but you can get away with a bit of a piped swirl if you want. Find the recipe here: Classic Cream Cheese Frosting and Pumpkin Pie Cupcakes