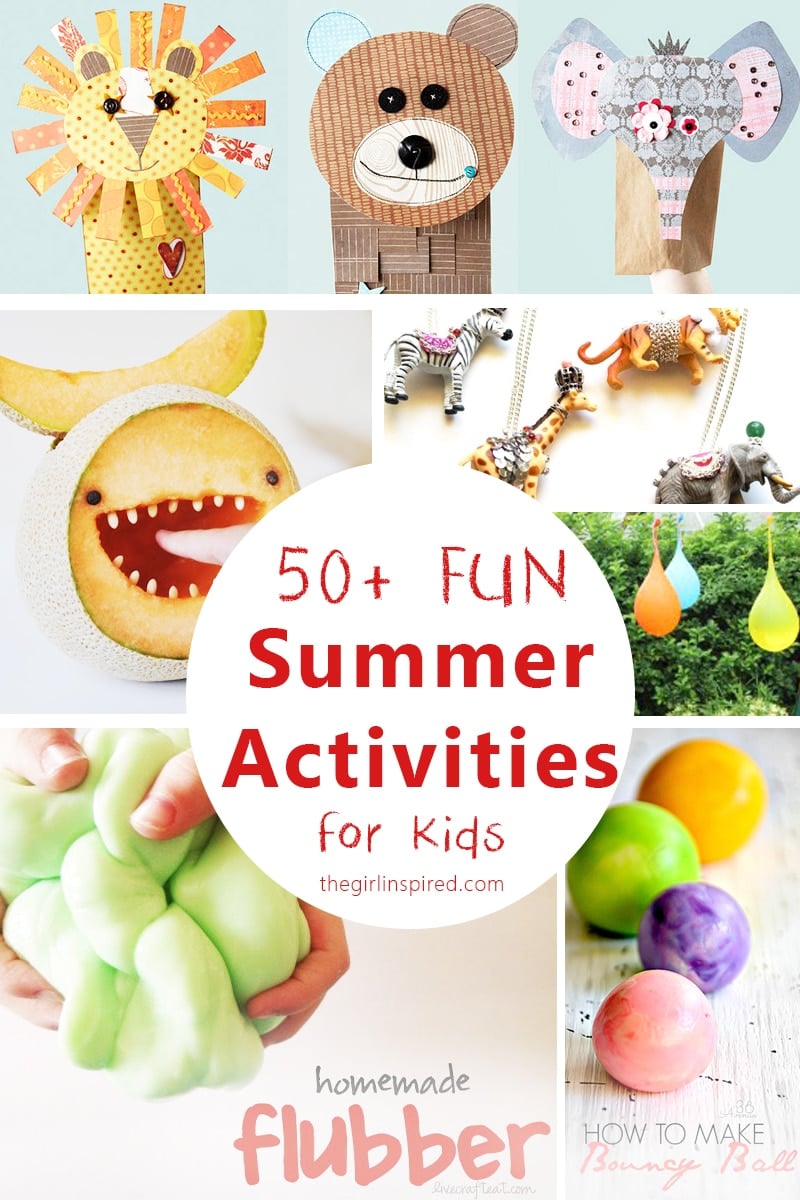 Today is officially our first day of summer and we are rearing to go!! The girls and I started making a list of all the fun things we want to do this summer. I'm certain this list of over 50 SUPER FUN summer activities for kids will combat even the slightest chance of someone uttering "I'm bored." From the gooiest concoctions to the cutest crafts, from wild outdoor water fun to building their imagination through books, your family is going to have a blast with these. Click on the picture or the caption below it to see the full project!
Throw paint-filled eggs at a canvas to create a masterpiece!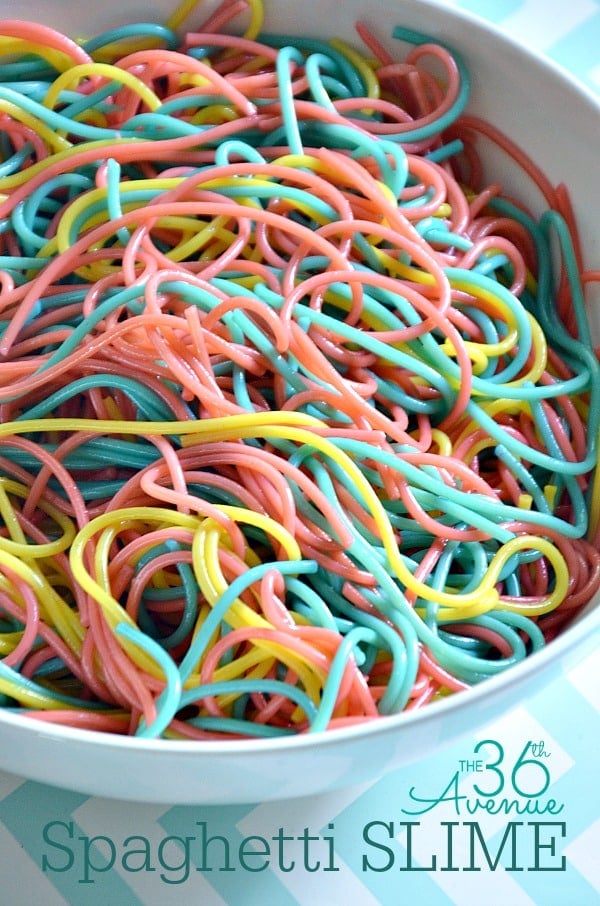 Make adorable paper bag puppets!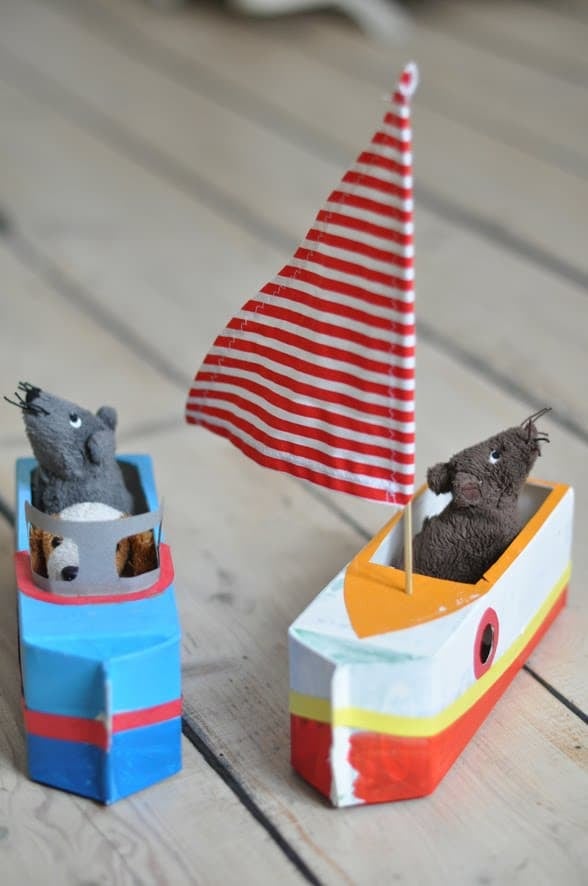 Make boats from milk cartons!!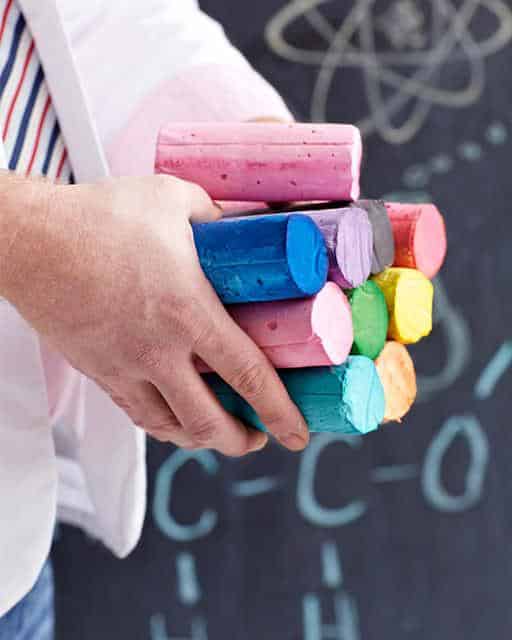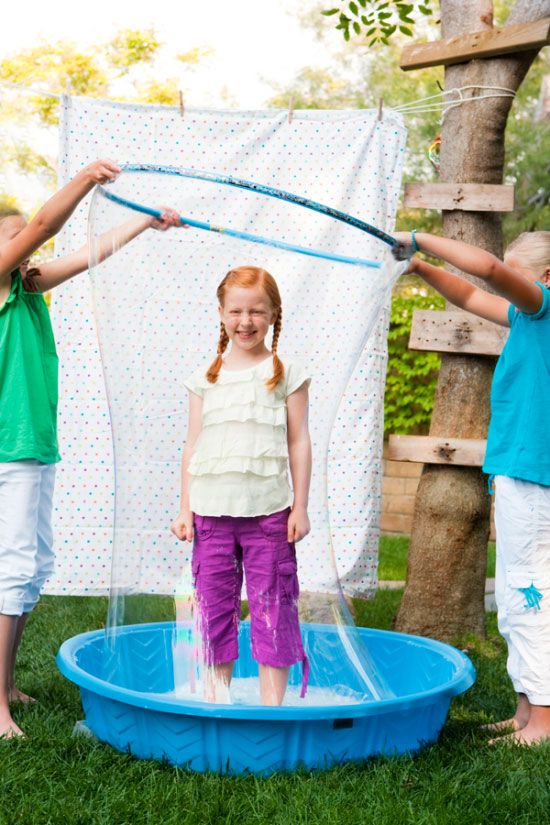 Make a human bubble – yes please!!
Kids Tricycle Wash anyone? Imagine their faces!
Make Foodimals!! Ha!
No-Sew Fairy Princess Tutus – Even kids can do this!
Craft the cutest Koinobori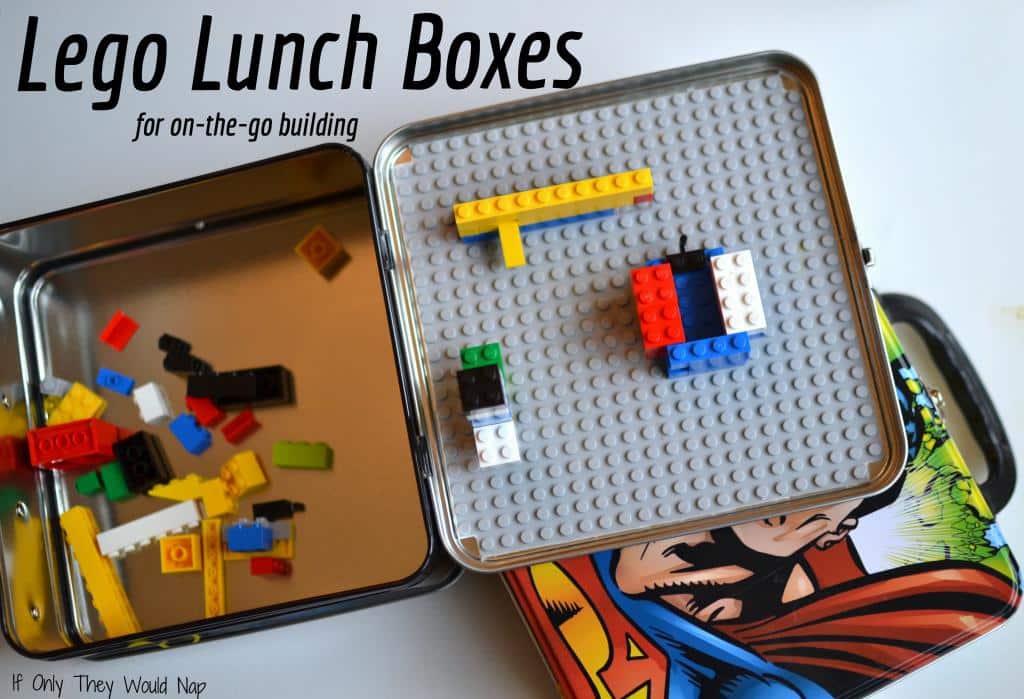 Make Lego Lunchboxes to carry them in the car or on the go – so clever!
Make a giant outdoor water bed from a tarp and duct tape!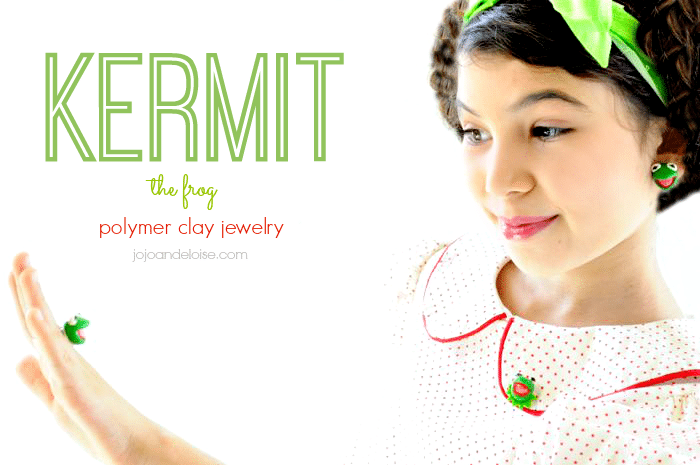 Make some adorable Kermit jewelry from polymer clay!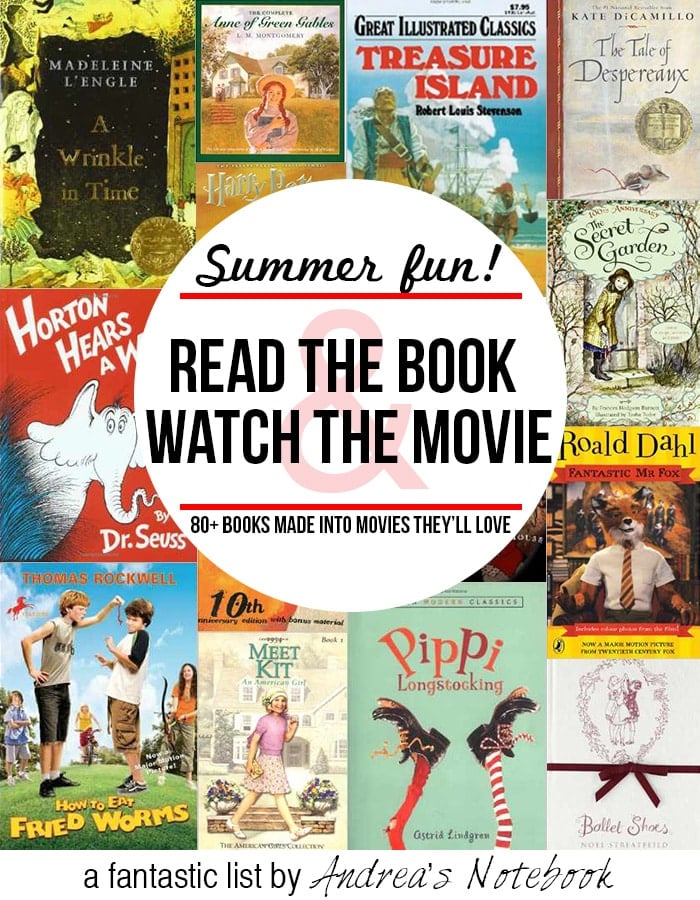 Read the book, then watch the movie – a mega list!!
Experiment with a bunch of ways to make your own lipgloss!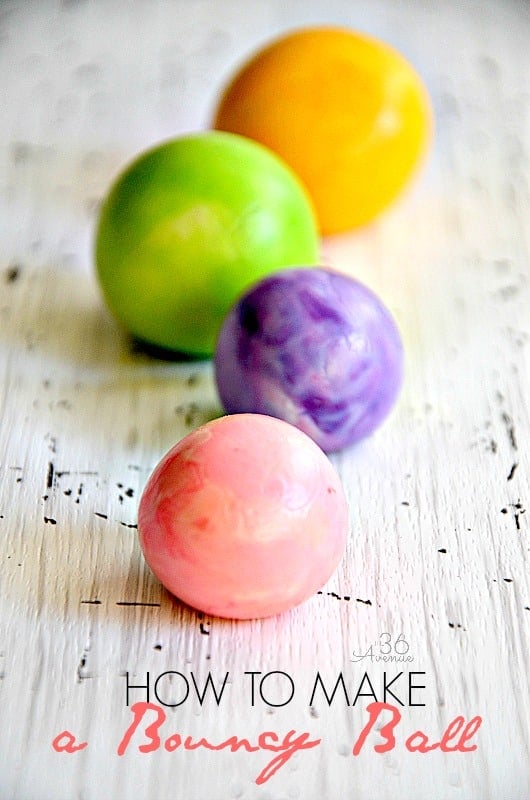 Make your own bouncy balls? So fun!!
Print out and color in these GIANT free coloring sheets!
Make a Foosball Table out of a Shoe Box!
Create Party Animal necklaces!!! Darling!
Throw cheese puffs at your buddy wearing a shaving cream-covered shower cap!!
Kids never get tired of eating "dirt in a cup" with these dirt pudding cups! Just add worms!
Crocodiles made from bubble wrap – just too cute!!
Who wants to make play doh that looks just like a scoop of ice cream? ME!
Tons of cool-looking science experiments that kids will love!
Create beautiful flowers from paper!
Make some cool art with crayons and a hair dryer!!
DIY Dinosaur Fossils – kids eat this stuff up!!
Glow in the Dark Rainbow Water – and tons of other Glow in the Dark Ideas
Create an obstacle course water wall!
Use these printable sewing cards to teach kids to sew!
Paint a whole family of Peg People.
Here's an entire slideshow of creative ways to incorporate kids into chalk art!
Craft tropical fish from paper plates -these are so cheery!
Ah, summer nostalgia, making friendship bracelets – how cute is this heart bracelet?
Make donuts out of modeling clay!!
Print out these travel BINGO cards for your car trips!
Make a copycat American Girl stable!
Everyone needs some GAK!! Make it!
These pretty ponies necklaces look simple and so cute!
Make big, huge, GIGANTIC bubbles!!!
Make princess crowns from lace!
Wish I could reach through my screen and squish this! No worries, we can make Homemade Flubber!
Build a house for Squinkies in an Altoid tin! adorable!
Water balloon pinata time!!
Fun printables to keep them reading all summer long!
Make a Gumball Necklace!
Woohoo! You should be set! Have fun! Connect with me on Instagram to see how we're coming along with this list!
Happy Summer!!