Chewy lemon cookie bars with a citrus cream cheese filling and cookie crumble top.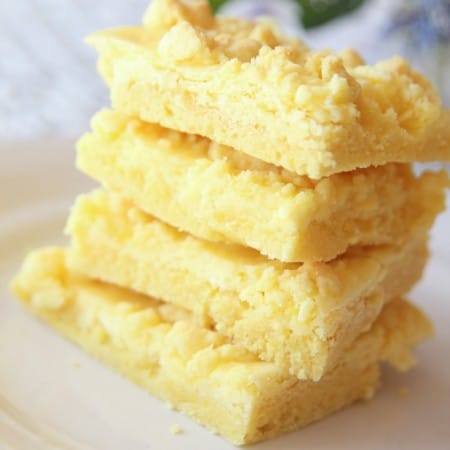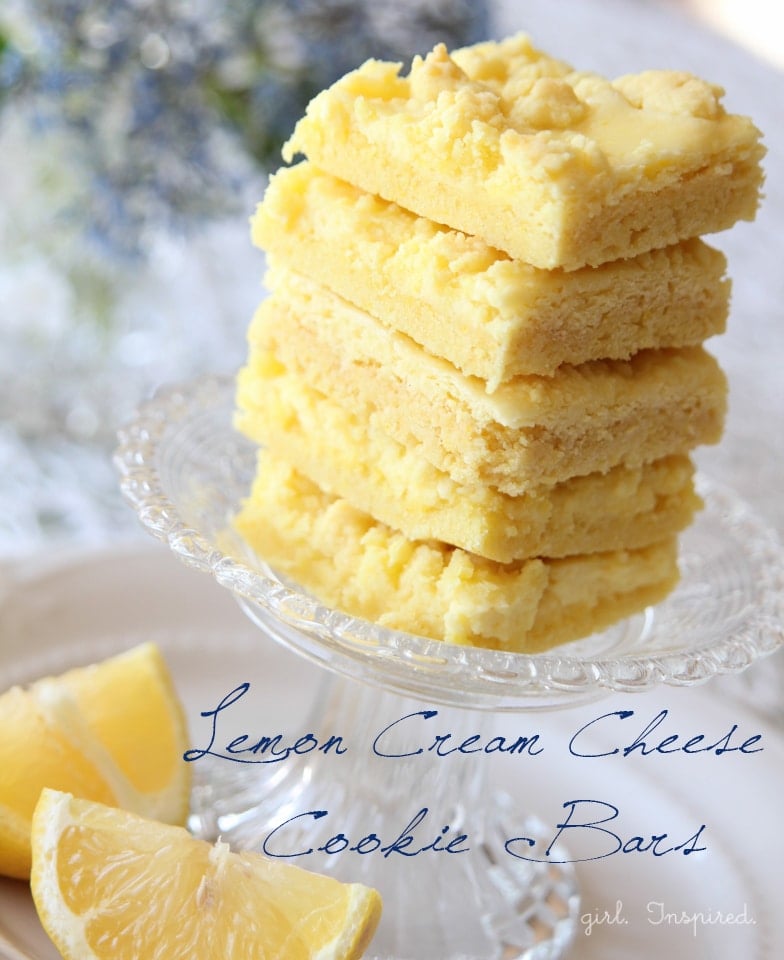 Friends – I'm no good at sticking to a diet. There are just too many delicious treats out there. Once I start thinking about something yummy, I can't get it out of my head. Take these Lemon Cream Cheese Cookie bars, for example.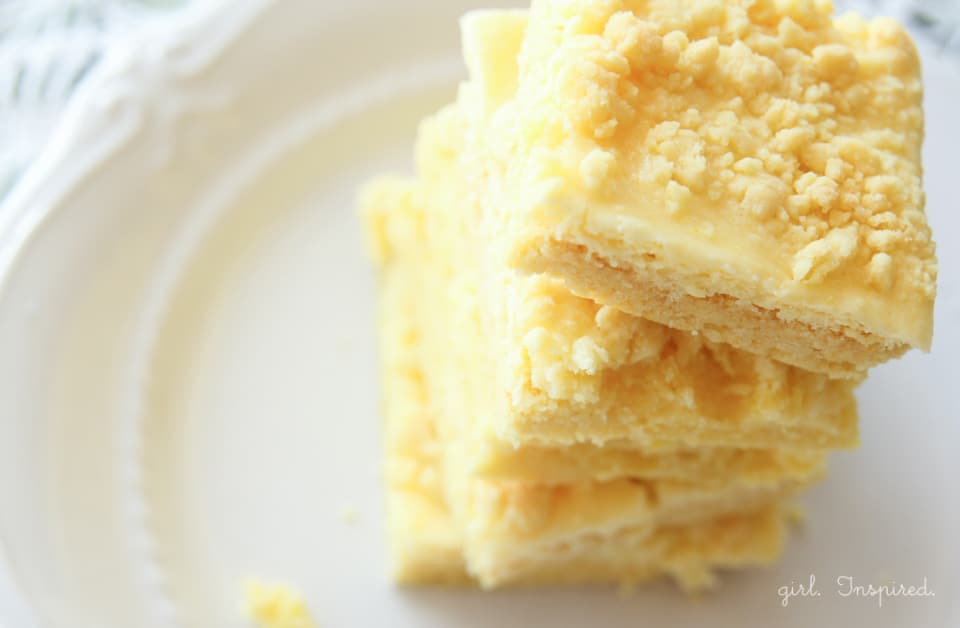 They're heaven in a pan. My mom says she found the recipe on a cake mix when we were kids, but since they've been in her recipe box for 35 years, she can't tell me just which box they came from. They're quick to make – the perfect blend of a chewy lemon cookie with creamy sweet filling. You mix just a few ingredients with a package of lemon cake mix and then press a portion of this into a baking pan. After baking for a few minutes, you take the cookie base out of the oven and spread a lemon cream cheese mixture over the top. Sprinkle the rest of the cake mix mixture over the top and bake again. The hardest part about this recipe is waiting for the cookies to cool down enough to cut into them. Yum!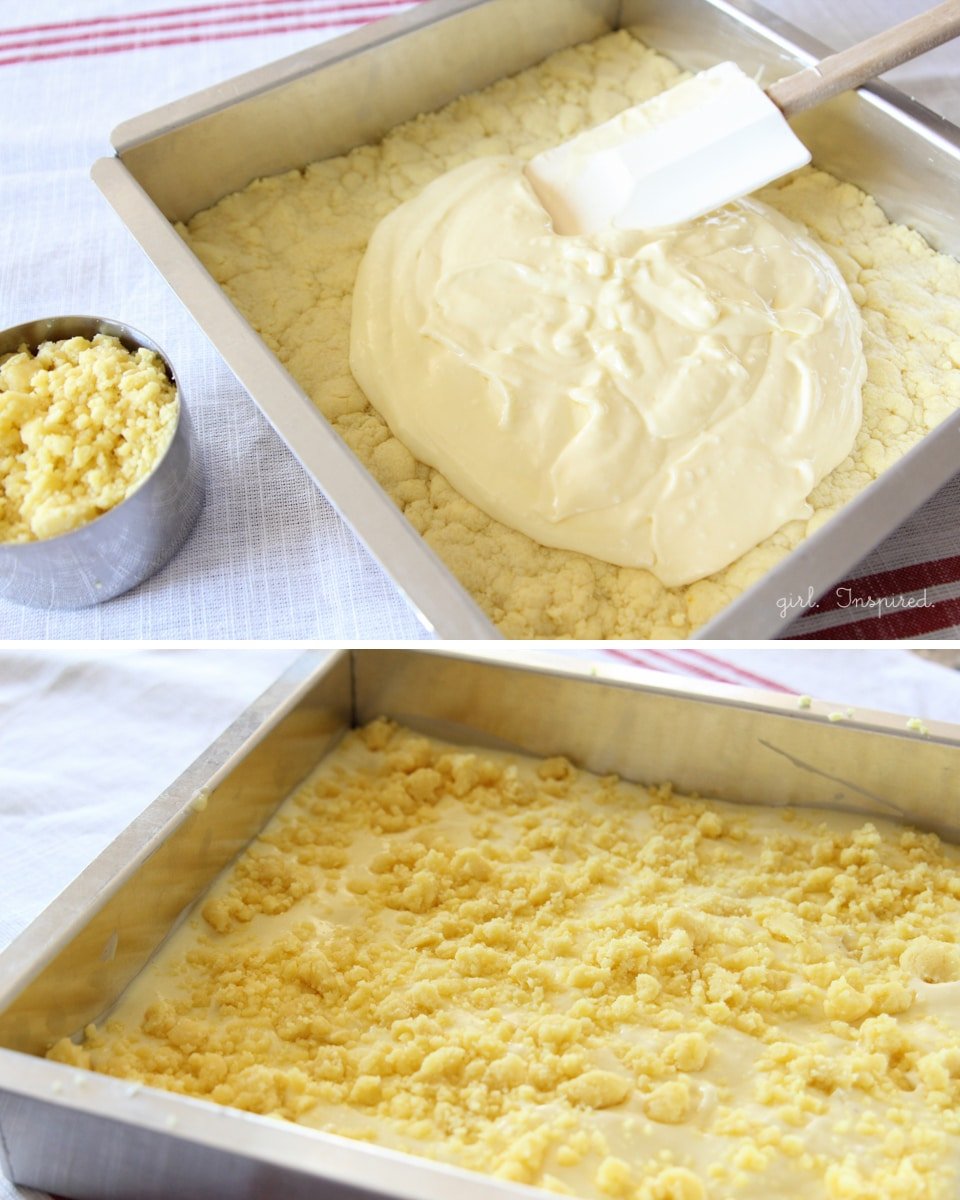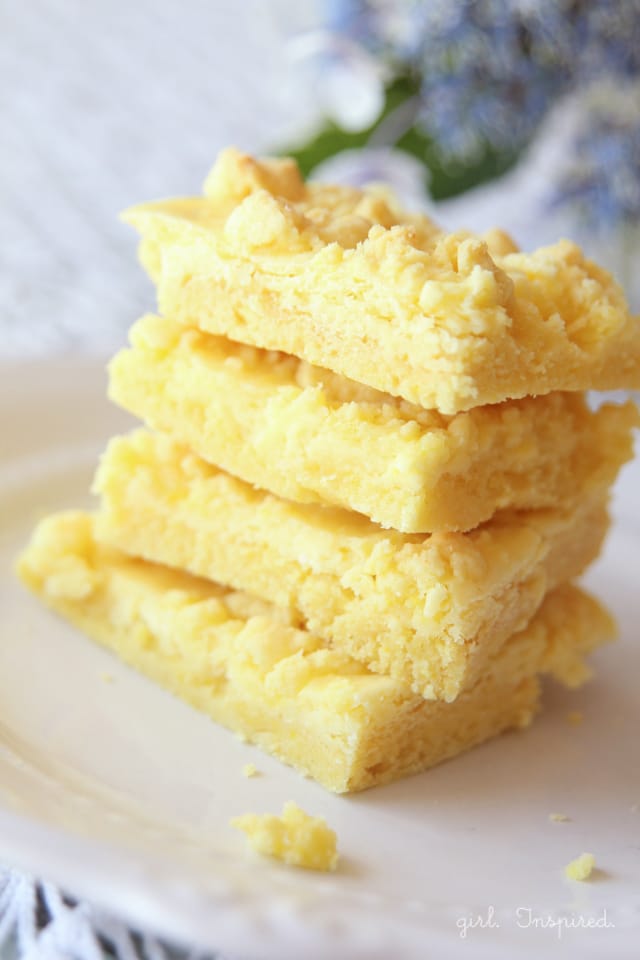 Ready for the recipe?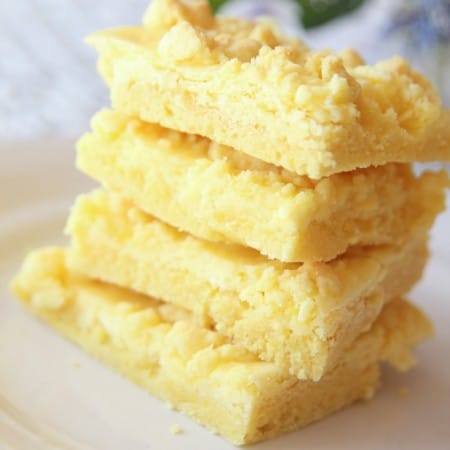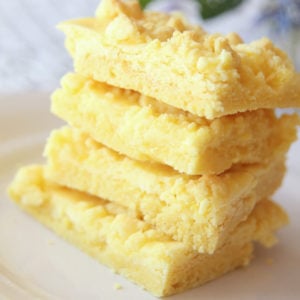 Lemon Cream Cheese Cookie Bars
Chewy lemon cookie bars with a citrus cream cheese filling and cookie crumble top.
Ingredients
1 pkg. lemon cake mix I use Betty Crocker.
2 eggs 1 for crumble mixture, 1 for cream cheese mixture
⅓ C. vegetable oil
⅓ C. sugar
1 teaspoon lemon peel
2 teaspoons lemon juice
8 oz. package cream cheese softened
Instructions
Preheat oven to 350 degrees.

Mix 1 package of dry cake mix, 1 egg, and vegetable oil until blended and crumbly.

Reserve 1 cup of crumbly mixture; set aside.

Pat remaining mixture into a 13 x 9 in. baking pan and bake for 12 minutes.

In separate bowl, beat together softened cream cheese, 1 egg, sugar, lemon peel, and lemon juice.

Beat until smooth and fluffy.

Spread cream cheese mixture evenly over baked crumble mixture.

Sprinkle reserved crumble mixture over the top of cream cheese layer.

Bake 15 minutes longer or until crumb topping is just beginning to brown.

Allow to cool completely, cut into bars, and eat up!!
Nutrition
Calories: 190kcal | Carbohydrates: 26g | Protein: 2g | Fat: 9g | Saturated Fat: 6g | Cholesterol: 29mg | Sodium: 231mg | Potassium: 34mg | Fiber: 1g | Sugar: 16g | Vitamin A: 176IU | Vitamin C: 1mg | Calcium: 68mg | Iron: 1mg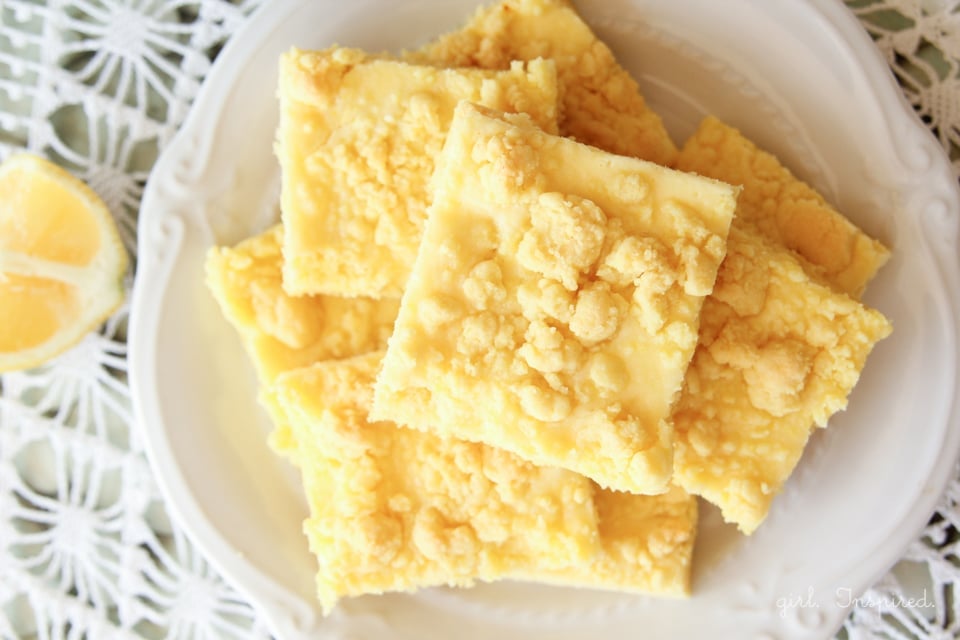 Here's the other hard part – try really, really hard not to eat the entire pan in one day.