Today, I have your GO-TO guide and stress-free Fourth of July party ideas! Summer FUN is all about PLAYING with friends and family, firing up the grill, eating, drinking, lounging, and laughing! I don't have time for extensive shopping and planning, so one-stop shopping and easy meal prep is my go-to guarantee that EVERYONE has a good time!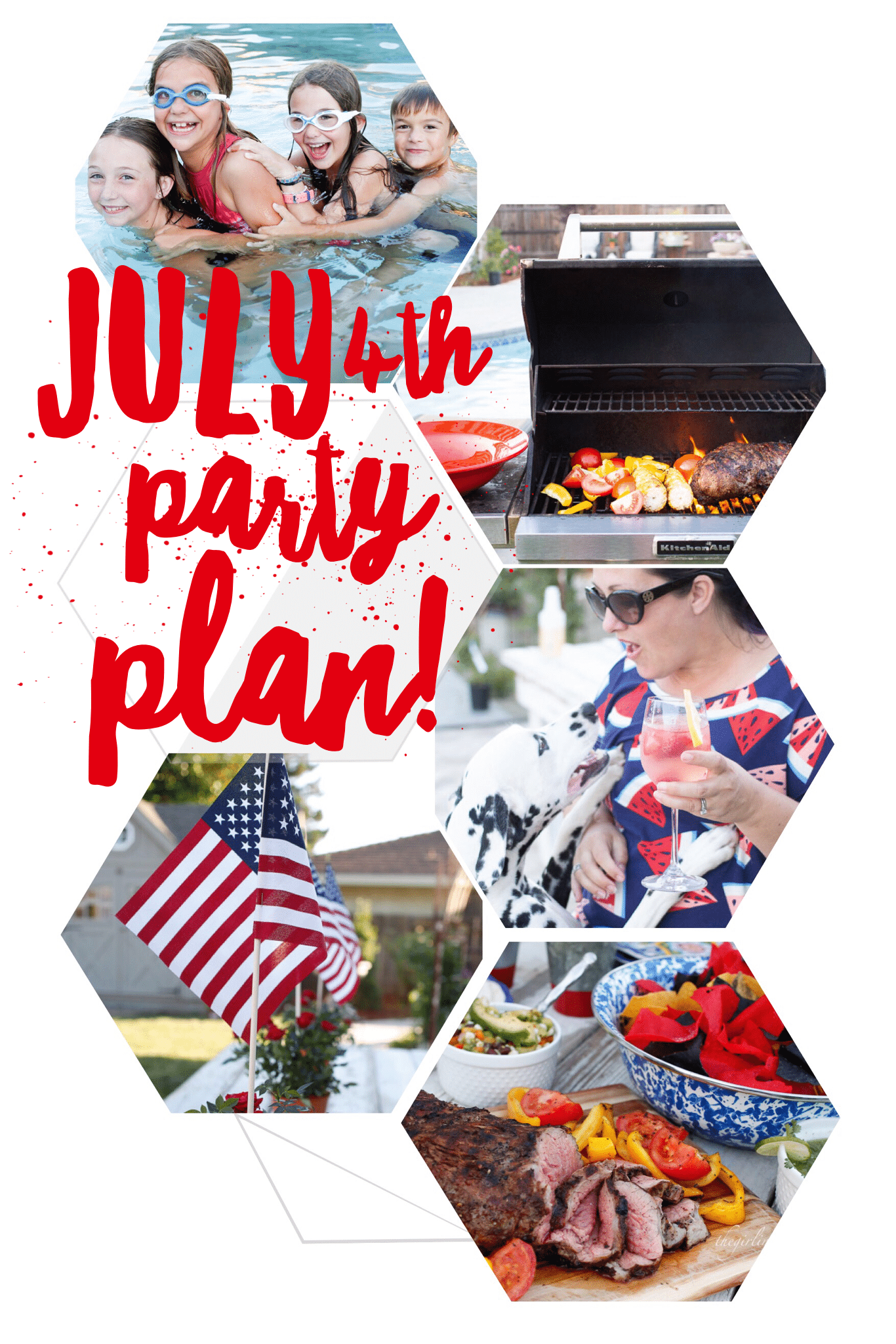 From crisp, white Strawberry Sangria and a mouth-watering grilled tri-tip marinade…to simple and festive decorations, here you will find recipes and ideas to throw together a party where EVERYONE will have a wonderful day!
I'm a total sucker for the little "extras" that turn the backyard into a festive stage. There's no need to go hunting for patriotic decor, your neighborhood grocery store is sure to have small American flags and potted roses or small plants. It is almost too easy to make centerpieces/yard decor. Red roses with flags popped into the center? It doesn't get easier or more patriotic than that! When I'm shopping for a party, I always check the floral department, end-cap displays, the card aisle, and the baking aisle – I can find fun paper plates and utensils, miniature forks, and even food items in red, white, and blue. Being mindful of what we would use and need for this occasion, I grabbed some of these items to add that special patriotic flair to our backyard barbecue. If you need shade umbrellas or even a color-coordinated cooler – you can find them right at your supermarket stop.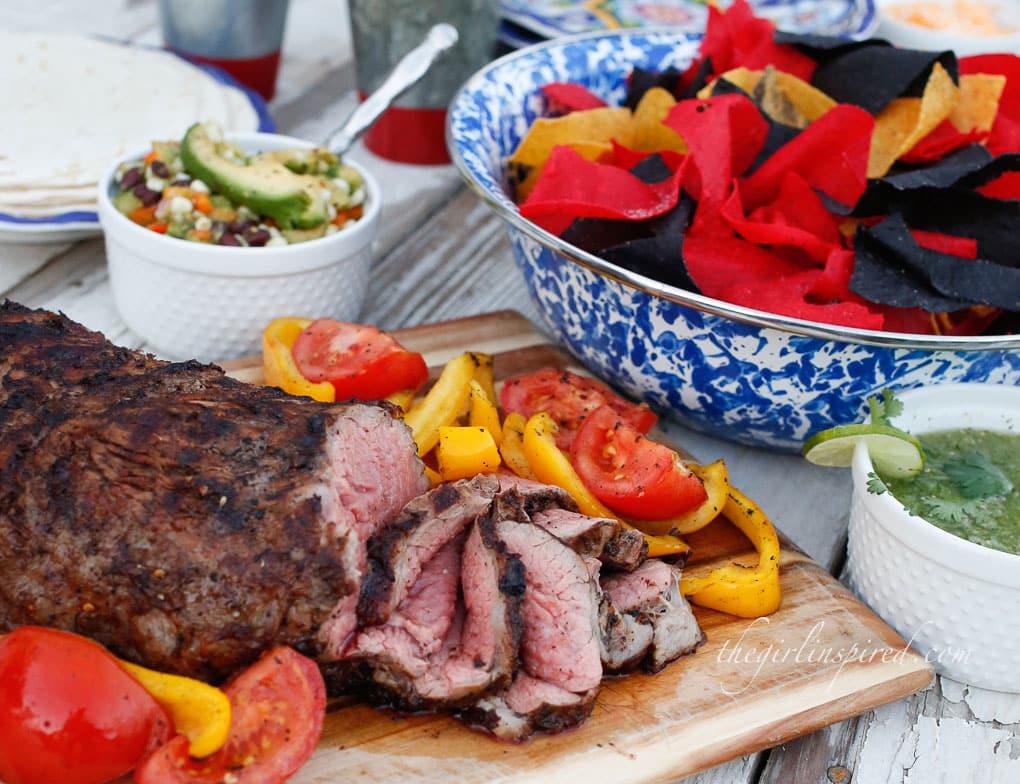 When it's hot outside and friends and family are here playing, the LAST thing I want to do is spend the day in the kitchen. My 4th of July party menu has easy recipes that can be prepared in advance so that the host and hostess can enjoy the day along with everyone else!
Our Fourth of July BBQ menu features: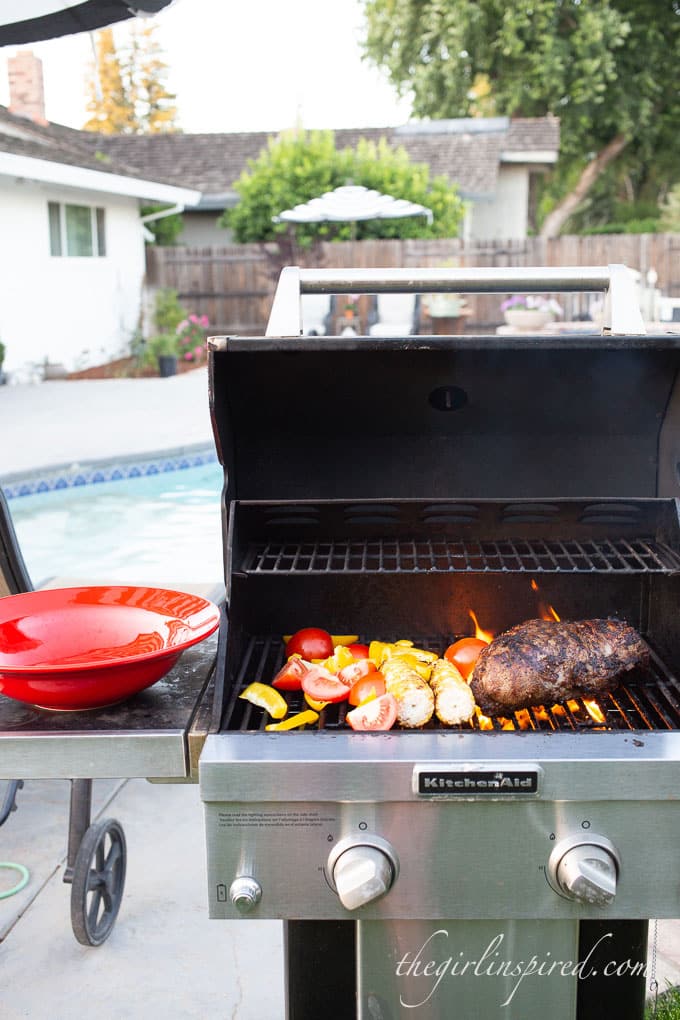 Do not forget to grab a big bag of ice and some canned beverages for your party guests – especially with the heat and sunshine! If your party guests enjoy a refreshing adult beverage for 4th of July celebrating, try this absolutely delicious and refreshing Strawberry Lemonade White Sangria.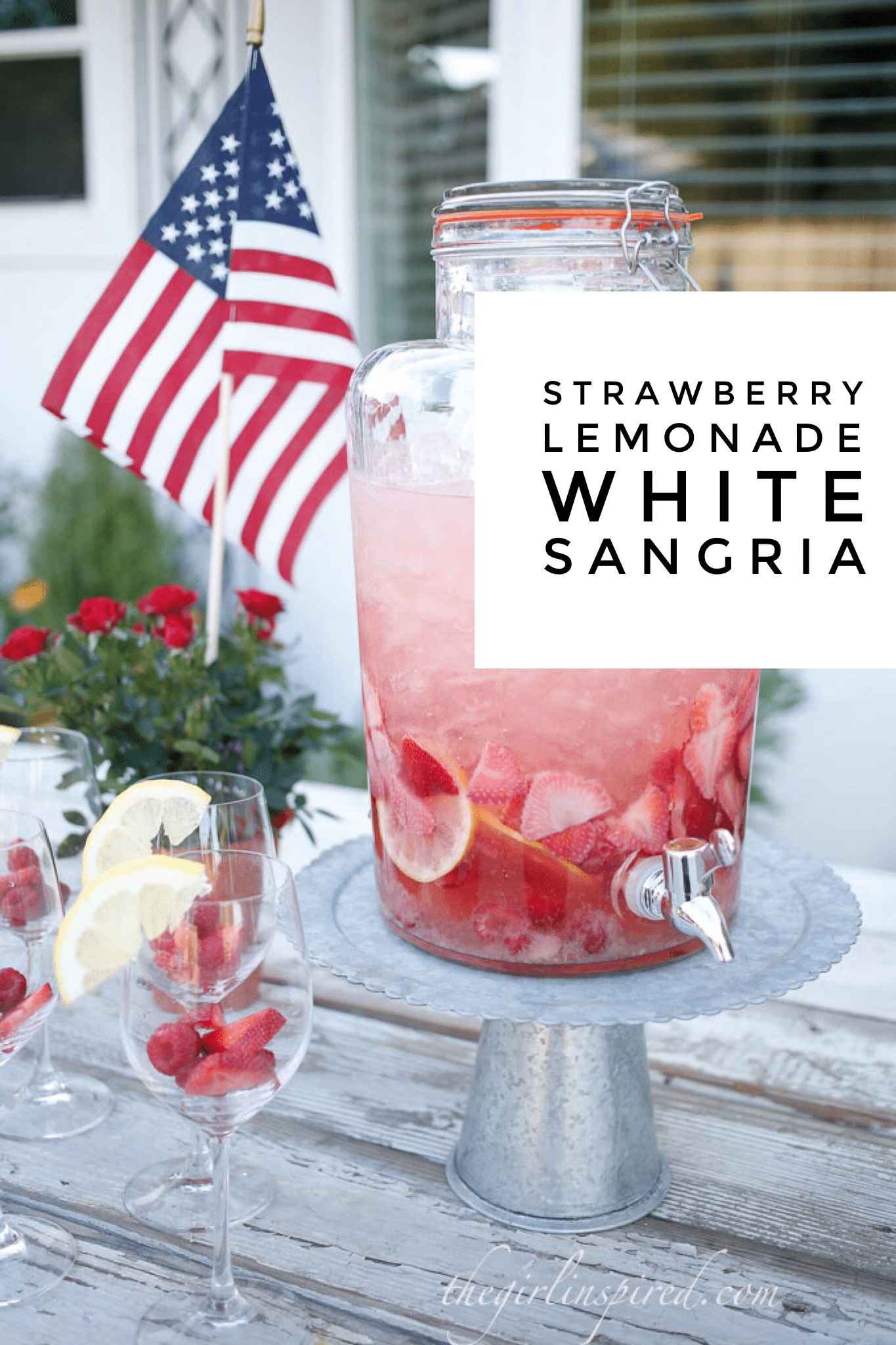 I chose fresh summer fruits my favorite Sauvignon Blanc for its affordable price point and easy incorporation as a fruit-infused wine. Mix the fruit, wine, simple syrup, and lemonade concentrate ahead of time (hours ahead is fine, but just an hour before works, too). Add the club soda and ice just before serving to maintain the bubbles and prevent too much watering down. Garnish the cups with a slice of lemon and some fresh berries! Yum.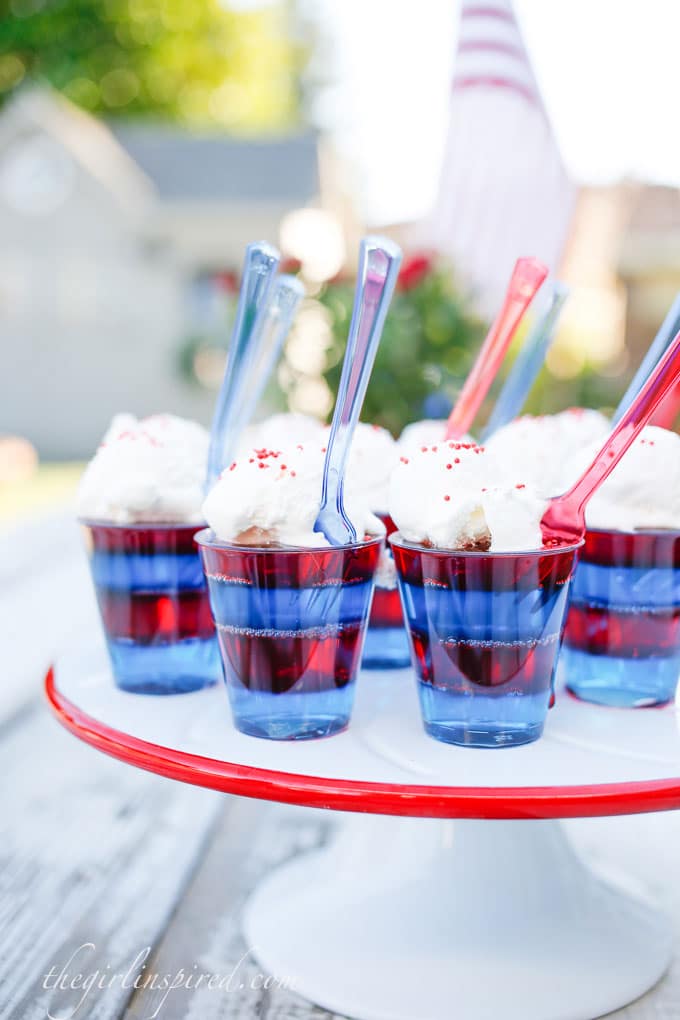 Need a few dessert ideas? How about red and blue layered jello in miniature plastic cups for the CUTEST patriotic treats? Or there's always S'mores. Remember when I talked about end-caps? Well, I was checking out one marshmallow-laden end cap when I made the BEST discovery! A S'mores TOTE BOX!!!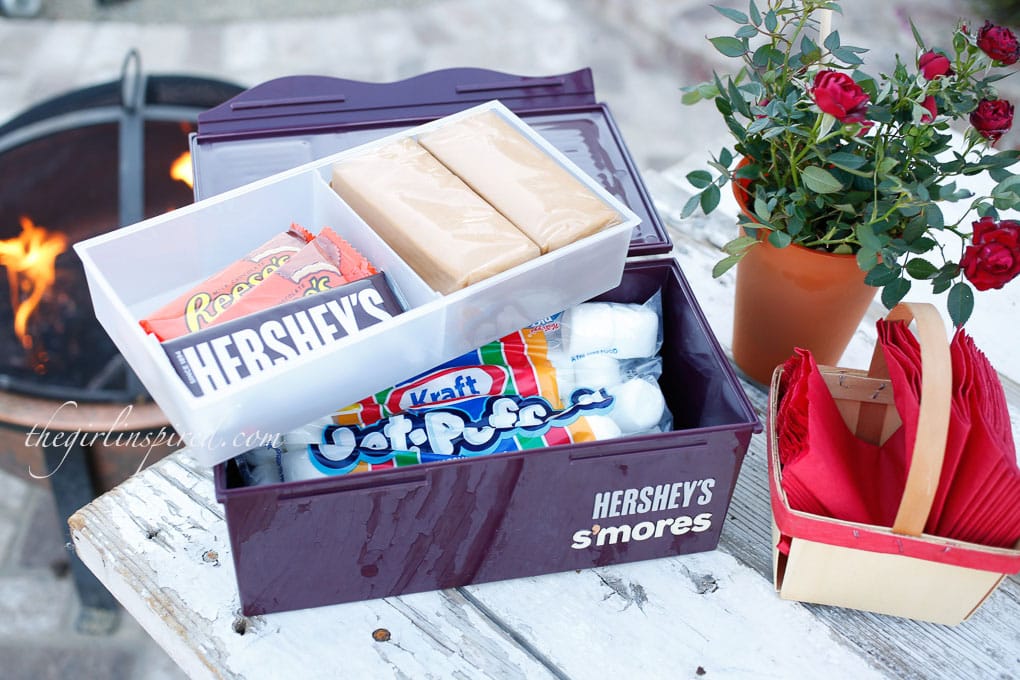 What? Everyone needs one of these puppies – so I couldn't leave without one of my own. There's a spot for all the fixins and I like that it keeps the hot, dry air off of my marshmallows and graham crackers. I bet you could even throw an ice pack in there to keep your chocolate from melting if you wanted to tote your coolness over to someone else's house this summer. Other ideas: most market's bakery department have beautiful cakes and cookies with the necessary slather of red, white and blue. And, just like the meat department, with a day or two notice, you can always ask them to create a custom dessert that perfectly suits you and your party guests!