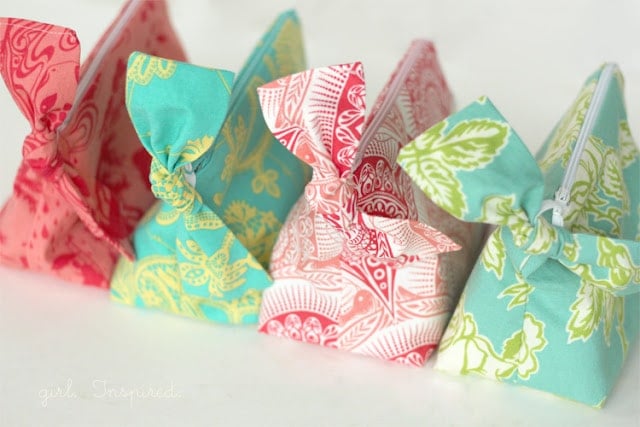 You know how you see a project flash across your computer screen and you just can't stop thinking about it? When I saw
Kate's
"Little Zippered Bow Pouch"
tutorial
, I knew I needed to make a few for the girls. These little bags sew up in no time and they are adorable. They're really quite spacious, too!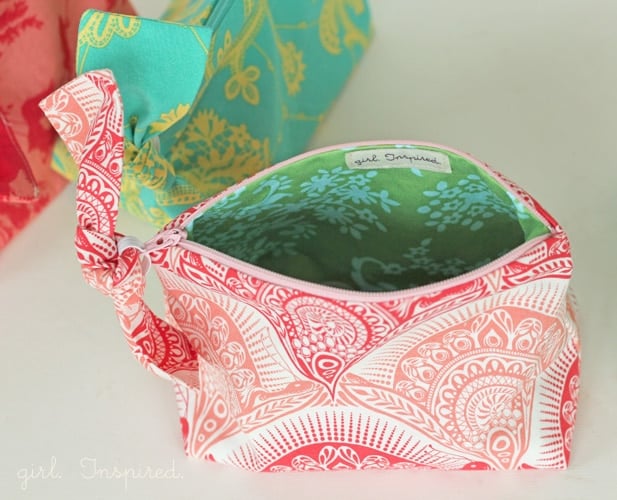 I used an upholstery fabric on the inside since I didn't plan ahead and had no duck cloth on hand for interfacing. This worked okay, but when I make more, I think duck cloth would really make them nice and sturdy. I altered the pattern just a tad to sew the zipper in with the method I typically use; that way I didn't have to think about it. I love the way that Kate designed the bow on the zipper pull – it's pure genius! I would've made these little bags just to line them all up for cute pictures, but I actually filled them with something before I gave them to the girls for Christmas – I'll post about that next time!! Find the
tutorial and free pattern here
.