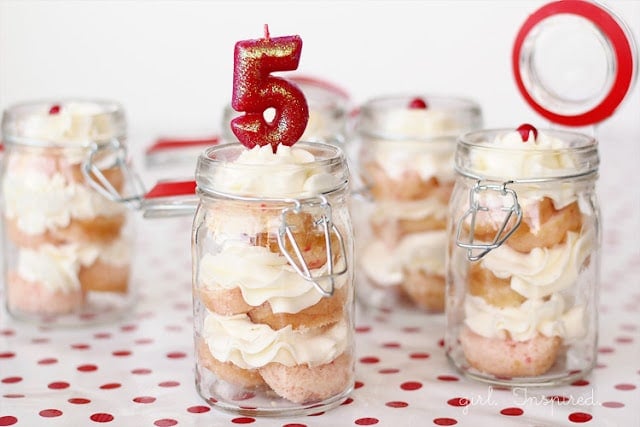 Grace celebrated her fifth birthday last week and it was the first party that we've done for the girls away from home. I have had so much fun planning the girls' birthday parties for the last seven years, so it was an adjustment (though not a surprise) when Grace asked that her party be at a local gymnastics center. She's a no-muss, no-fuss, all-action, all-the-time kind of girl. She can skip the decorations and fluff – and that's exactly what she told me. "Mommy, I want my birthday party at the gymnastics place, and I don't want any decorations." And it went on further…."I don't want you to spend any time making decorations because I just want you to play with me." Dagger to the heart.

I need you to understand how hard I work to make sure that my creative time doesn't impede on quality time with my girls. I mostly craft after the kids are in bed or on the days that the girls spend playing over at Grammy's house. On occasion, I'll pull out a project in the daytime if the girls are all occupied upstairs playing together. So, when Grace threw this request at me, it really triggered my mom guilt/panic.
But, we went with it. I planned absolutely nothing for her party except for reserving the gym and inviting a few children. It was such a relief to celebrate the holidays without worrying about the looming birthday party that was upcoming.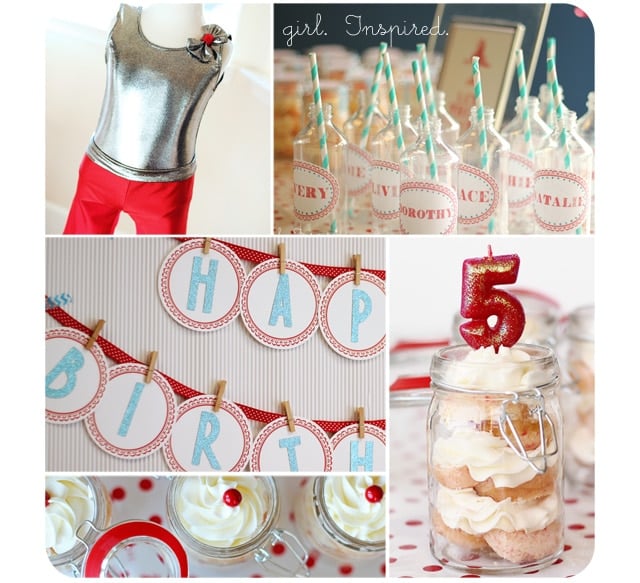 I held off from the planning until four days before the party. I went to the craft store to get some fabric for another project and came across the cutest little mason jars. I hadn't figured out the cupcakes for the party, so I jumped on the chance to make something cutesy and crafty without breaking the "no decorations" rule. Grace did specify "red" as her preferred party color, so that was helpful.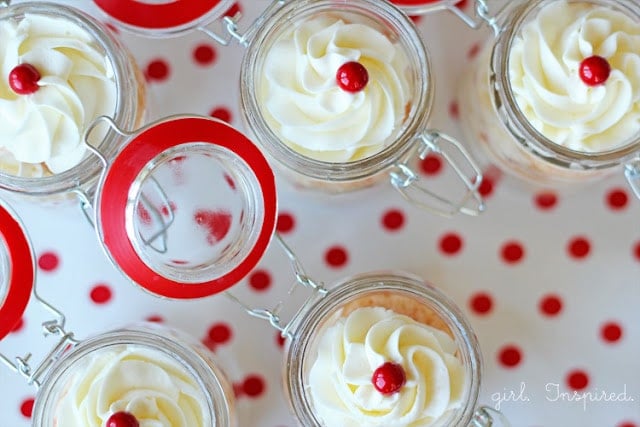 I also picked up some polka dotted oilcloth for the party table and some washi tape to stick on anything I could…..and then I found some great metallic dancewear fabric, knowing that there was no way Grace would turn down a new leotard. In fact, she kind of went crazy for it when I made it.
I made some little labels for the drink bottles with the guests' names, and added a little clipart for labels to top the cupcake jars and treat bags. I cut out larger labels and added some die cut letters for a banner. And that's about it.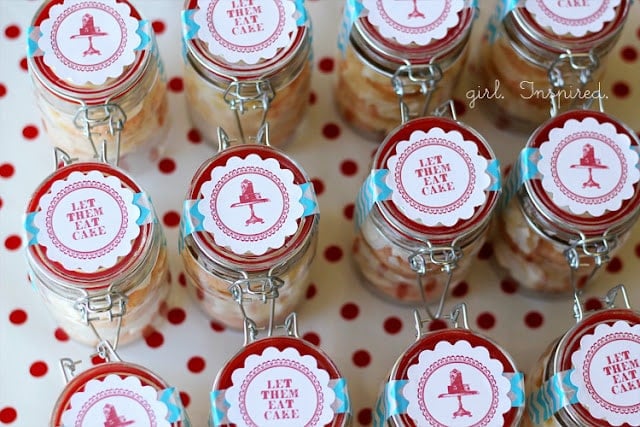 The party was awesome and EASY!!! I spent very little on new supplies. I packed everything I needed into a single tupperware bin in about 15 minutes. I didn't have to clean my house or panic about timing. We loaded the bin of supplies and the kids up in the car, went and picked up balloons and some pizza and we were party ready! And the only crafting time I put in was (when Grace wasn't watching) at night and on my babysitting day. Everyone was happy and the birthday girl had a smashingly good time.