I am so looking forward to spring break next week. Less time driving every which way, more time for playing!! Today's post is a quickie – just a little tip for frosting one of those rose cakes that I love doing. Why do I love them? Because they look beautiful for any occasion AND you can frost one in less than 10 minutes.
You'll need a frosting that holds its shape pretty well – you know how much I love my swiss meringue buttercream, so I won't go on and on about that, but it works perfectly for this cake. I've also done one with chocolate and the swirls look so beautiful.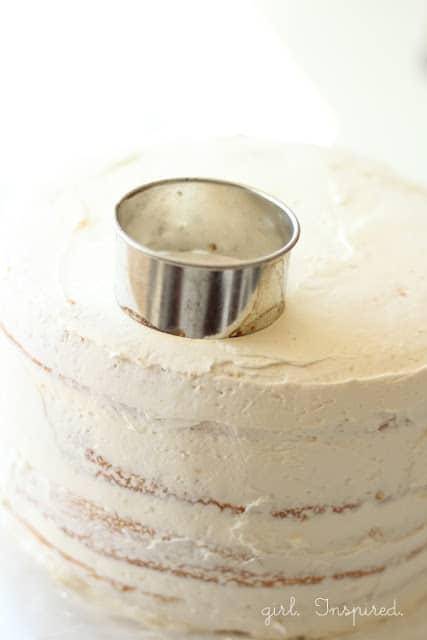 So once you have a crumb coating or a thin layer of frosting over the whole cake, grab a round cookie cutter about the size you want your roses to be.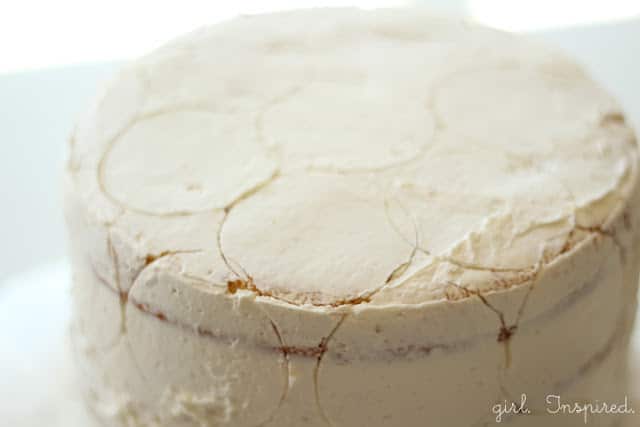 Use the cutter (even a cup would work) to gently indent the frosting to outline where each rose will go. Continue around the whole cake, trying to leave as little space as possible between each rose.
Now, you're ready to make your roses. I like using the extra large piping tips – a closed star tip (2D) was used to make these roses but 1M also works GREAT – you can get piping tips at many large craft stores or online and they're really inexpensive.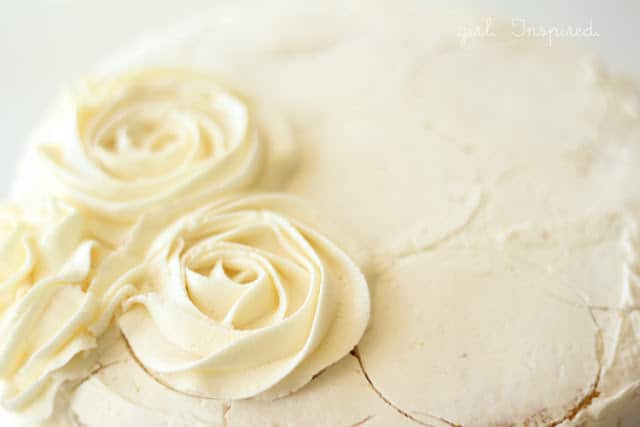 Starting in the center of each circle outline, begin piping a circular swirl outward until you reach the outer border of the circle. Then, move right on to the next circle.
By marking the circle outlines ahead of time, you should be able to keep your roses nice and evenly sized and spaced!
Like making beautiful cakes?