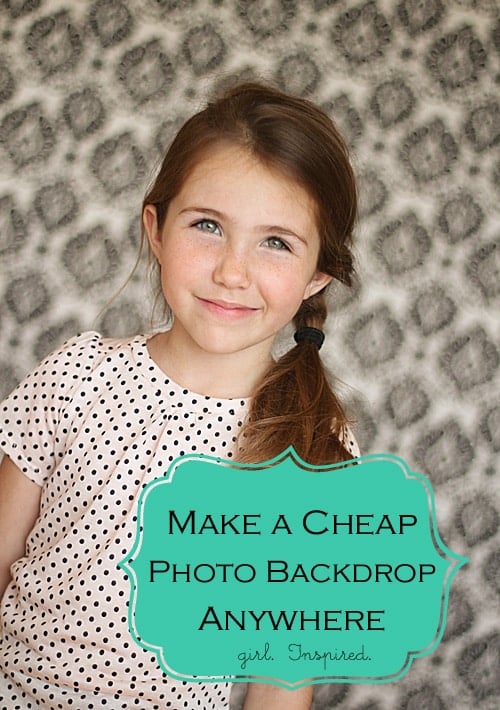 I am loving the warmer weather and beautiful light for taking pictures this spring. It's always a challenge to photograph one of my children, trying to coordinate their mood with available time, perfect lighting, cooperating weather, and a great location. Spring weather definitely works better than winter weather! However, it's not always possible (rarely, actually) to get the pictures I need at exactly 1.5 hours before sunset outside with the right backdrop. My main living area has direct light coming in from the west all afternoon and evening. It's my favorite place to be and it provides great lighting for a longer period of time than if I'm trying to take pictures outside. BUT, I don't have any empty walls where the kids can stand and pose. I have been contemplating various solutions and have a few ideas for DIY backdrops. Today I thought I'd show how I made a backdrop for several of my recent photo shoots. It is so simple!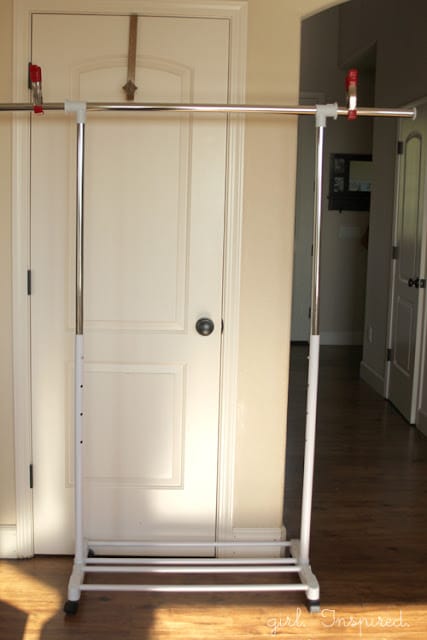 I picked up a cheap clothing rack from Home Depot – just $17 – to use for hanging the baby layette at my cousin's shower last fall. I was able to come up with a more decor friendly solution for the shower, but I held on to this rack for experimenting. I spent some time looking at vinyl backdrops online, but they are pretty pricey and they all looked so nice, I couldn't decide on just one that I'd use forever. I like the idea of being able to switch out the backdrop and have some variety. Then I looked at my stash of fabric.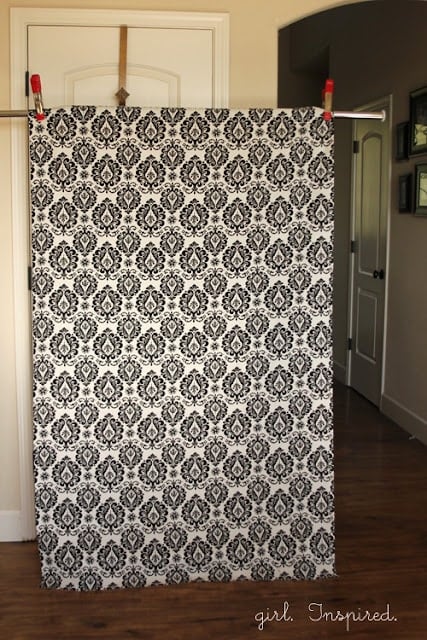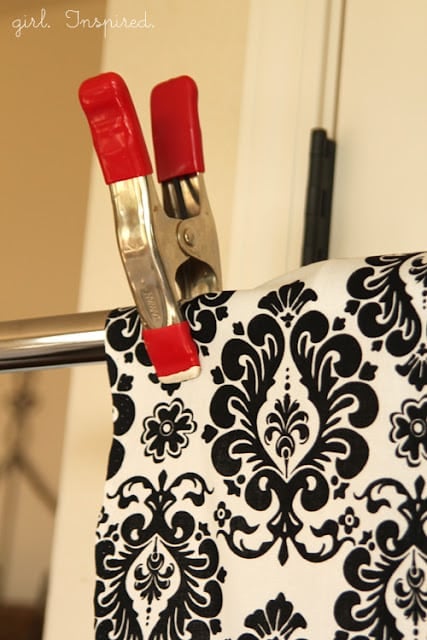 With a couple yards of fabric and two clamps out of the garage, I just clamped up the fabric that I want in the background and I have an instant backdrop behind the girls. So simple! And then you can change out your background however you want. Use a sheet, use a curtain panel, use a fun quilting cotton design. Since the clothes rack can be expanded about 5 feet wide and 6 feet high, it really gives you quite a bit of space to work with. You can also drape your fabric out on the floor in front of the clothes rack if you wanted your subject to stand on the fabric, too. And you can snap your pictures no matter what the space looks like around/behind the backdrop. Here are a couple recent pictures I took with my instant fabric photo backdrop: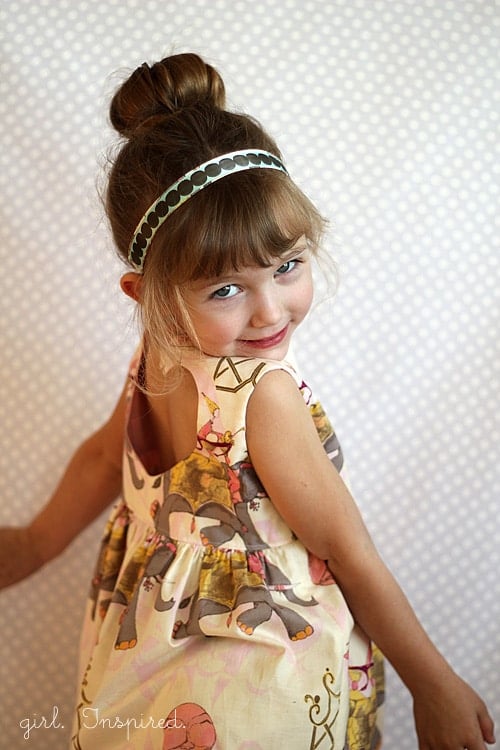 Then, there are days like Monday when the weather and the kiddo did cooperate and the perfect backdrop was waiting just outside. Head over to Alida Makes today to hear all about Grace's photo shoot and her new skirt I made for the Calling All Kids series. Go here!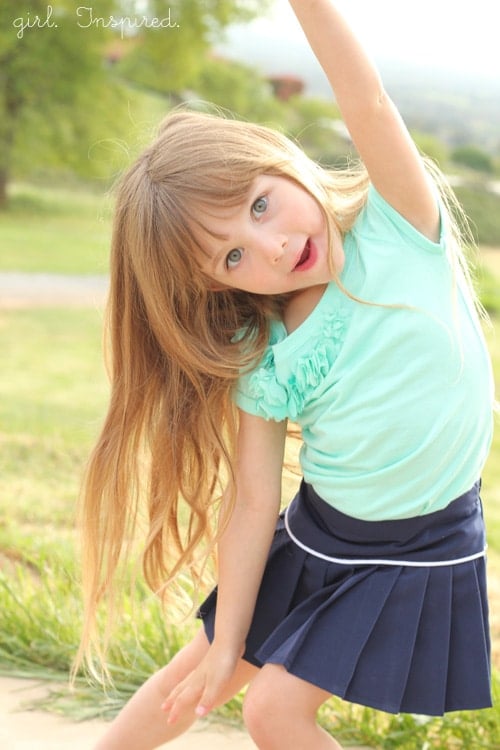 I'm also over at
Project Run and Play
today answering a few questions for the designer introduction interviews. Fun!! Come say hi!