One more detail from the Princess and the Popstar Party today – a craft activity for the kiddos – making their own Pop Star Microphone! All of the party guests took a turn sitting down at the craft table to decorate a microphone. This craft is so straightforward, it hardly needs explaining, but I know I always appreciate new ideas for party activities, so here goes…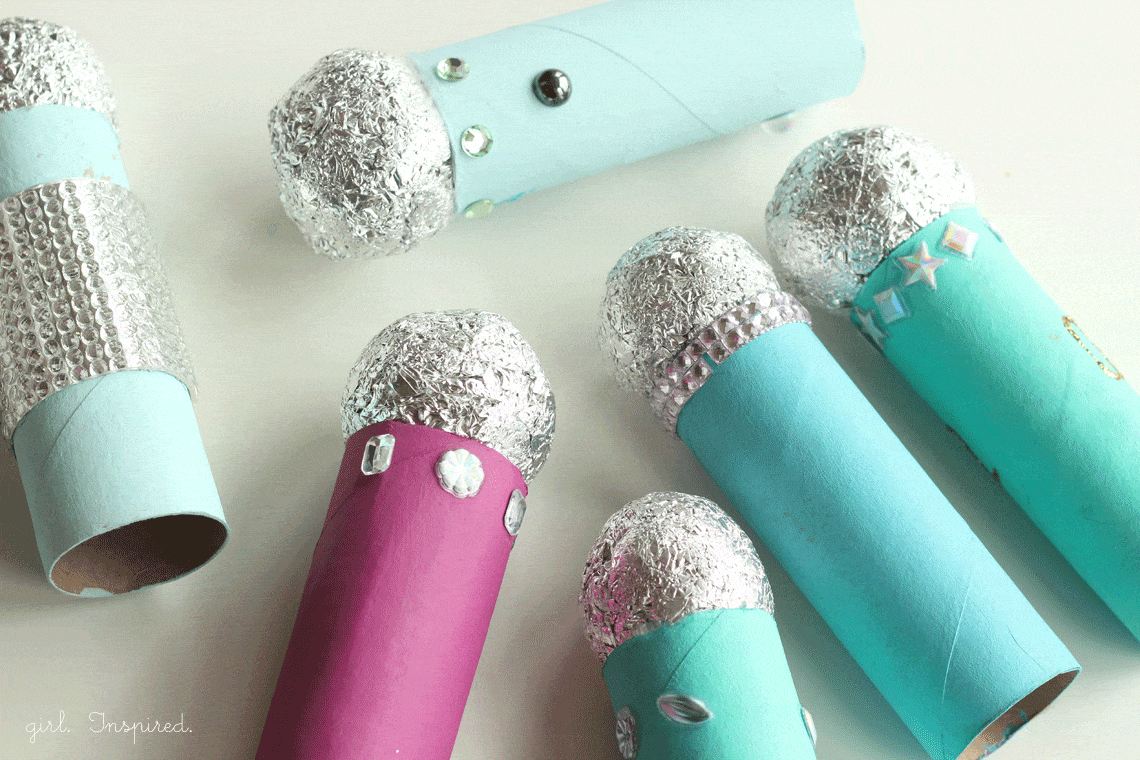 We collected empty toilet paper rolls over the weeks leading up to the party. A few days beforehand, I let the girls sit down and paint all the toilet paper rolls with acrylic paints. I predicted after last year's seashell painting activity that acrylic paints and princess clothes probably wouldn't get along, so we did all the painting stuff ahead of time. After the paint had dried, I crumpled aluminum foil into tight balls (this was surprisingly time-consuming) and hot glued them around the rim of the toilet paper rolls.
For the party, we set out the prepped microphones, some glitter glue, and a variety of sticker jewels. The kids loved it!
My niece was totally cracking me up – such a natural with the star glasses and her microphone!!
More Princess and the Popstar Party Details