Chewy, soft strawberry brownies are so easy to make with a box of cake mix and just a few ingredients.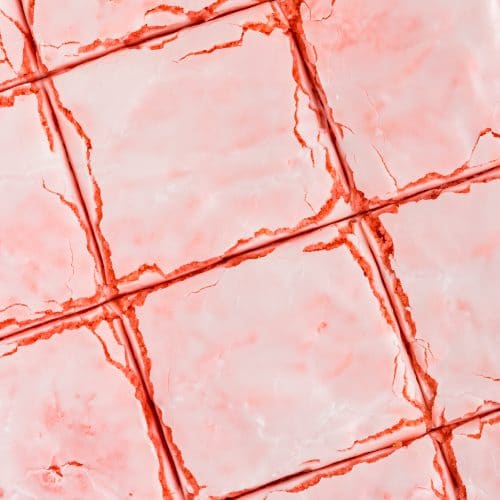 These Strawberry Brownies are a delightful way to welcome Spring and Summer. All you need are a few simple pantry staples, cake mix, and some fresh strawberries for garnish to make these moist and chewy "brownies".
While they offer the exact same texture as you'd expect from a standard chocolate brownie, instead of a chocolatey richness you'll get a sweet burst of strawberry flavor…super refreshing and incredibly eye catching.
These strawberry cake mix brownies would look beautiful on a plain white platter with some whole strawberries spread around for decoration, served with other treats for a high tea with your girlfriends, or as a scrumptious dessert.
More Strawberry Recipes To Try
How Should These Strawberry Brownies Be Stored?
These treats can be stored in 3 ways:
At room temperature for 3-4 days in an airtight container;
In the refrigerator for up to 1 week in an airtight container; or
In the freezer in an airtight container or ziploc bag for up to 3 months. Defrost by allowing your brownies to sit at room temperature.
Can I Use White Cake Mix Instead?
If you don't have strawberry cake mix, white cake mix will do just fine. You will, however, need to add in some pink food coloring as well as some strawberry extract for flavoring purposes. You can also add strawberry puree or strawberry jam to the recipe, but will need to adjust for the moisture content.
I don't suggest using a yellow cake mix for this recipe though as it may affect the outcome of your "brownie" color, potentially resulting in a dirty strawberry pink!
What Variations Can Be Made To This Strawberry Brownies Recipe?
You can substitute vegetable oil or canola oil for the butter used in this brownie batter but I do tend to prefer how the salted butter balances the sweetness of these Strawberry Brownies since the glaze packs quite a bit of sweet flavor.
Serve these Strawberry Brownies plain or add a thin slice of fresh strawberry to the top. Top with whipped cream or serve with vanilla ice cream!
For additional flavor and texture, fold in white chocolate chips to the brownie batter.
Adding plain or multi-colored sprinkles while the glaze is setting will give you festive-looking brownies. They'd be great for kids parties or baby showers.
I used a 9×13 inch baking dish for these brownies which create standard-size brownies. Should you want thicker brownies, then opt for a smaller baking dish such as an 8×8 inch square pan.
Tips For Making this Dessert:
Since the glaze is quite thick, it helps a lot to add the glaze to the brownies as they come out of the oven. The heat from the freshly baked brownies will help you spread your glaze over with greater ease.
If you decide to modify this recipe, just take note not to add any fresh strawberries to the brownie batter as the added moisture from the fresh strawberries will affect the brownies cooking and they may not come out as expected. You want your brownies moist but chewy.
Leave the cutting of your brownies until they have completely cooled and the glaze has had sufficient time to set and harden. When you cut into them, the glaze will give a lovely crackle effect that's super inviting!
Mix your glaze with the liquid ingredients gradually for best consistency.
Easily test whether your brownies are done by inserting a toothpick into them. It needs to be clean when removing from your oven, otherwise it's an indication that they require further baking time.
Serve your brownies as is or with some ice cream or whipped cream!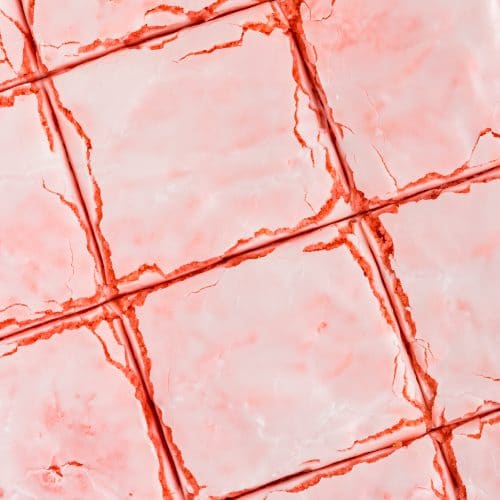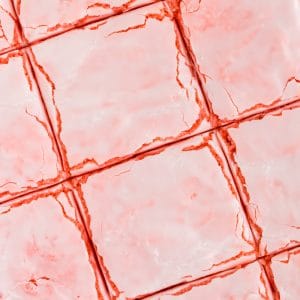 Strawberry Brownies
Chewy, soft strawberry brownies are so easy to make with a box of cake mix and just a few ingredients.
Ingredients
Strawberry Brownies:
½ cup salted butter melted
2 eggs plus 1 egg yolk (large eggs, room temperature)
1 box strawberry cake mix
Glaze:
1 cup powdered sugar
1-2 tablespoons water
1 teaspoon strawberry extract
Instructions
Preheat oven to 350°F. Line a 9×13 baking dish with parchment paper, spray with non-stick cooking spray, and set aside.

While the brownies are baking, prepare the glaze by whisking together powdered sugar, strawberry extract, and enough water to form a paste.

Remove the brownies from the oven and immediately pour glaze on top. Spread carefully to cover the top of the brownies. (You can lift the brownies from the pan by the parchment paper if you wish before spreading the glaze on.)

Allow brownies to cool completely and the glaze will set so that it's dry to the touch.
Nutrition
Calories: 268kcal | Carbohydrates: 39g | Protein: 2g | Fat: 11g | Saturated Fat: 6g | Trans Fat: 1g | Cholesterol: 48mg | Sodium: 321mg | Potassium: 13mg | Sugar: 27g | Vitamin A: 276IU | Calcium: 73mg | Iron: 1mg