Last year, I made these pretty, stamped tile coasters for a baby shower and I thought that with Mother's Day coming up, this project would make a lovely little gift!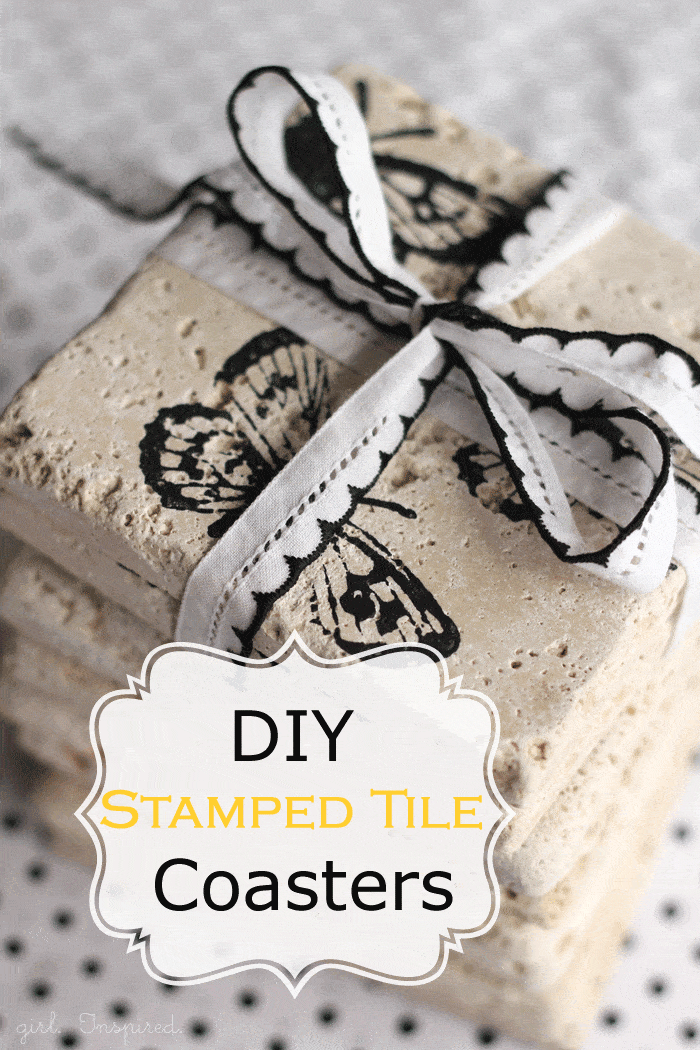 These stamped coasters are so simple and inexpensive to make! You can grab the materials from your local home improvement store and put together a set in no time! Add some to a food or drink basket for your mom or grandmother. And make a set for yourself, too! I seriously use mine all. the.time.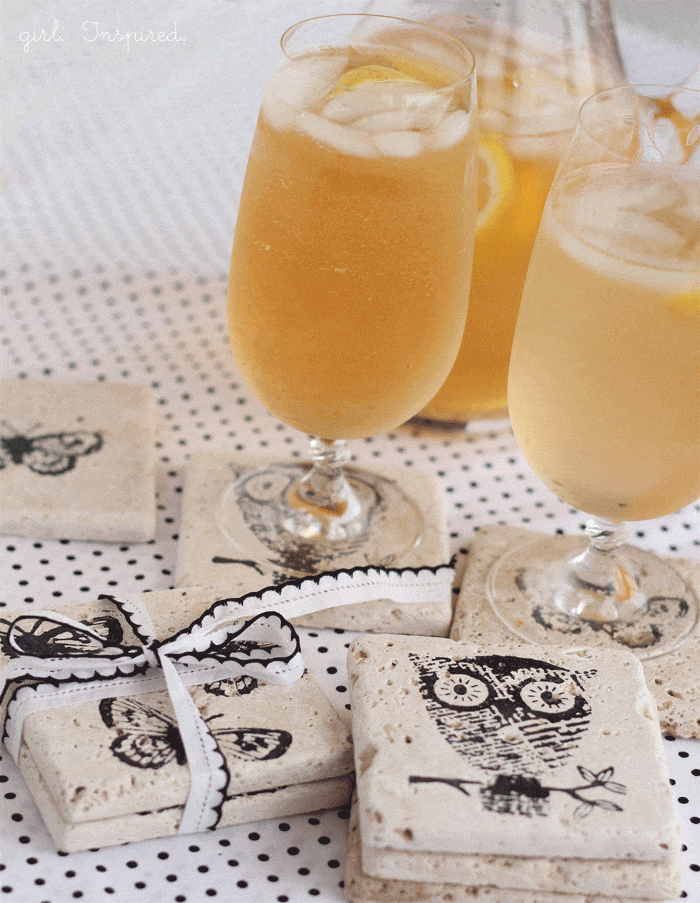 For these stamped tile coasters, you will need:
SUPPLIES
4×4 square tiles – mine came in an 8-pack for just a few dollars from Home Depot
satin or gloss indoor latex paint (I'm sure outdoor would work fine, too)
rubber mounted stamp
foam brush
thin adhesive-backed cork sticker-thingies 😉
Now you're ready to make your coasters! Simply choose a rubber stamp, apply a coat of latex paint on to the stamp using a foam brush. Carefully press the stamp down onto the tile and lift straight off. Allow to dry completely.

Place cork backing stickers on each corner of the coaster. That is it!!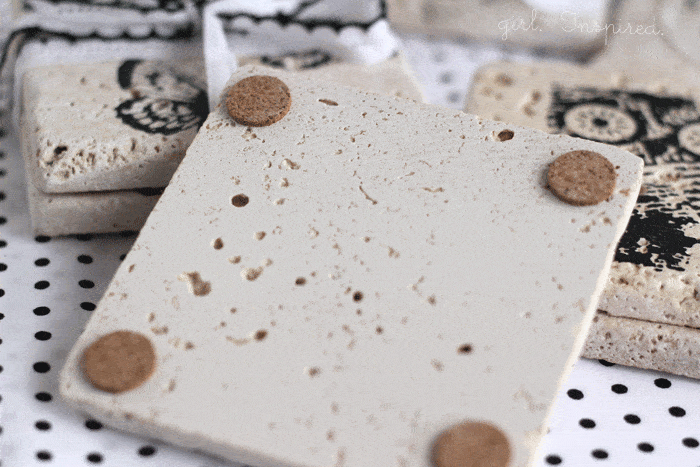 The coasters dry completely waterproof. I did apply a spray polyurethane to one of the tiles as an experiment and it discolored the tile. Without it, there has been absolutely no wear on the paint even with long hours of water/dampness sitting on them.
So now you're set! Stack those stamped tile coasters and share them with someone special! Have fun!