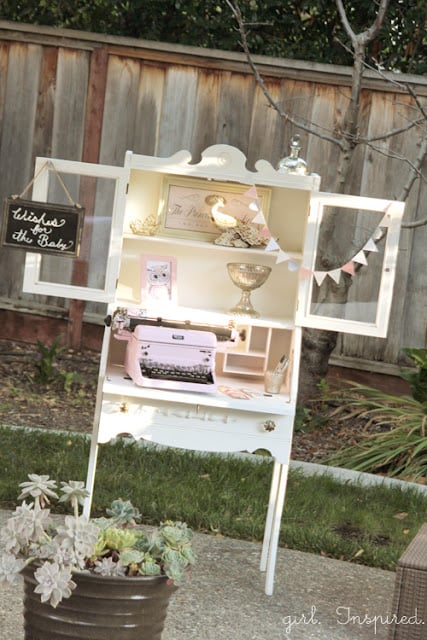 I have this incredible cousin. Her name is Melanie and we've been the best of friends since we were born (just two months apart). We know each other inside and out and grew up dreaming aloud of the day we would get married and have families. Big dreams we had of living all together in a two-story, pink house with our own little kiddies running around, the best of friends just like us. Over the past couple years, Mel and her husband, Mark, have prepared and planned for their first baby. The road has been rough and finally, they are just weeks away from meeting their long-wished-for little girl. It was such an honor to organize a baby shower to welcome my soon-to-be niece. I hope you enjoy the pictures as much as I enjoyed creating the backdrop for such a special celebration.
The shower was held in Mel's beautiful backyard. The decor was meant to be a reflection of the baby's nursery decor, a forest wonderland of sorts with birds and owls and moss and toadstools, in pinks and greys, and whites.
Remember the
vintage typewriter that I painted pink
? Well, the whole rationale for bringing that beauty home was to set it on a secretary desk (which I also snatched from my antique guy and gave it the paint/distress treatment) to stage a "Wishes for the Baby" area for
this
shower. Guests were able to write wishes on little tags and then I bound all of them together on a jump ring for a cute, little keepsake!
Melanie's best friends, Keri and Erin, prepared a complete Vegetarian brunch for the shower – everything looked outrageously beautiful all set out and it tasted wonderful. My sole contribution to the food table was a spread of lemon creme crepes, which my sweet mom made for me, so that I just had to fill them the morning of the shower. I had a little fun with the dessert table, making a swirled flower cake to accompany the most delicious chocolate, peanut butter cake made by Melanie's friend, Kerry. For a little flare, I molded some cute owl pops and placed them in moss containers. And I did up just a few cupcakes, with toasted coconut nests and cute, royal icing baby birds (thank you for the idea, Martha). Oh, and some itty bitty eclairs, of course! To round out the custardy, chocolatey goodness on the table.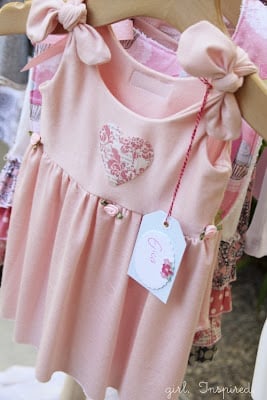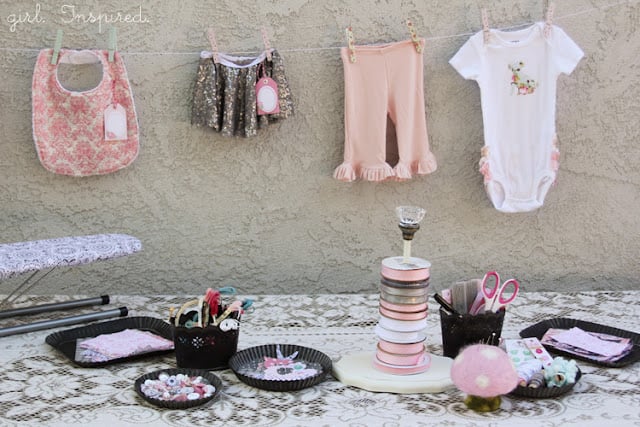 The most exciting part of planning this shower was creating the baby layette embellishment station. I sewed my little heart out making tiny dresses and pants, skirts and bibs, burp cloths and blankets, all in coordinating fabrics. I added a few store bought items, such as onesies and shoes to round out the collection (and because there were 35 people expected at the shower!!!) I provided all kinds of embellishments that coordinated with the layette items for the guests to decorate and personalize an outfit for the new baby. Buttons, appliques, ribbons, embroidery floss, everything that I could think of to make a fun activity that would leave the baby with a handmade piece from everyone. I hung a blank tag on each item so that the person embellishing it could leave a note for Mel and the baby.
Here's a picture of my gorgeous cousin! Isn't she radiant with her baby bump?
And the two of us – thanks for letting me play baby shower, Mel! I love you and can't wait to meet that little princess!