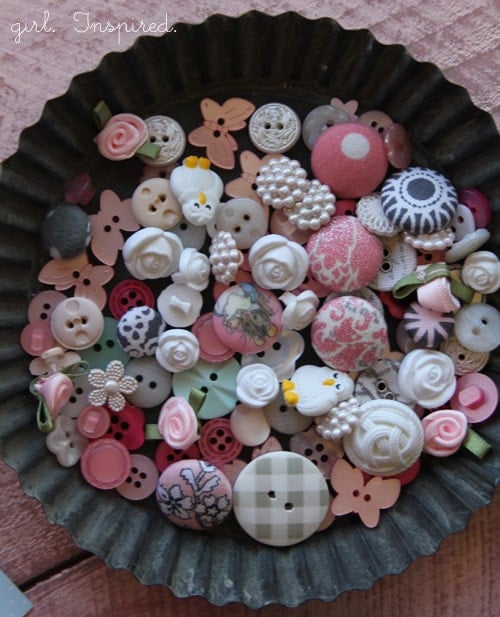 I have a thing for buttons. When my cousin and I were little girls, we'd spend hours and hours playing in our Granny's button drawer. I guess it made a lasting impact. I know my cousin appreciated the extra large selection of buttons for decorating her little girl's layette.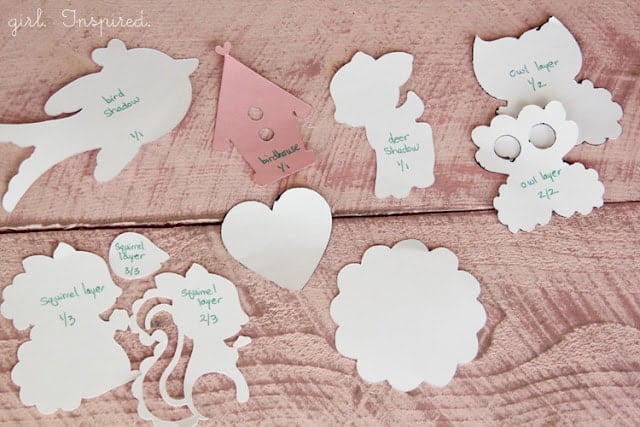 For appliques, there were a few options for guests. I pre-made a variety of iron-on appliques, some simple, some layered and complex. These were popular among guests; all they needed to do was peel off the paper backing and iron them right into place on the garment. For the more adventurous guests, I provide scraps of fabric with lite heat'n'bond already on the back. I also provided simple and complex cardstock templates for making appliques. Quite a few people went to town creating their own appliques. I cut the templates using the Cindy Loo cartridge with my Cricut. I also provided scraps of fabric without adhesive, but I don't think this was needed.
The cutest little tags with the cutest little safety pins for guests to tag their work. The tags are from Martha Stewart; found them at Joanns. Safety pins from my stash.
Oops…another button picture. How did that get in there?
And this….possibly my favorite thing (besides the teeny tiny baby clothes) I made for the whole shower. A felted toadstool pincushion. It's kinda so fuzzy and irresistable, I just want to carry it around. I like it a lot. But, it's made from styrofoam, so it's actually not all that durable. I'm thinking on a better way; for the purpose of looking cute and holding needles at the shower though, it did just fine.