I gave this Little Red Riding Hood cape to Grace for Christmas, but haven't been able to photograph or share it until now. I had fun printing up and including the Little Red Riding Hood story as I knew my thrill seeker would love a scary story to go with her new gift.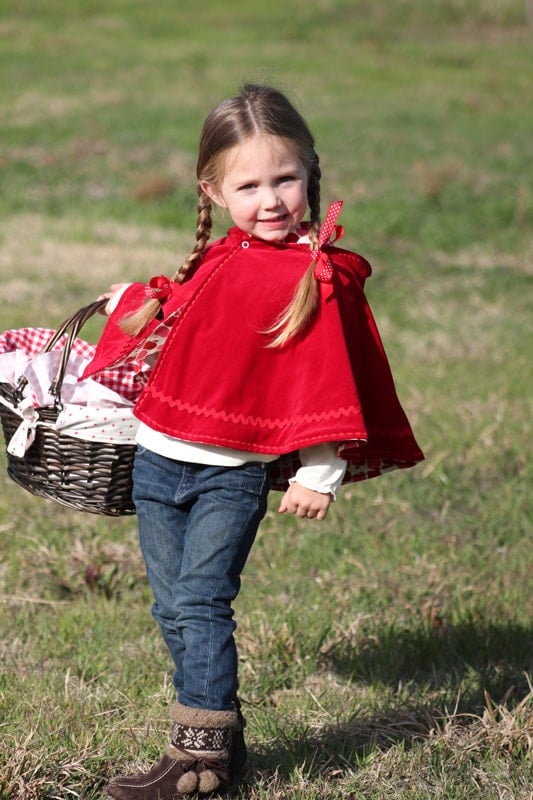 I found the pattern for the cape with the ric rac detailing in a darling little book called
"Making Children's Clothes" by Emma Hardy
. I used a deep red velvet rather than felt and lined the cape with the same Michael Miller apple fabric that is used in the book (could not resist!!) I also added a hood.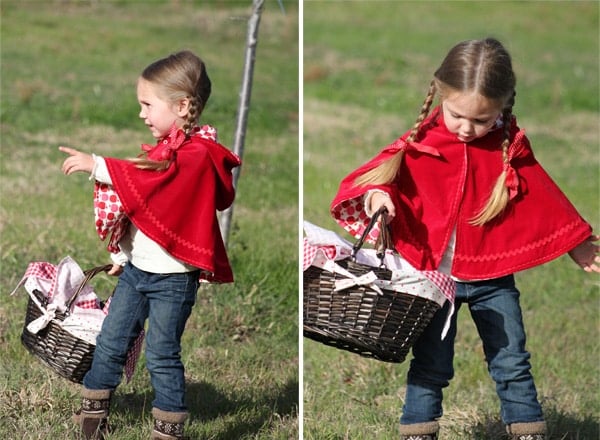 On a whim, I tried the beaded pearl machine embroidery around the entire perimeter of the cape and hood and fell IN LOVE with the look. I knew right after I finished this little number that I wanted to somehow incorporate that embroidery stitch into one of the garments for Project Run and Play (I ended up using it on the
Sunday's Child coat
for Outerwear week, also on velvet, remember?). The contrast of the smooth satin embroidery against the plush velvet is just beautiful.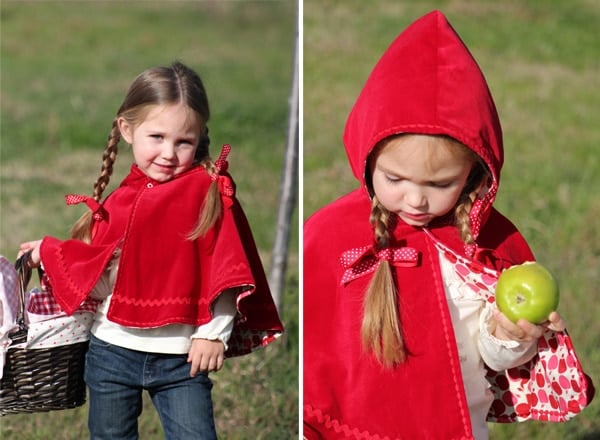 Grace was excited for a photo shoot opportunity and loaded up her
basket
with apples. Olivia prowled on the outskirts as the wolf and swiped an apple or two, which was
not
appreciated by Little Red Riding Hood.