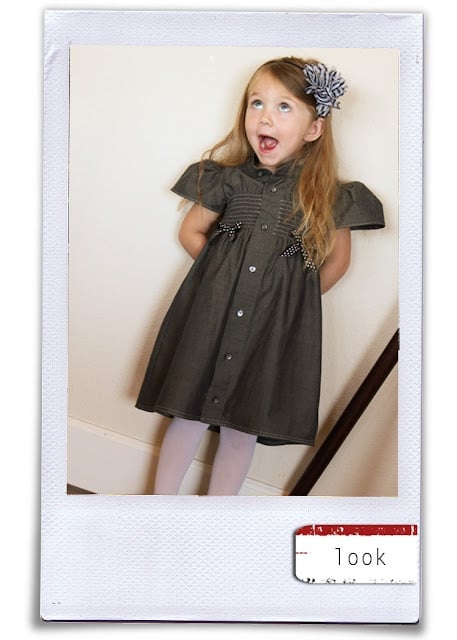 Yes I did. I chopped up one of my hardworking man's old dress shirts and turned it into the cutest little dress for Grace. My interest in such a project was piqued by others in blogland and by a darling little dress I saw in the kids Garnet Hill catalog. I didn't take pictures along the way because I did it at night and I honestly wasn't sure it would turn out. But if you want to give it a go, I scribbled some lines on a photo for you. If you try it and get stuck, shoot me an email and I'll tell you what I did. Here's the basic rundown: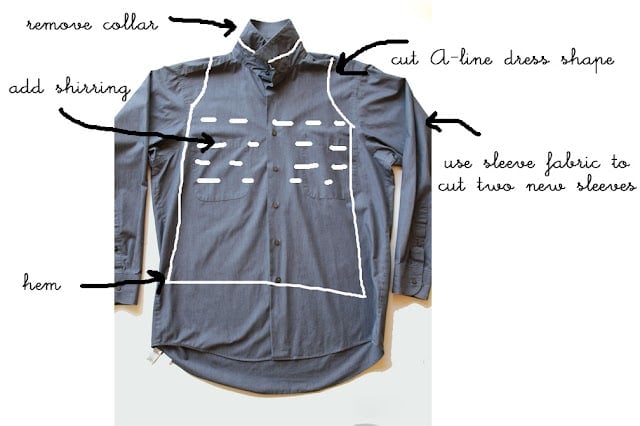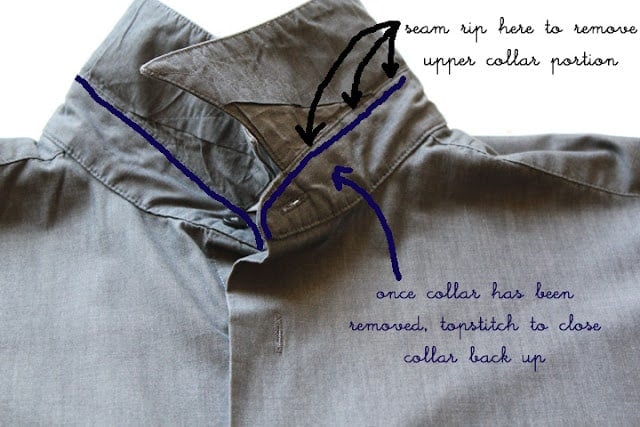 remove upper collar, topstitch lower collar closed again
remove pockets
chop up shirt into basic A-line dress, leaving collar and buttons intact (be sure to cut front and back together, they'll be connected at the top)
use sleeve fabric to cut out two new sleeves – here is a great little tutorial on how to sew a puff sleeve and here is a standard sleeve pattern that you can download and use that tutorial to sew for this dress.
sew front to back along side seams
hem bottom
attach new sleeves
sew rows of shirring across front; I sewed 9 rows about ¼ inch apart each – be sure the two sides of shirring match up when the shirt is buttoned closed
sew on cute bows (or not!)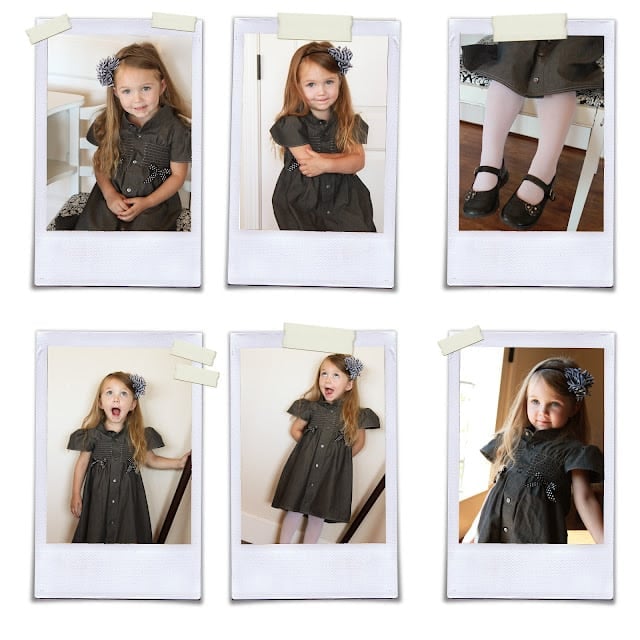 If you're lucky, your cute little model will have as much fun in her new dress as mine did!