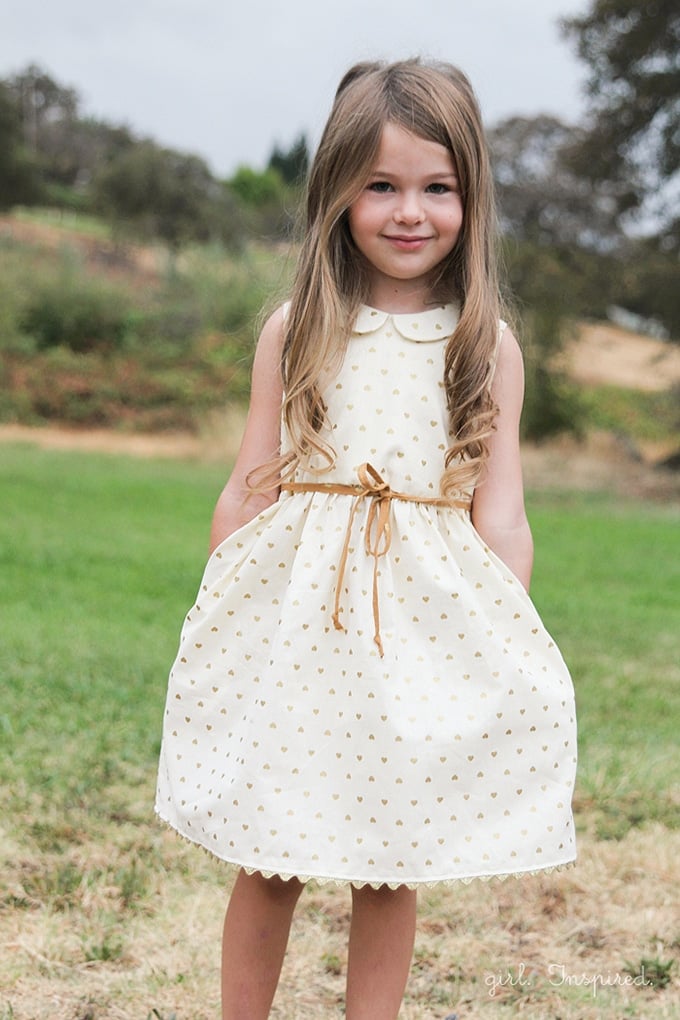 National Sewing Month is quickly coming to a close – have you done a lot of sewing? I sure have! Little Addison has been wearing all of the cotton dresses that I've sewn for the past few years for her older sisters and it makes my heart so happy….and motivated to sew more!
I found this adorable gold heart-dotted fabric at Jo-Ann in their quilting cotton section. (I may have also purchased it in gold and in navy blue because I liked it so much!) I decided to cut into this heart fabric and make Addison a new dress to work into the rotation.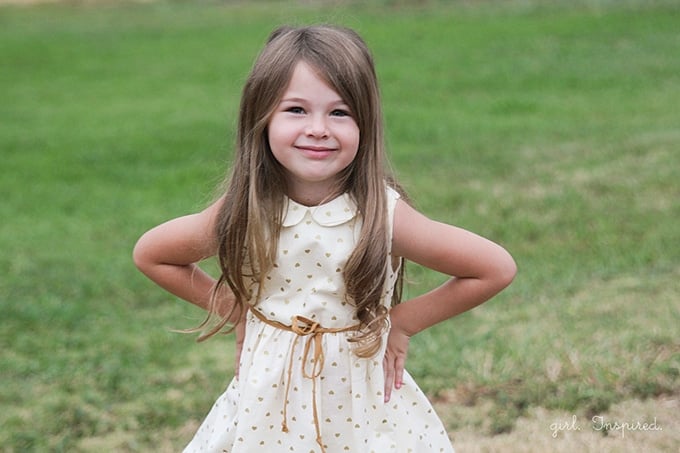 I used my tried and true 5 & 10 Volume 1 Dress Pattern (no longer available for purchase) and sewed up the basic dress with the added collar and in-seam pockets. She loooooves her new dress.
I hemmed the bottom using the same technique that I did with my pom pom tablecloth, but using gold metallic ric rac, which I'm desperate to use on any and all projects.
I used that coordinating gold + hearts fabric to make a really skinny waist tie and I love the bit of contrast.
So, that's it for this episode of Sew Addison's Style…