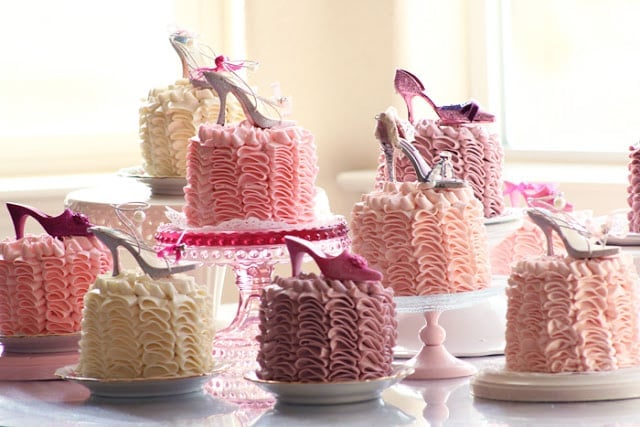 It was a birthday party fit for a princess. Colors in pink and mauve and copper. Golden glitter accents. Crowns and gowns and spaces for coloring and reading. And, of course, cake. A cake for every prince and princess. Laughter and squeals and hunting for golden keys. A little group of friends. Perfect. Happy Birthday, Grace.
I've created tutorials for most of the components of this Princess Birthday Party – I hope they inspire and help you to create your perfect party for your little princess!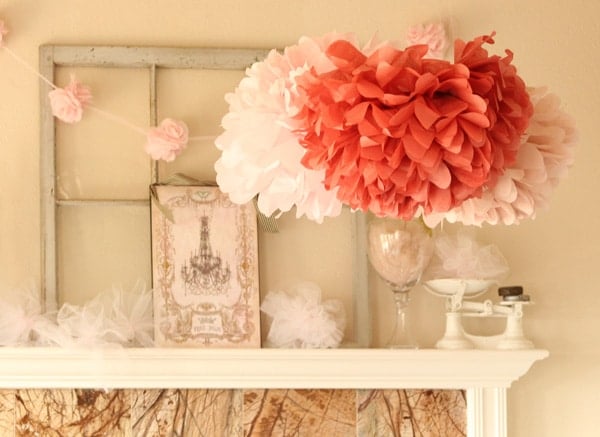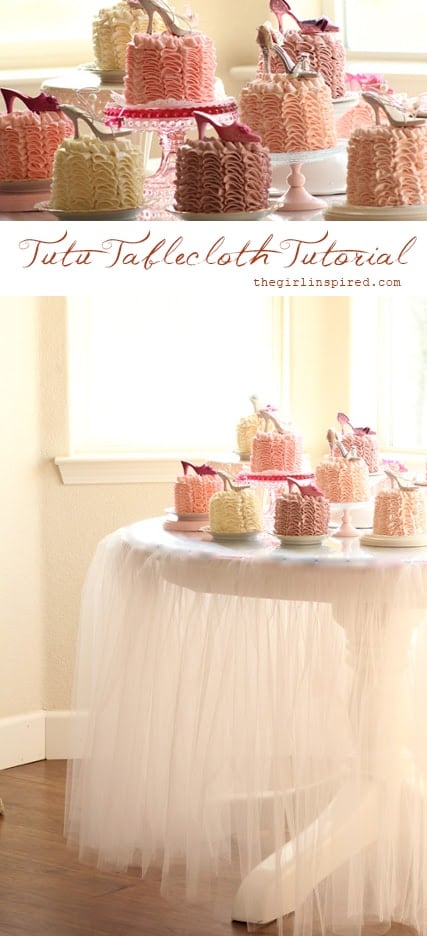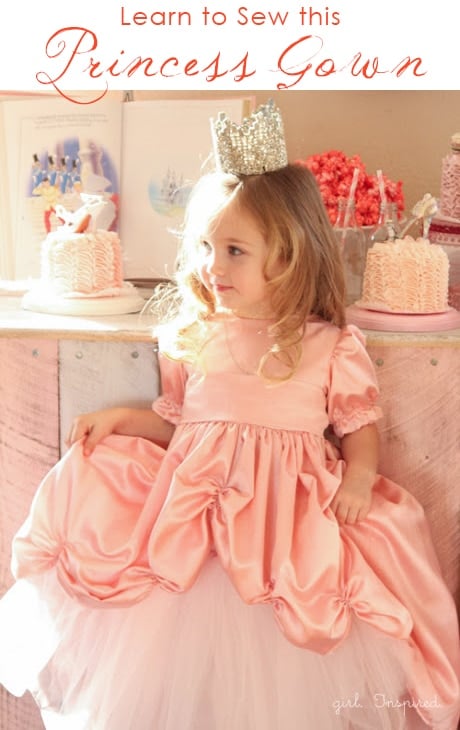 This post will walk you through the steps to create the skirt portion for this princess dress – you simply attach it to any bodice pattern – she will absolutely glow when she puts this on! Click here for the
Princess Gown Skirt Tutorial
.
Additional Sources:
Tissue Poms – Pom Love on etsy
Little Shoes, keys, gold bows – Beverly's craft store
Cakes, Crowns, Princess Wreath, Tulle tablecloth – handmade