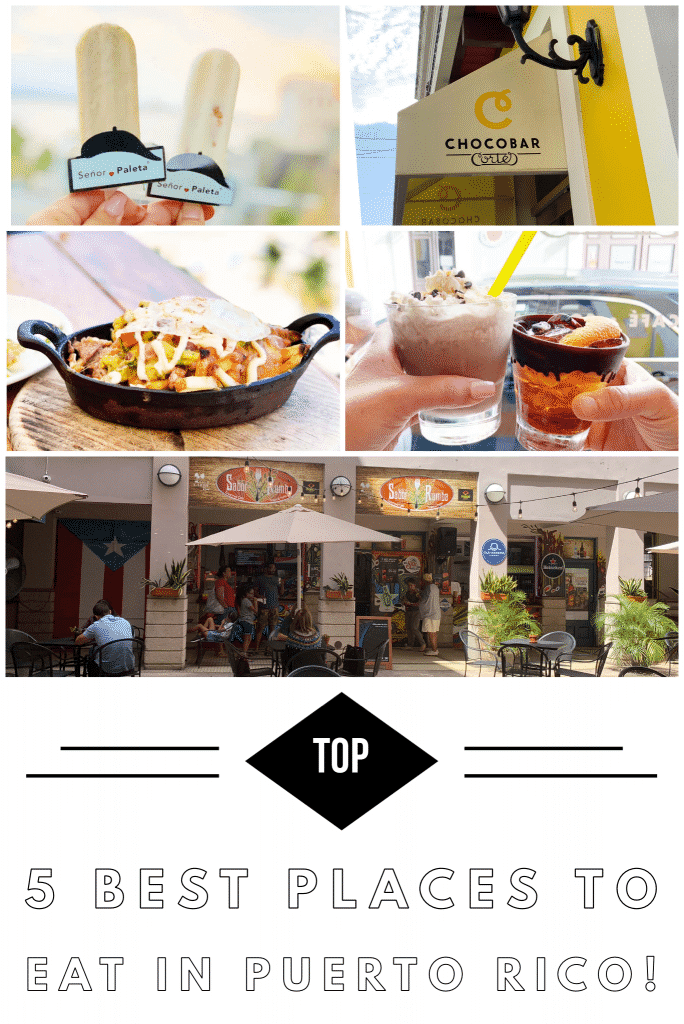 Foodies unite! Are you headed to Puerto Rico and trying to sift through the bazillion dining options? Look no further. We visited A LOT of food options all over Puerto Rico, and surely there are many many more to try, but I've narrowed down our experience to the top five best places to eat in Puerto Rico. Here we go – this ought to get you through breakfast, lunch, afternoon snack time, dinner, and late night cravings! In no particular order, here we go…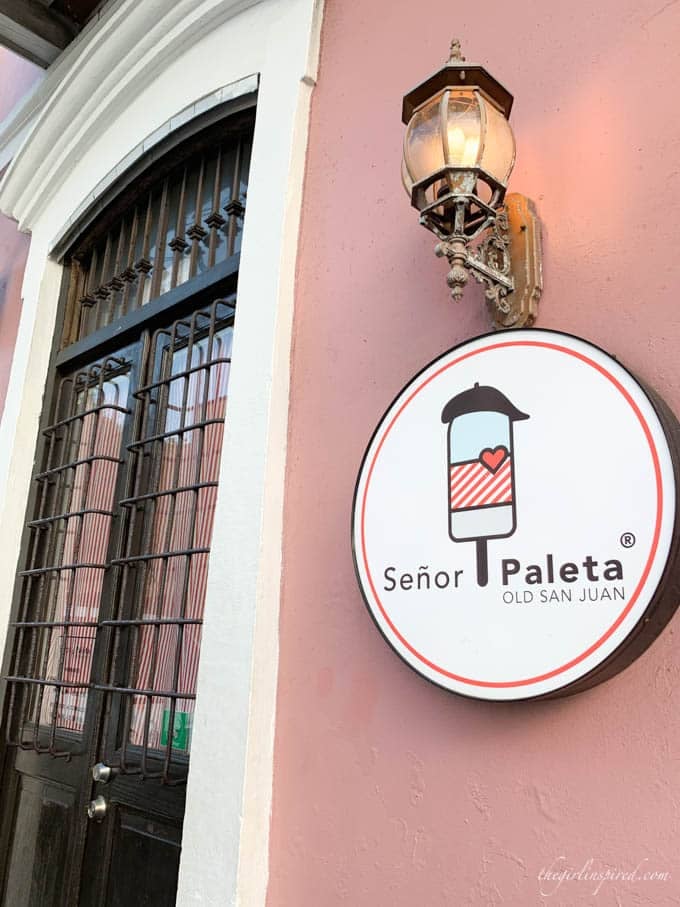 Señor Paleta will have a line out the door, but it's worth the wait to get your hands on one of these ice pop treats! Fun and whimsical, not to mention delicious is what makes this hot spot in Old San Juan so popular.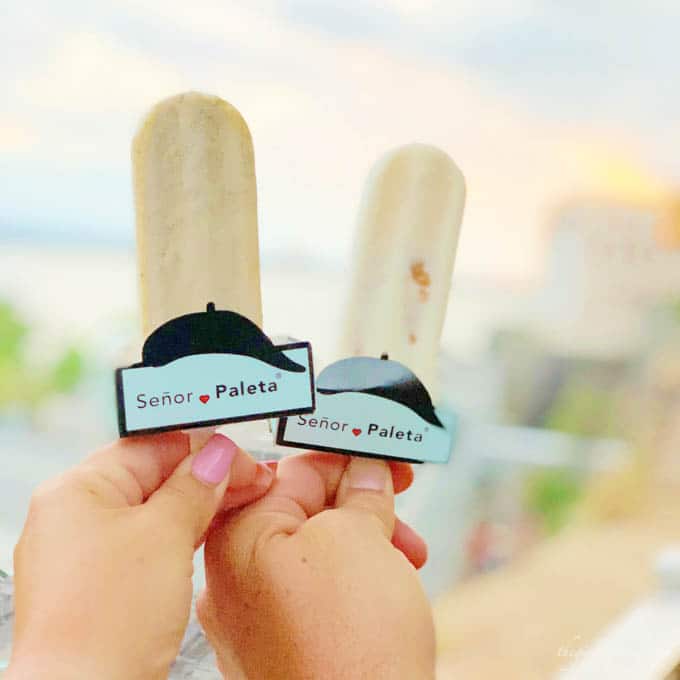 From their website,
"Located in Puerto Rico and Central Florida, our paletas are filled with joy and fun flavors
for those who believe in the world." ❤️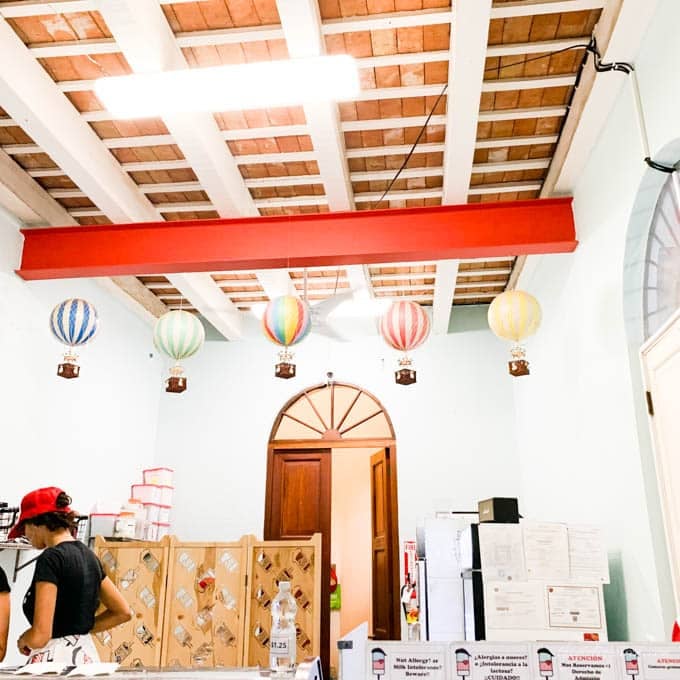 Could the inside BE any cuter?? Hot air balloons and the cutest colors!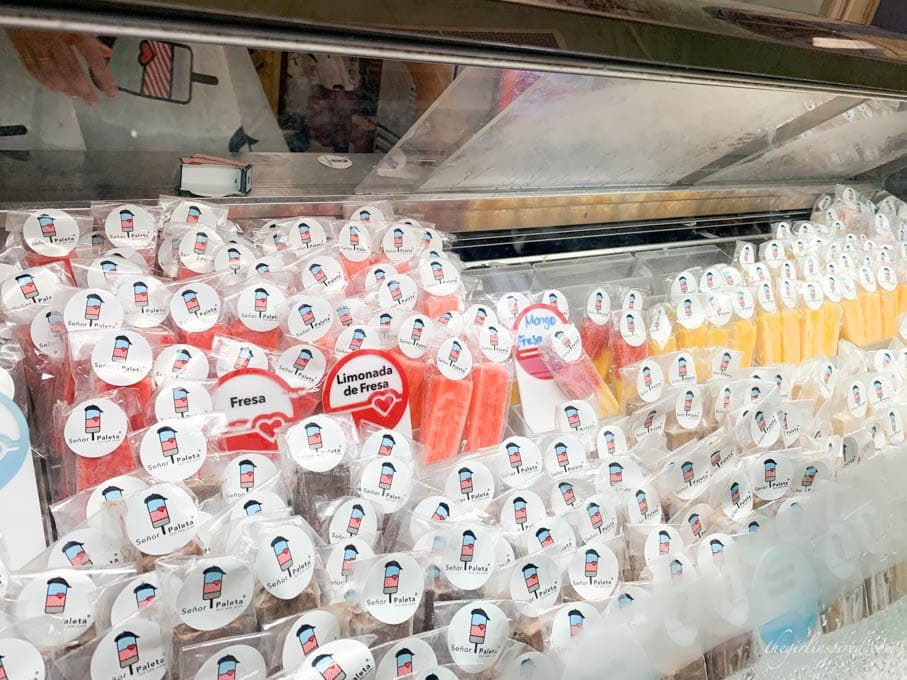 Pick your flavor! There are so many to choose from! This stop is perfect for a warm afternoon or a post-dinner treat while you stroll the cobblestone streets of Old San Juan. (There are several locations throughout Puerto Rico, so don't fret if you're elsewhere!)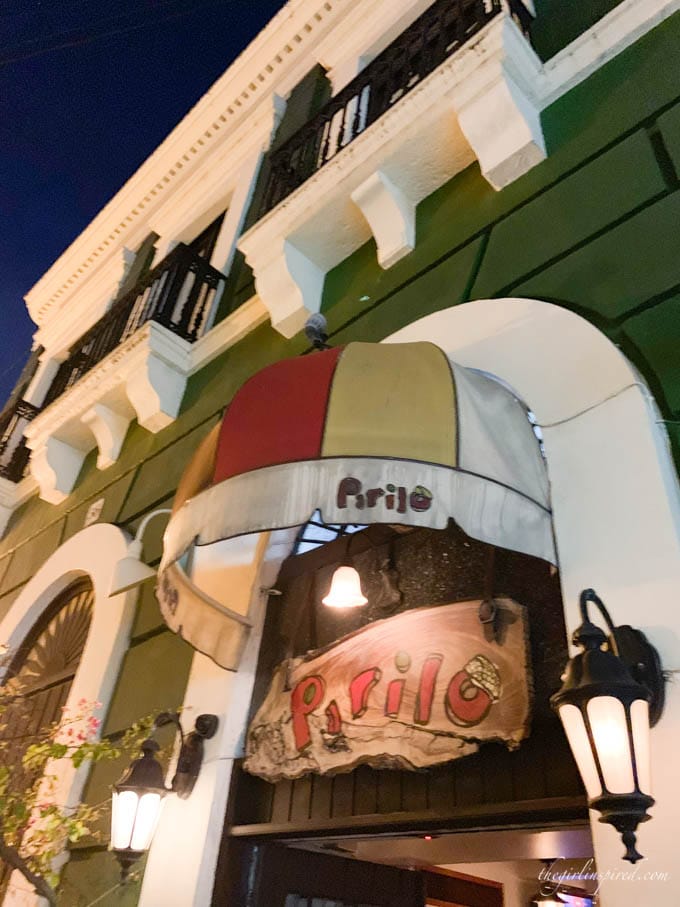 So, I don't usually choose pizza joints on vacations. When I'm visiting another region, I'm all about trying "local food" or food that seems aligned with that area – seafood in ocean destinations, for example. I visited several other restaurants before going the Italian route, but fortunately we were in Puerto Rico for many days and we finally visited Pirilo. I am SO GLAD WE DID! This is a smallish Italian restaurant with a pub feel – close tables, packed with people, dark, and noisy. AND THE BEST PIZZA I'VE EVER HAD IN MY LIFE. I'm seriously salivating just thinking about it.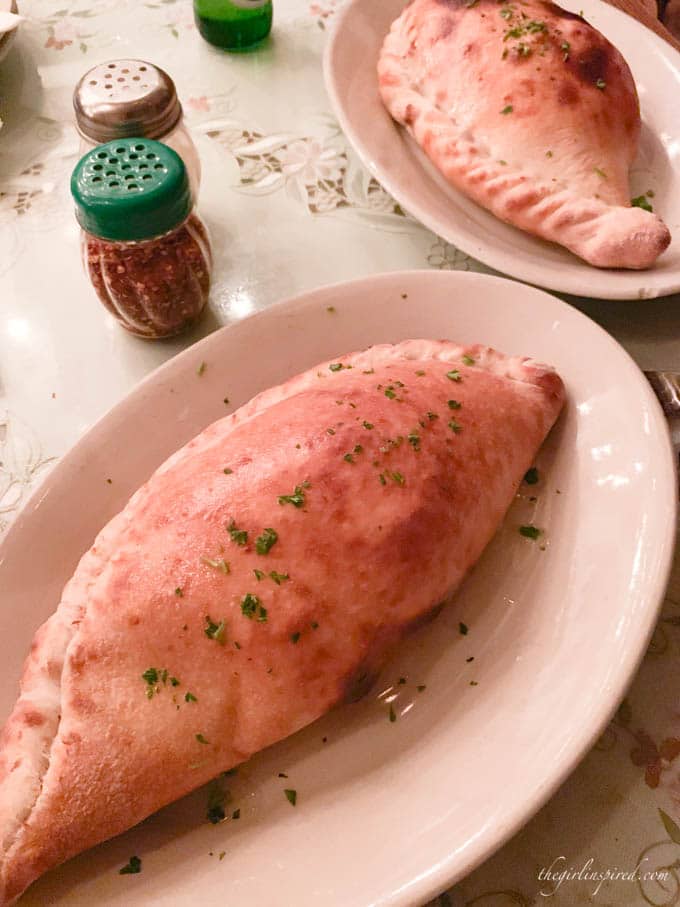 We ordered calzones along with some other appetizers. This thing tasted like heaven. I have no idea how they packed so much flavor into the crust and the pepperoni and cheese filling, but it was out of this world amazing.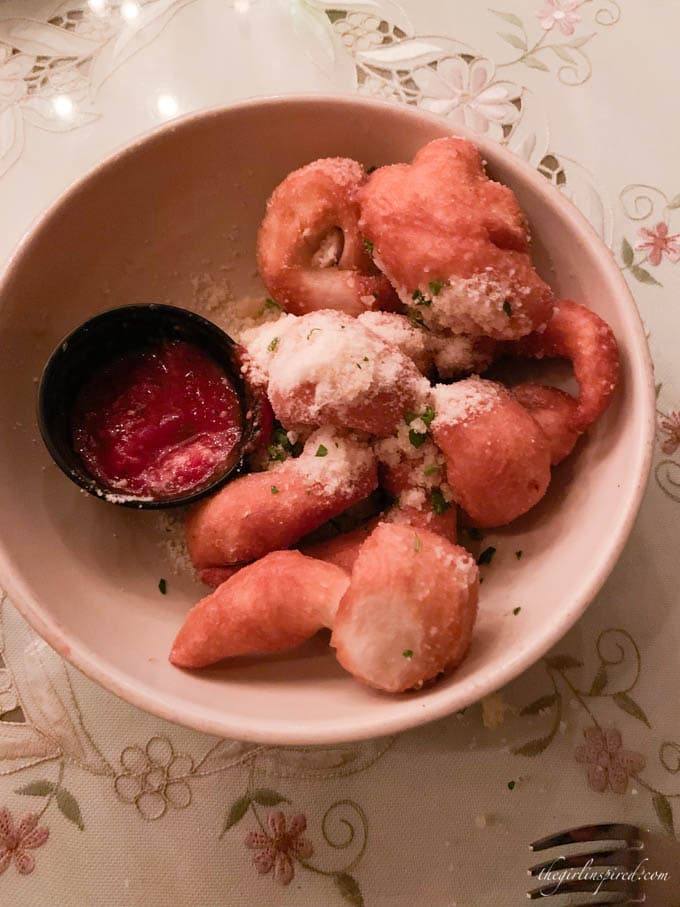 Don't miss the "bread sticks" either. Little wads of glorious fried dough. The calamari was great, too! And even if it's the middle of the night, you're in luck – this place serves up bliss into the wee hours of the morning! Next time I'm in Old San Juan – I'm headed here first.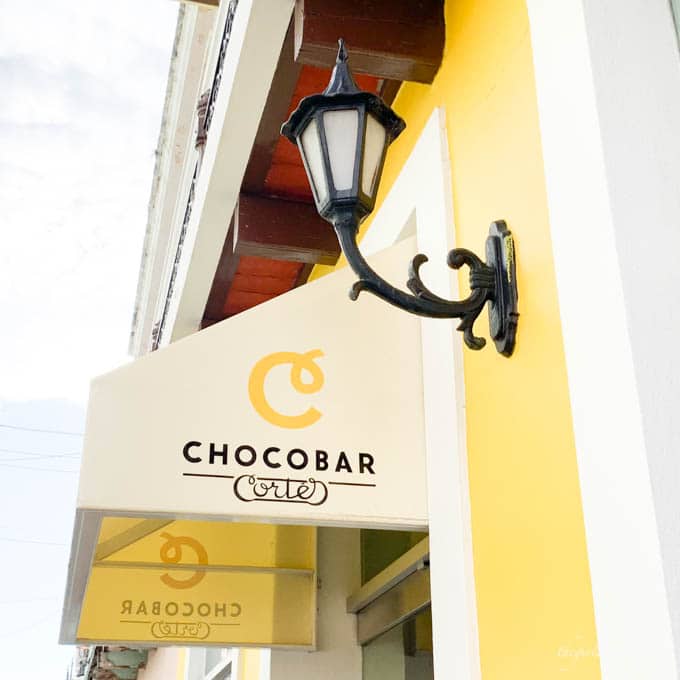 Chocolate fan? This is your dream destination. Another popular spot in Old San Juan, this picturesque restaurant has a menu filled with chocolate concoctions and they don't skimp on presentation either! I love a dish that looks as incredible as it tastes!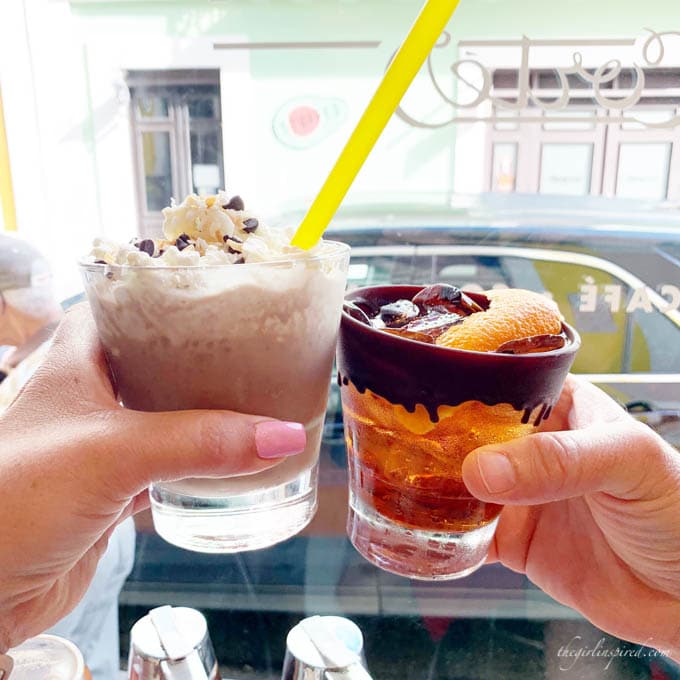 We really stuffed ourselves, but we made room for all the sections of the menu, including the cocktails! These drinks were the inspiration behind my Choco-colada recipe that I now make on a regular basis because it tastes like HEAVEN! Rich with chocolate, coconut flavors, and Caribbean rum, you won't be disappointed! Graham loved his twist on a rum-based Old Fashioned as well.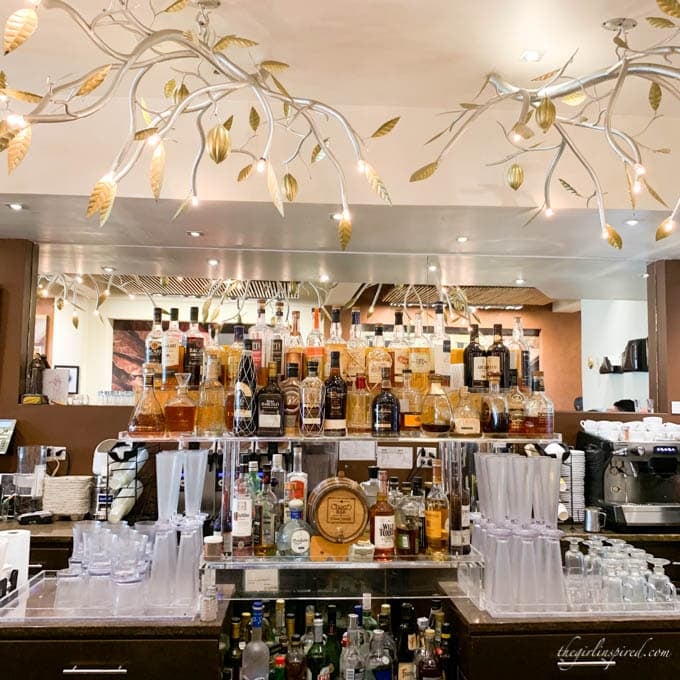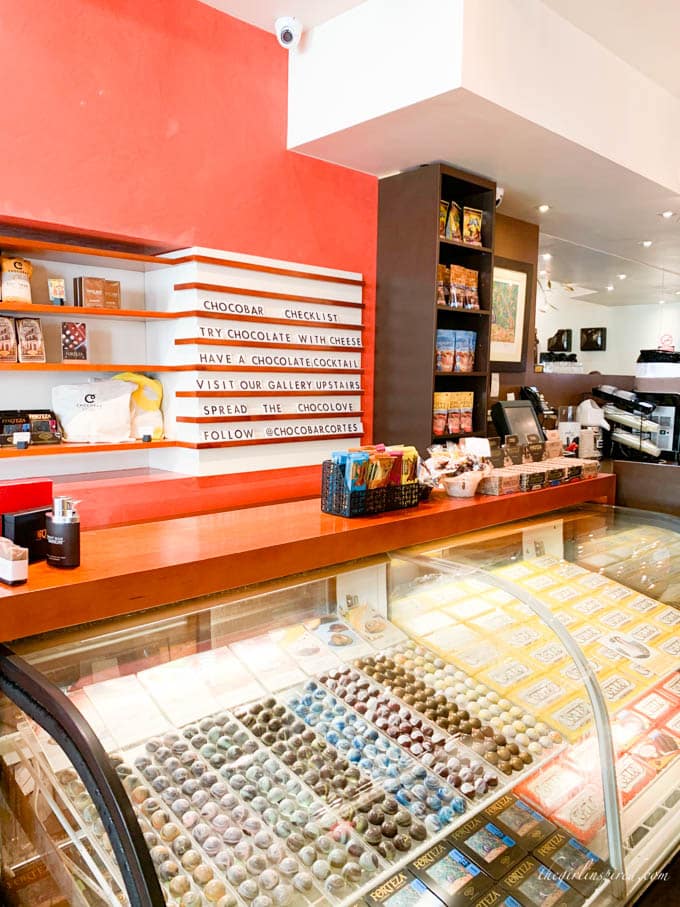 Lots of eye-candy in the Chocobar Cortes also! If you're not sitting down to eat, you can grab a drink at the bar or just grab some exquisite chocolates to go!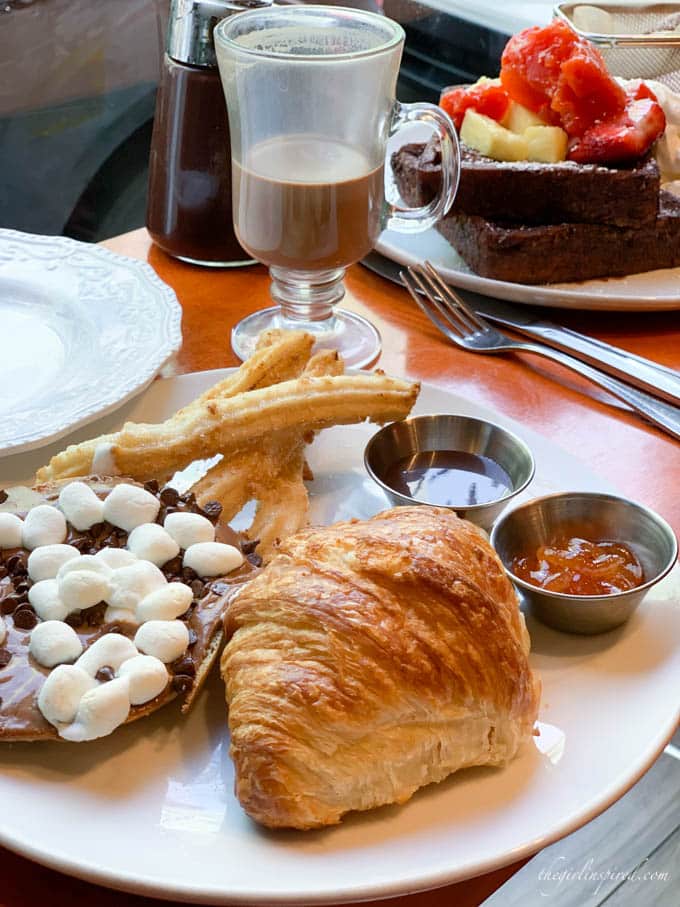 Oh yeah, the menu. Well, we ordered mochas (delicious), a chocolate breakfast sampler (amaze-balls) and chocolate French Toast. The food was filling and scrumptious. I think reading through the menu was one of my favorite parts of visiting this chocolate lovers haven.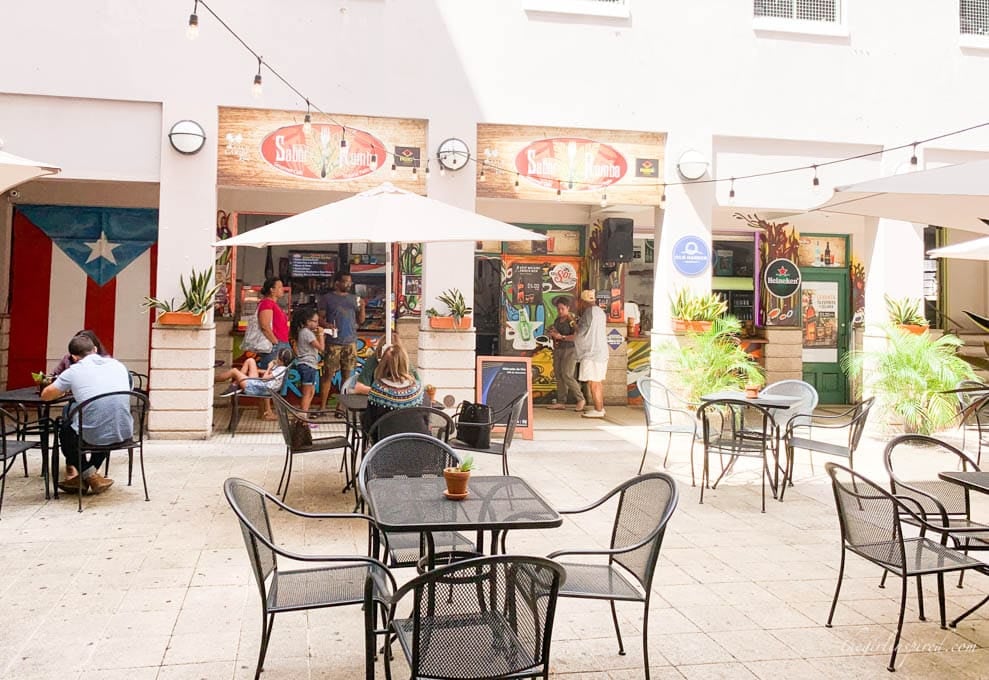 If you make the drive down through Ponce to the southern part of Puerto Rico, you'll want to spend a little time in the charming historic town of Ponce. The streets and buildings are charming! We followed some recommendations for a local cafe and grabbed lunch at Sabor y Rumba, located in a little courtyard downtown. This outdoor slice of Paradise was perfect for an authentic lunch experience. We didn't even order from the menu. We just asked the gentleman to choose a couple dishes for us that were local signature favorites.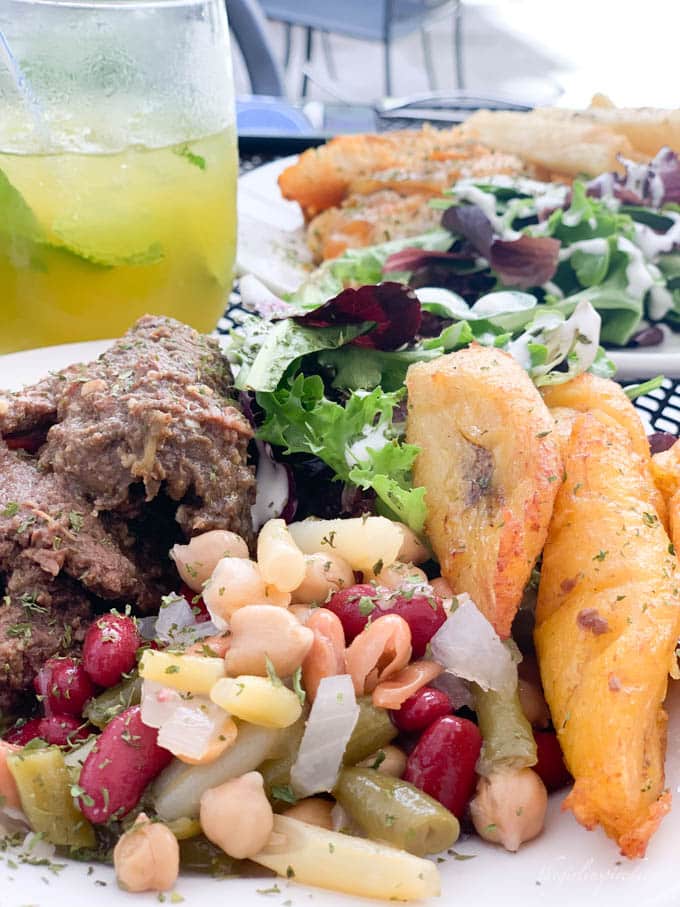 What a treat! I felt like Grandma was serving me up a nice lunch. We had traditional beef and fried fish plates and they were delicious! The fried plantains and fried cassava root were my favorite!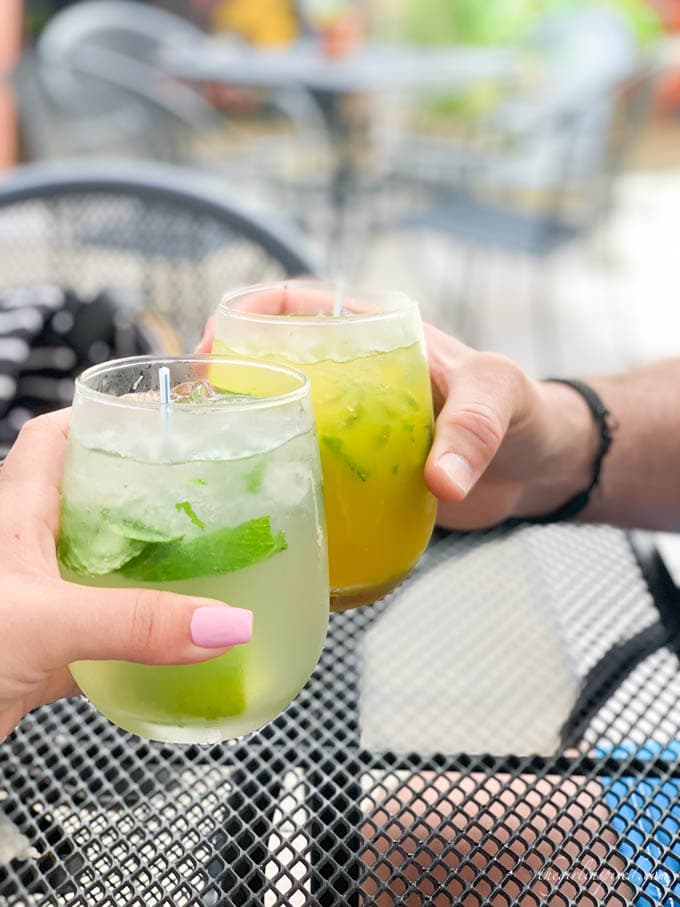 The drink menu was extensive also, and we sampled a few mojitos, but the big winner in my book was a passion fruit mojito – amazing!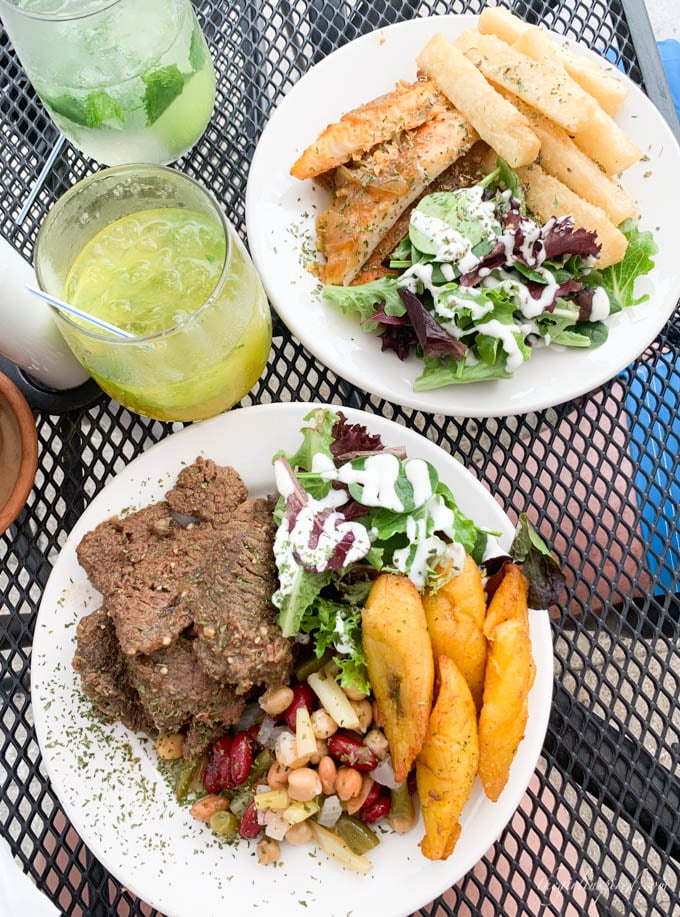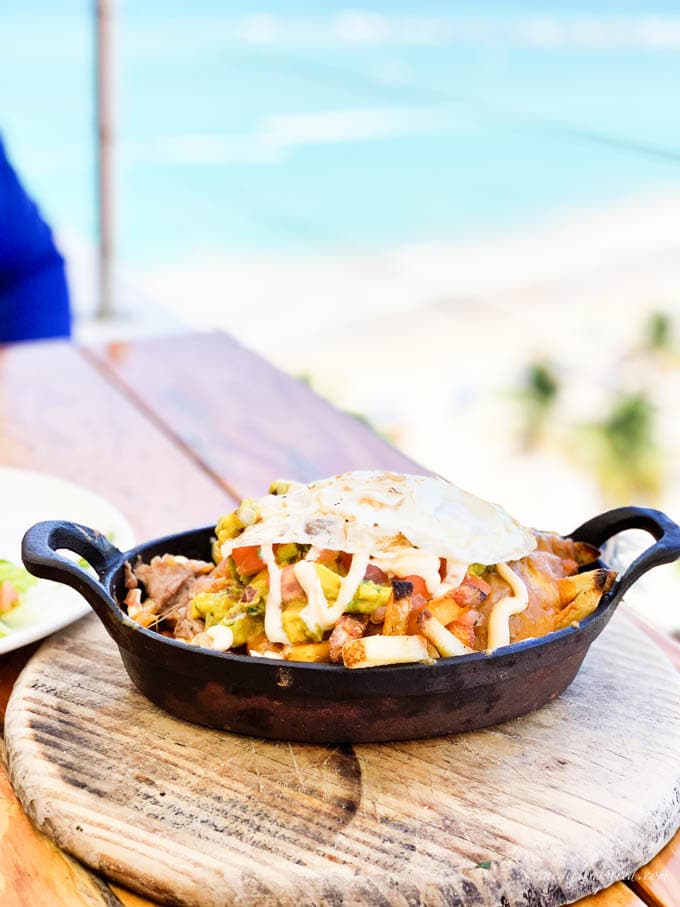 I would like to have this every day for the rest of my life, please. Papas Fritas Rancheras, I think they were called. Best. breakfast. ever.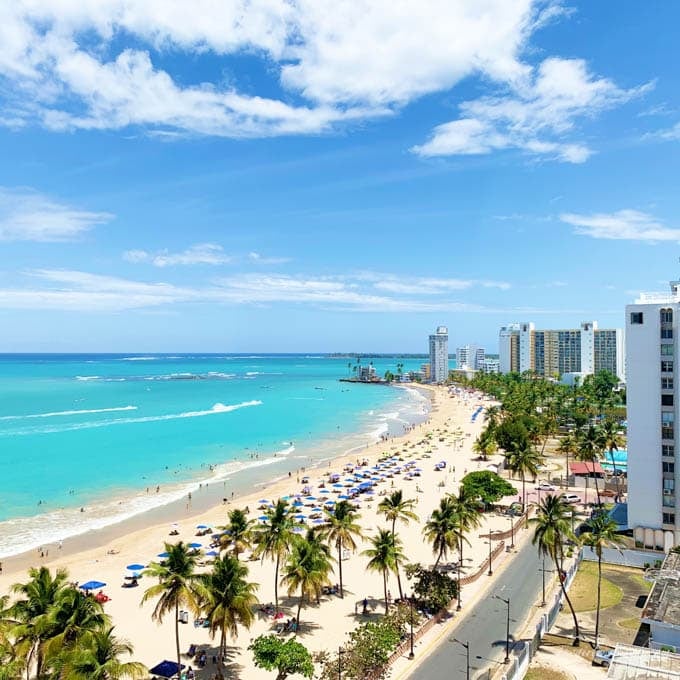 This little rooftop bar and restaurant is a top choice for foodies. We checked in at this hotel and happened to sit down at a table for brunch while waiting for our room to be ready when we de-boarded the cruise ship. Although the boutique hotel is smallish and unsuspecting, the rooftop packed a punch – between the rooftop swimming pool, the 5-star food, and the top notch view, this place should not be missed!! Seriously, look at that breakfast view!!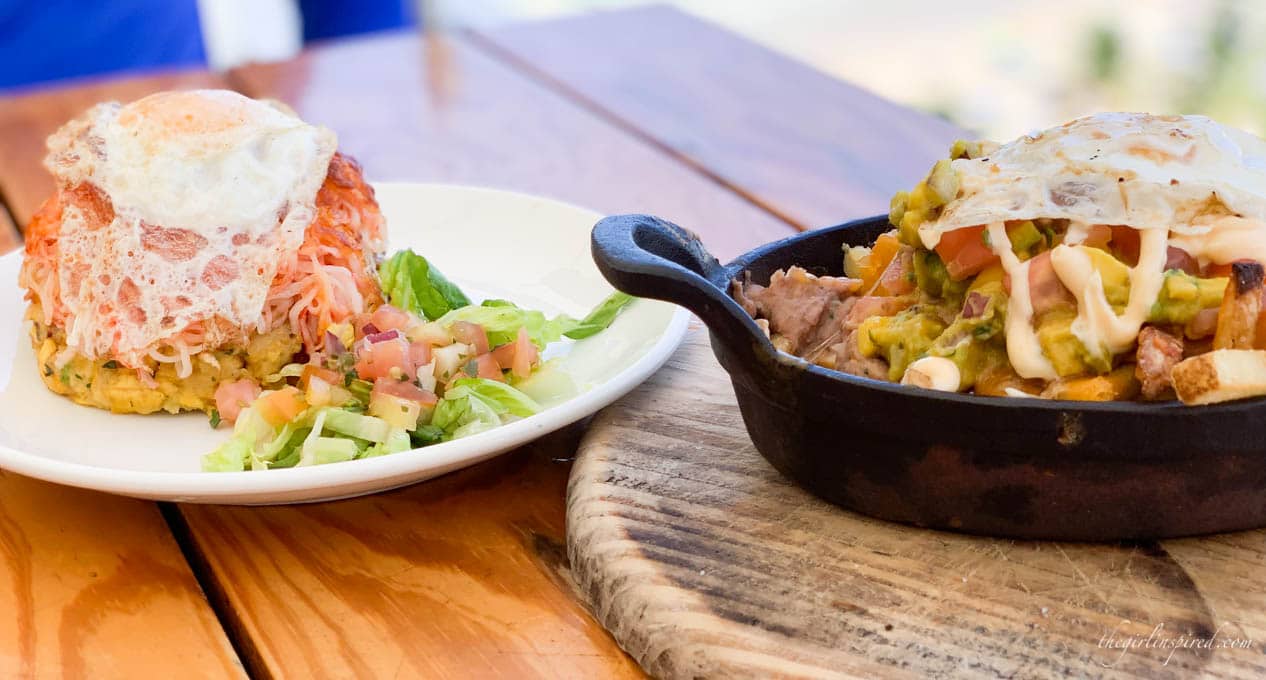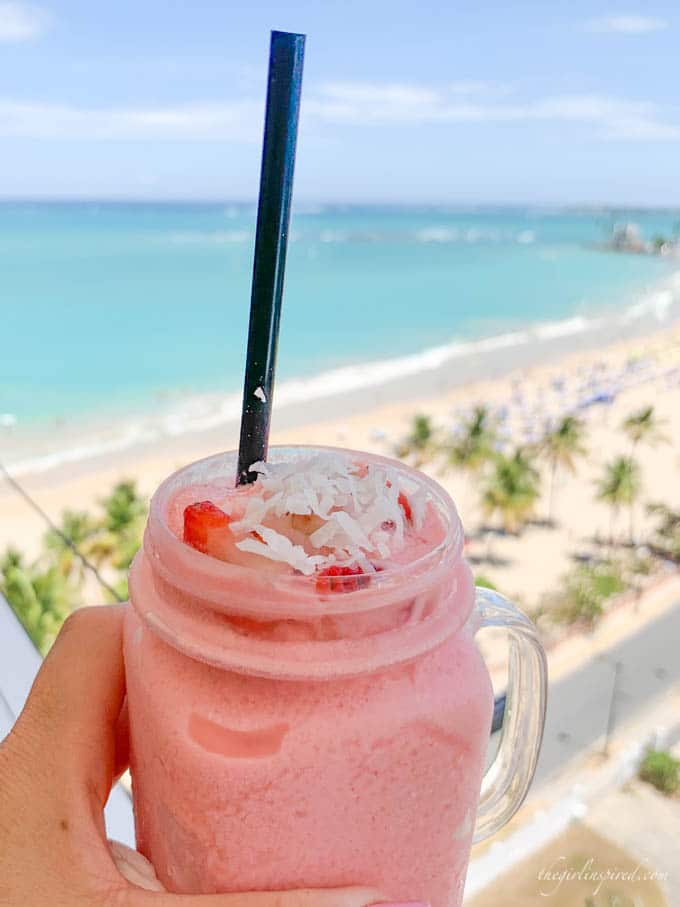 Alrighty! So those are my top recommendations for places to eat in Puerto Rico! Have you been to any of these restaurants? Is there another place in Puerto Rico that shouldn't be missed?