Although the store shelves are always empty of the latest Shopkins, I struggled to find a whole lot of party ideas. As I mentioned previously, we held our birthday party at the local indoor playground, and this left little need for tons of decorations or party games. Nevertheless, I think the little characters are so cute, you could really get carried away creating a party. Here are a collection of ideas from our party and around the web to help and inspire you as you plan your Shopkins birthday party!

Shopkins Cupcakes
Shopkins Birthday party dress – I made this dress by piecing together a self-drafted bodice and a circle skirt on a dropped waist. I machine embroidered the Shopkins design on the bodice of the dress using a digital file purchased from etsy. The seller is no longer in business, but a quick search will provide some similar designs.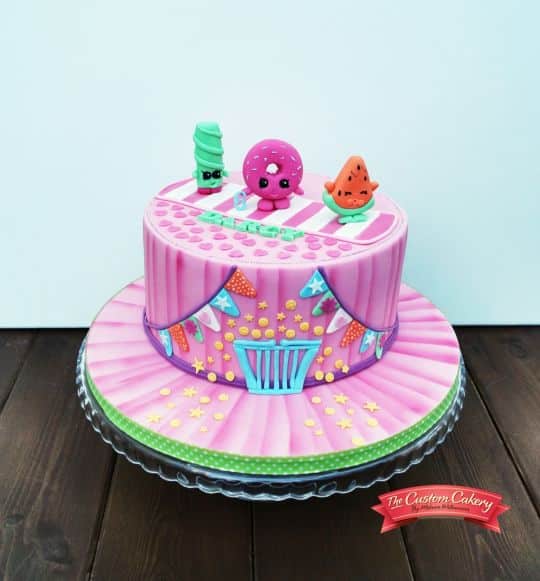 Shopkins Birthday Cake
Hot Air Balloon Party Favors
Shopkins Fondant Cake Toppers!
Sippy Sips Birthday Cups
Party Favor Confetti Push up Pops
Bath Bombs Party Favors
Coloring Pages (there are lots of different ones to choose from!)
These are the invitation and decor I used for our party – I created the invitation using a poster image from Shopkinsworld, see below.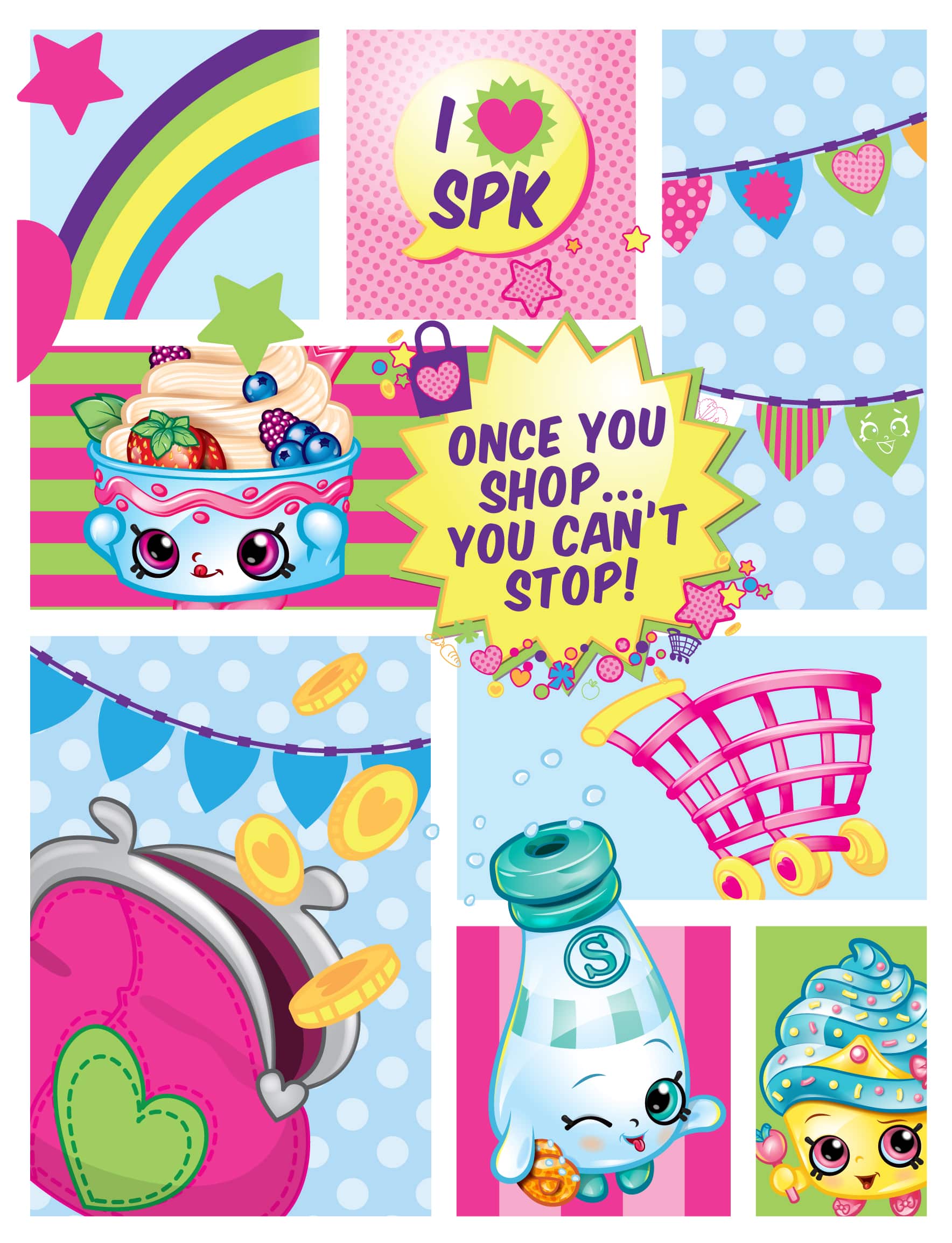 Poster (like the coloring pages, there are many different posters to choose from).