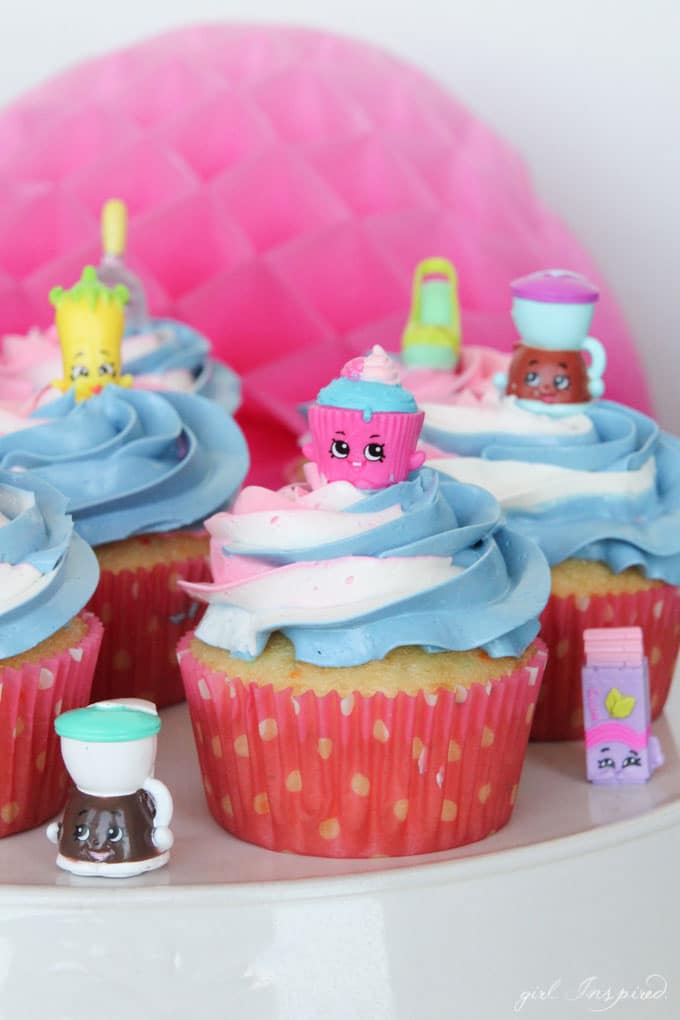 This year, we celebrated Addie's birthday at a local indoor playground. She requested a Shopkins birthday party, which is her latest and greatest obsession. If you're unfamiliar with Shopkins, they are little pliable plastic figurines and they're pretty adorable. There are all kinds of "supermarket" characters and they each have a clever name like "Olivia Oil" or "D'Lish Donut" or "Lisa Litter." It's good fun hunting down new characters to feed my daughters' collections. 😉 We did just a few simple decorations in the party room and some colorful Shopkins cupcakes. It was a fun, easy party and the kids flipped over the Shopkins and the running around squealing, so I'd call it a success.
These cupcakes are so simple to put together. The Shopkins characters are exactly the right size to top the cupcakes! Gently wash them with soap and water and allow them to dry before assembling the cupcakes.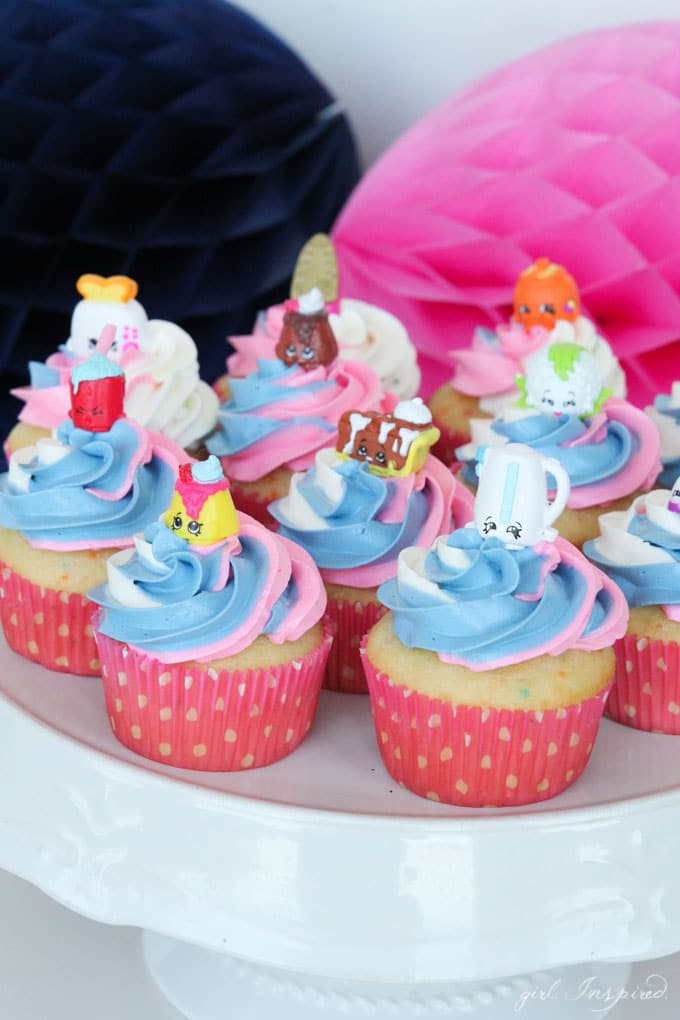 The tri-color swirl on these cupcakes is the perfect way to tie together your party colors and make everything look coordinated. We went with a navy blue and hot pink color palette. You can read all about the super simple cupcake decorating tool that will make it a cinch to swirl your frosting by clicking here. I used Americolor gel food coloring in navy and electric blue for the blue and bright pink and electric pink for the pink.
I used a confetti cake mix with the hot pink polka dot cupcake liners (from Jo-Ann) to make sure that the liners remained bright and pink after baking the cupcakes in them. There is a little shopping bag that comes with each Shopkins character, which I included in the party favor bags so that everyone would have their set when the party was over. I purchased my packages of Shopkins here (affiliate link for your convenience)
because I can never seem to find a single package on the shelves at my local retail stores. I have a couple more details from the party that I'll share with you this week!