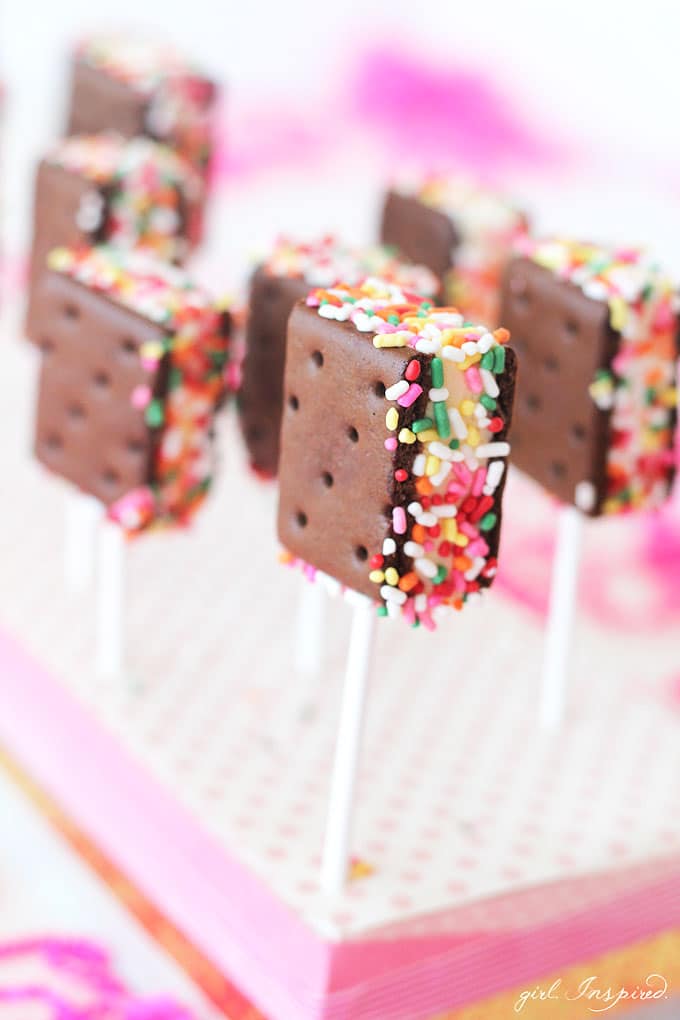 Summer. The girls and me all day every day. We try to fill the moments with a healthy mix of community activities, playing Barbies, reading, complaining about boredom, water play, fun food, packing boxes and sleeping in! We brought home a box of those good old-fashioned ice cream sandwiches from the grocery store last week. I might have eaten more than my share – I did not realize how darn good those are. The bottom of the box was fast approaching, but I distracted the kids with a splash of sprinkles. Know how to stretch the last ice cream sandwich between all the kids? Cut it into four smaller ice cream sandwiches, coat it with sprinkles, and stick them onto lollipop sticks. The kids. Were. Elated. and didn't even know I ate the rest of the box.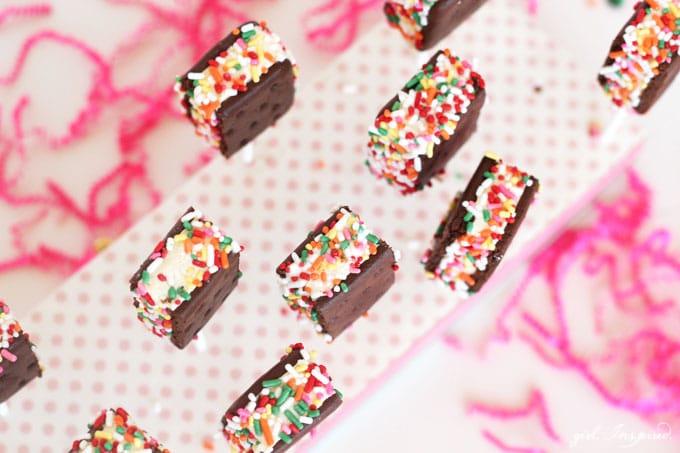 Making these things requires no instructions.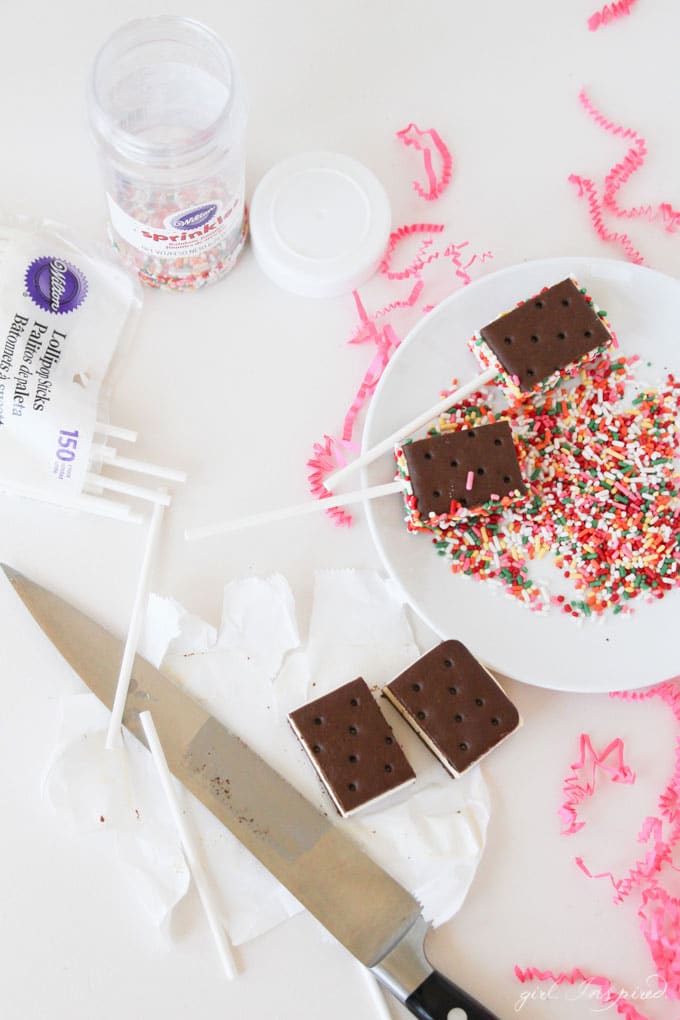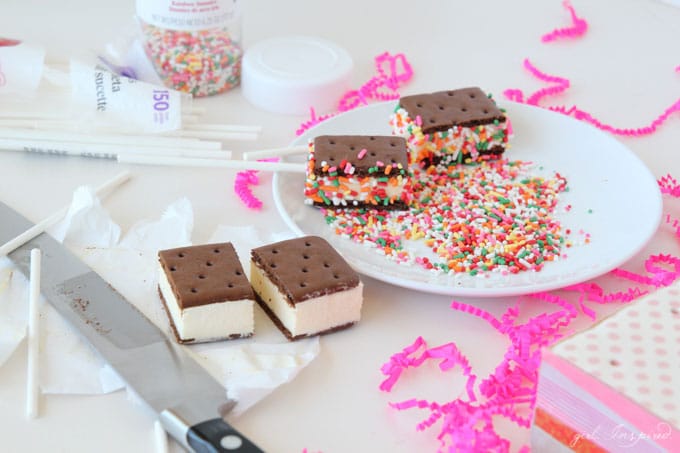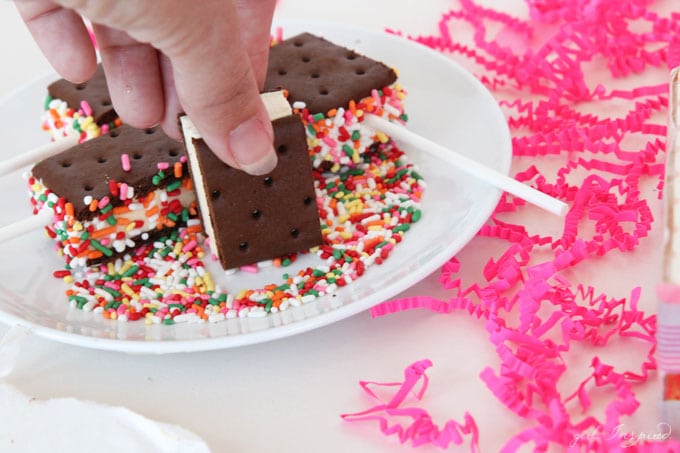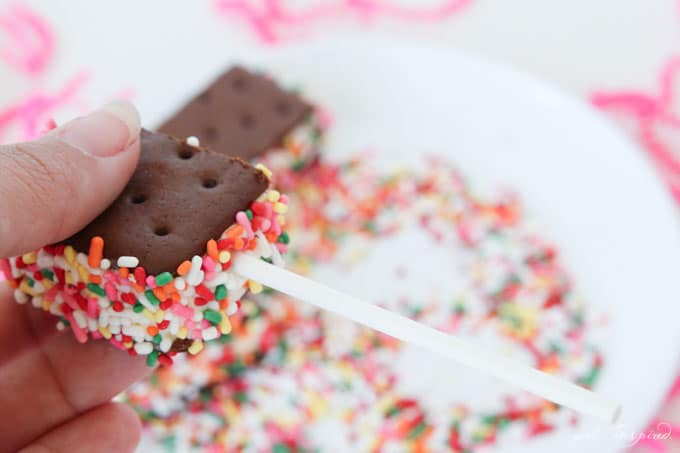 Cut the ice cream sandwich into fourths. Dip the minis in sprinkles. Push in a lollipop stick. Run them back to the freezer to firm up. Serve.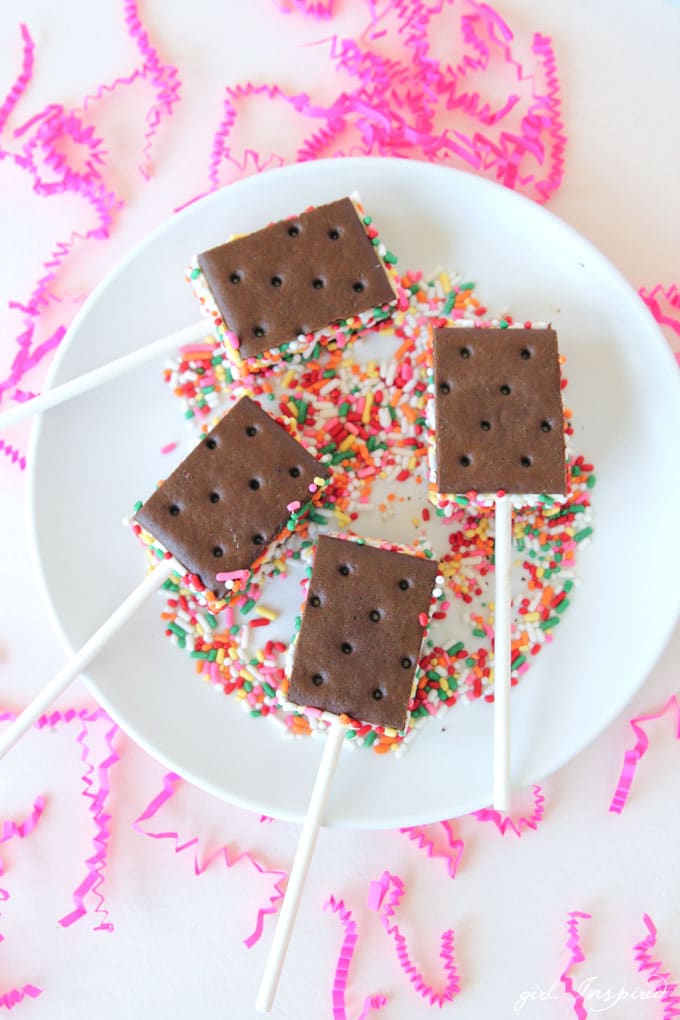 At one of the girls' very first playdates, the mom handed all the kids ice cream sandwiches with the sides dipped in sprinkles. I knew we'd be fast friends. 😉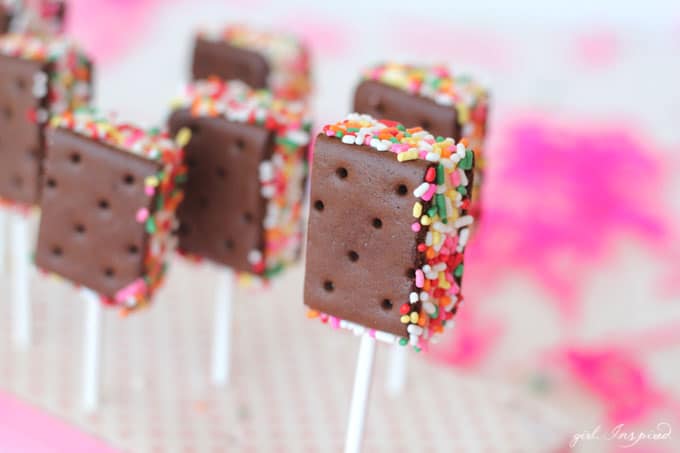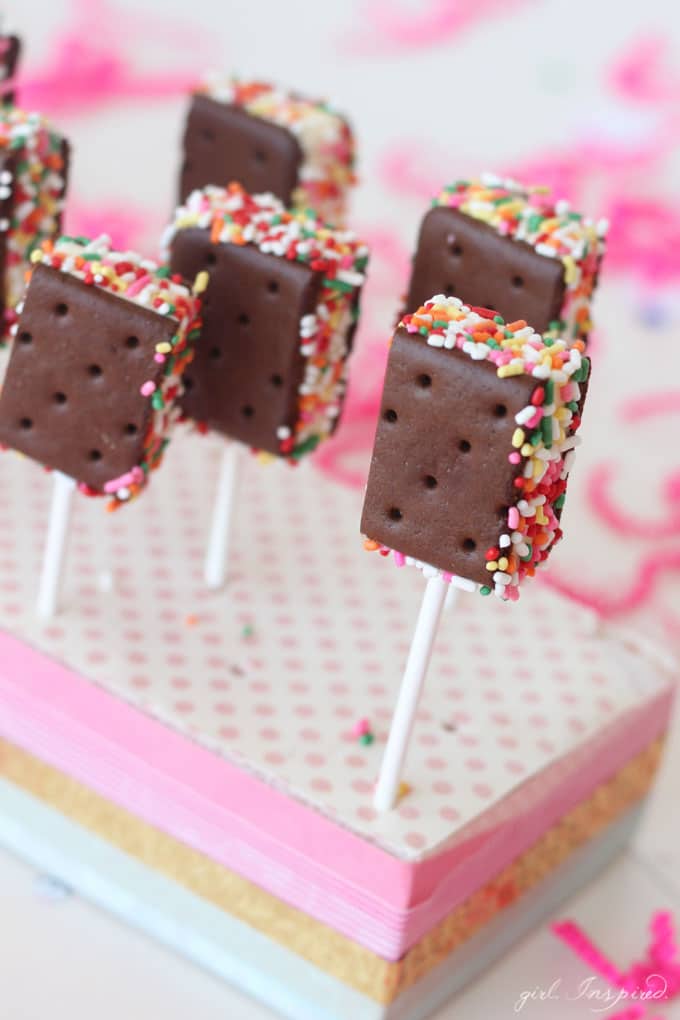 These fun treats can't really stand out on display. I just stuck them in the cake pop holder for a couple minutes for the photo debut. They had to make a mad dash back to the freezer before eating. Have fun!!