When your garment sewing branches out beyond clothes with elastic, learning to sew buttonholes is a must! I think buttonholes are an intimidating sewing step for most people, but as with most things, you will get more comfortable with them the more you practice! Today is a great day to learn how to use the one-step buttonhole foot for your sewing machine.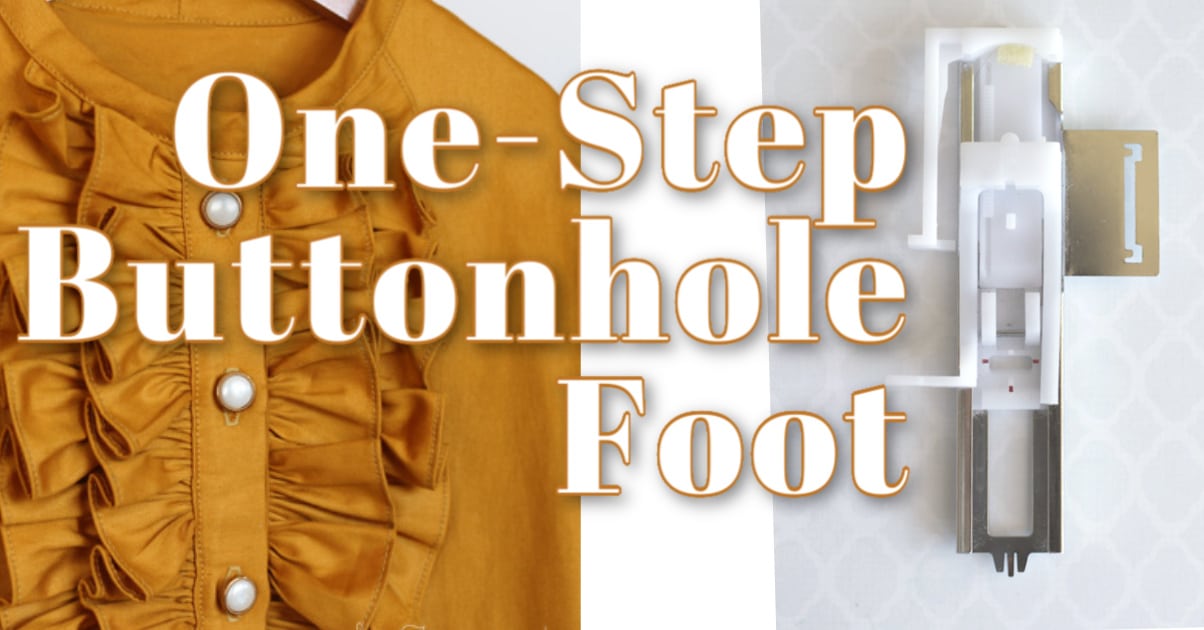 When I purchased a new sewing machine a few years ago, a Singer Quantum Stylus 9960, it came with an automatic 1-step buttonhole function and a special Buttonhole Foot attachment. This thing is awesome!!! Today, I wanted to share with you a video tutorial for using this Buttonhole Foot.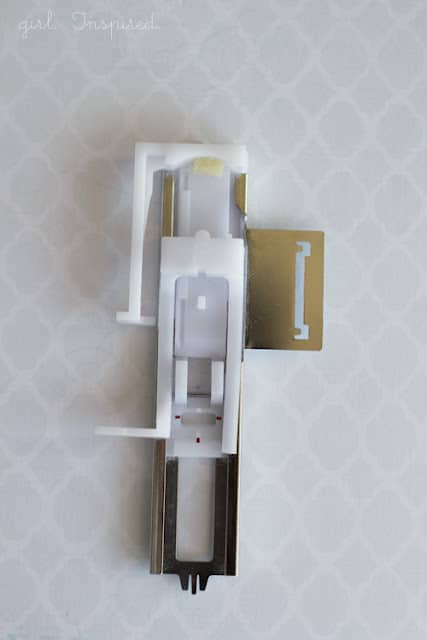 Obviously, you will need to have a machine that accommodates this feature in order to use one. We will discuss alternate buttonhole methods another time.
Important Things to Remember:
Replace regular sewing foot with the Buttonhole Foot
Place button in the foot to set buttonhole length – be sure you use the same button that you will be using on your garment
Pull down the sensor lever on your machine before you begin
Select buttonhole style on the machine
Place needle thread through the stitching window so that it is out of the way
Monitor the buttonhole as it's stitching to ensure the fabric is being guided fluidly
If the buttonhole does not sew correctly, you CAN carefully rip out the stitches with a seam ripper BEFORE you cut the buttonhole open!
If you are using a thin or knit material, be sure to add interfacing to the wrong side of the fabric before you attempt to sew a buttonhole
Test your finished buttonhole size on scrap fabric to make sure you space your buttonholes correctly on the garment
Use disappearing ink to mark the start of the buttonhole – align this mark in the center of the window on the buttonhole foot. (Some machines/models may stitch the buttonhole from the ending mark instead of the starting point – be sure you adjust for YOUR machine).
I know that buttonholes can be scary, but I think you'll find that a Buttonhole Foot makes things a whole lot easier!! You can do it!!! Happy Sewing!
You can find my first video tutorial,
How To Sew a Rolled Hem, here
. If you find these video tutorials helpful, will you let me know? What else would you like to see in action??