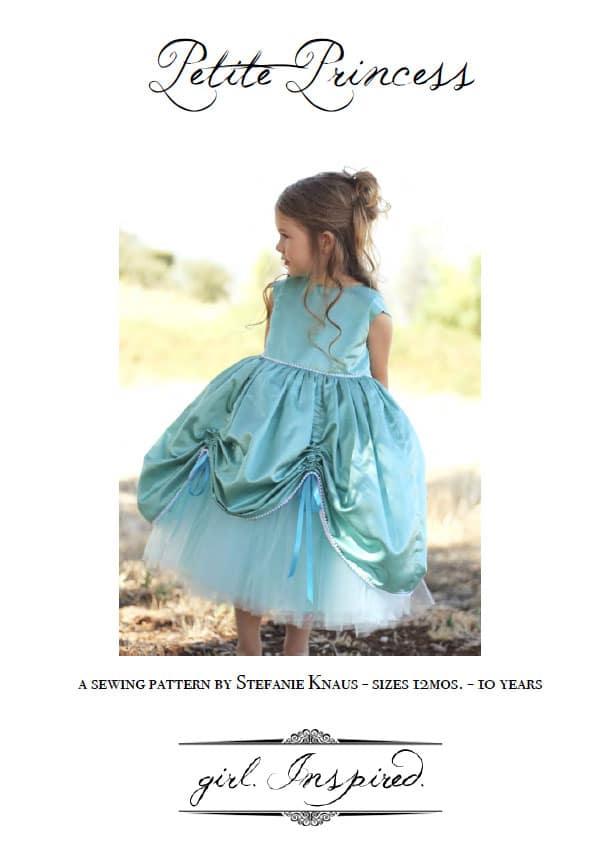 Sewing Friends!! I am so excited to share with you this individual pattern, the Petite Princess Sewing Pattern. This dress was originally designed for my collaboration with 5&10 Designs, which has now closed up shop. However, I wanted to continue offering this beautiful dress pattern and I'm thrilled to announce that it's ready to go!
I know there are many little girls that are begging for dreamy princess costumes for Halloween or you have their most fantastic fantasy birthday parties coming up! I'm still setting up shop here on the site, but you can purchase this PDF pattern through my Etsy Shop, here or if you're on a desktop, you can purchase the pattern directly through my onsite shop, here!!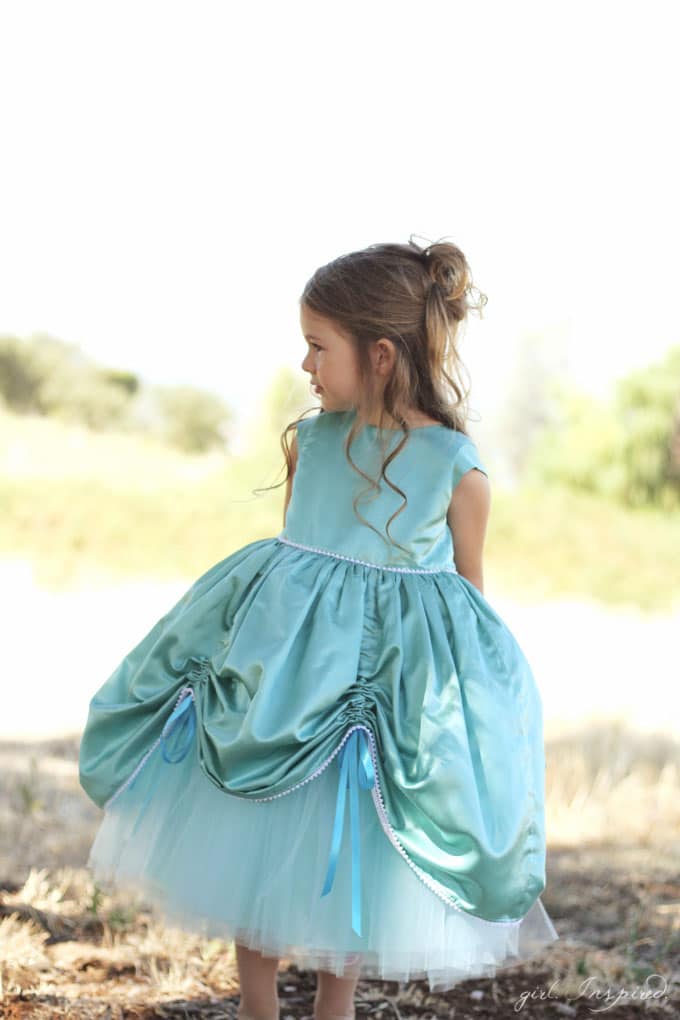 This dress has pretty cap sleeves and trim around the hem and waistline. It closes with fabric-covered buttons up the back, which can be changed out for any buttons or even teeny tiny fabric-covered buttons! The ankle-length skirt has ribbon pick-ups in the front and back that lift it up over the built-in pettiskirt. It also has a lining that keeps scratchy tulle off your little one's skin. This dress is one she'll never forget. My little one STILL pulls her princess gowns down out of the closet and twirls around in them.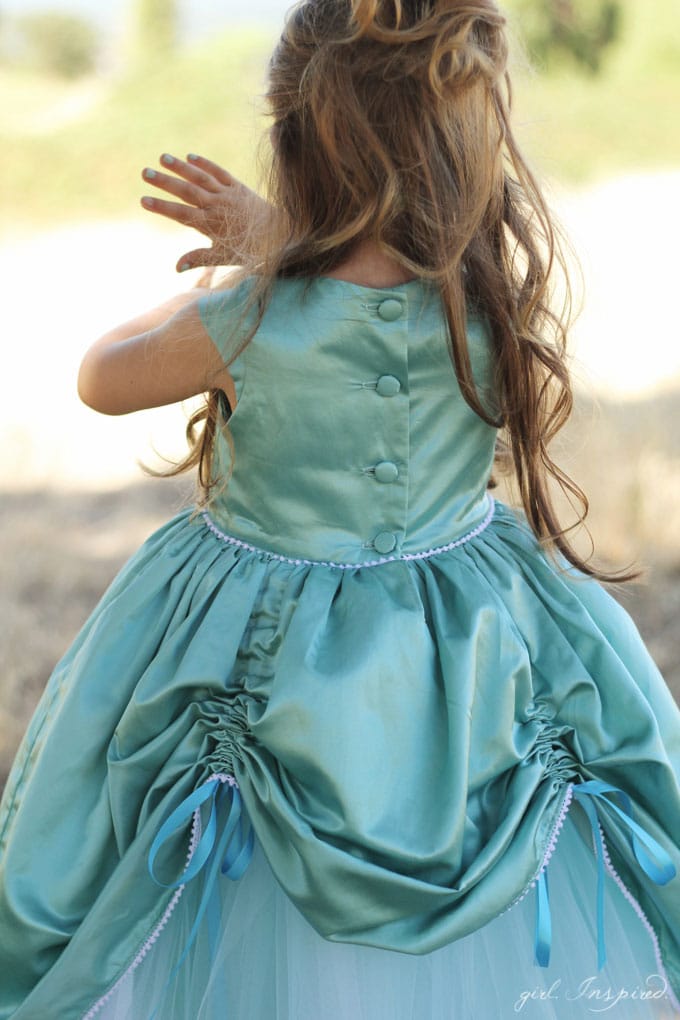 The pattern comes in sizes 12 months, 18 months, 2, 4, 6, 8, and 10. It includes both standard and metric measurements. There are 36 pages of step-by-step colored pictures to take you through the process of constructing such a masterpiece. Although the dress design includes the built-in pettiskirt and lining, there are also instructions to make the dress without and instead wear it over a separate pettiskirt, such as this tutu. I would recommend this sewing pattern for seamstresses with at least some basic sewing experience – none of the individual steps are particularly difficult, but this is a lengthy pattern and there is a lot of material to manipulate!! But it's so worth the effort because – PRINCESS!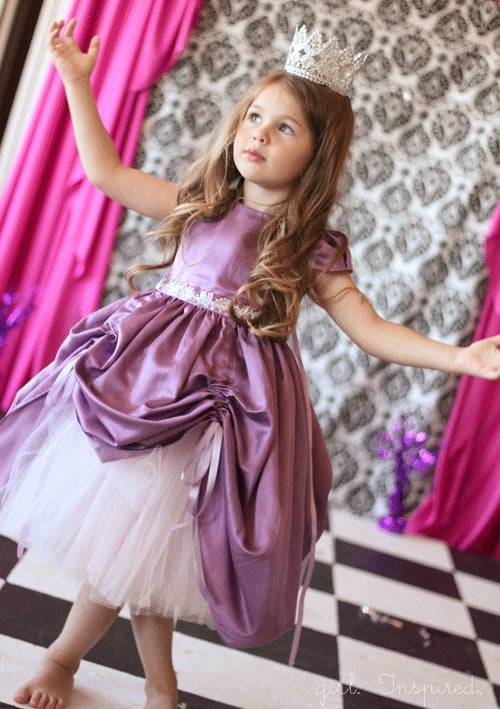 Here is another version of this dress – please note that the sleeves on this particular dress are a bit different than the cap sleeves that are included in the pattern. This purple version here is worn over a separate pettiskirt – see? Same stunning effect!