Father's Day is coming up and we like to celebrate with food!  Steak is always, always at the top of our list.  It's taken me some time to nail down the right combination of spices for the perfect grilled steak marinade, but now that I have it, I like to mix up a big batch of spices at once so that it's easier to make my marinade when the time comes.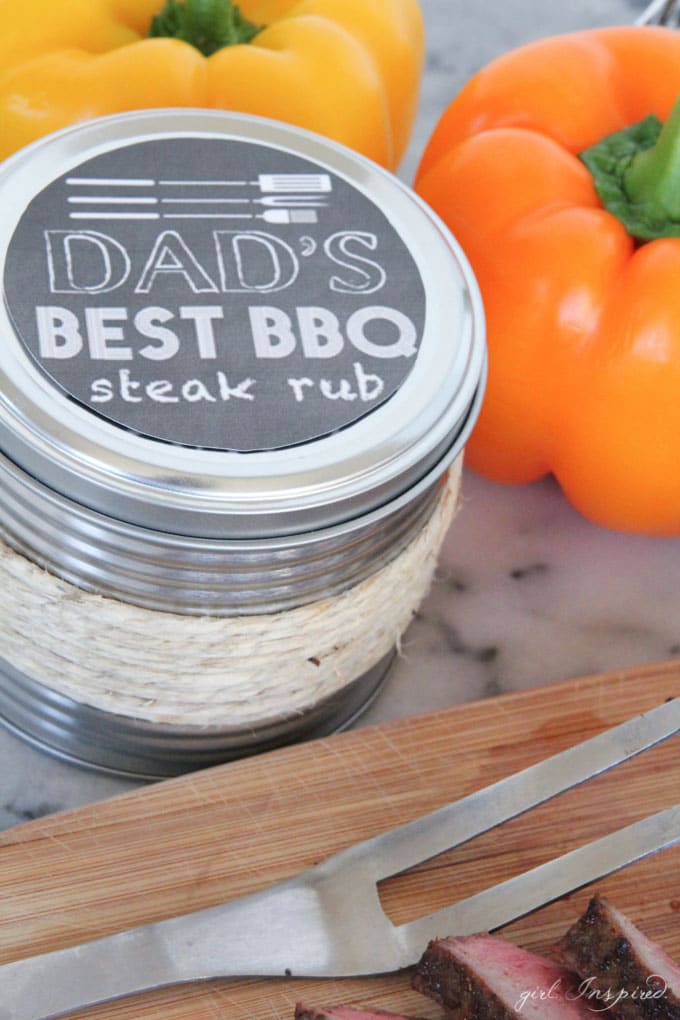 I found these fun tin cans in the Target dollar bins last week and thought they'd make good packaging for some Father's Day steak rub.  I hot glued a few wraps of twine around the can and made a quick label to stick on top.  This can will hold enough spice to marinate at least 12 big tri-tip roasts, so dad ought to be set at the grill for quite a while.  You could also mix up a can of spices for chicken (here's my favorite herb roasted chicken combo) Add in a gift card for the butcher shop or some new BBQ tools, and you've got a gift that any dad would love.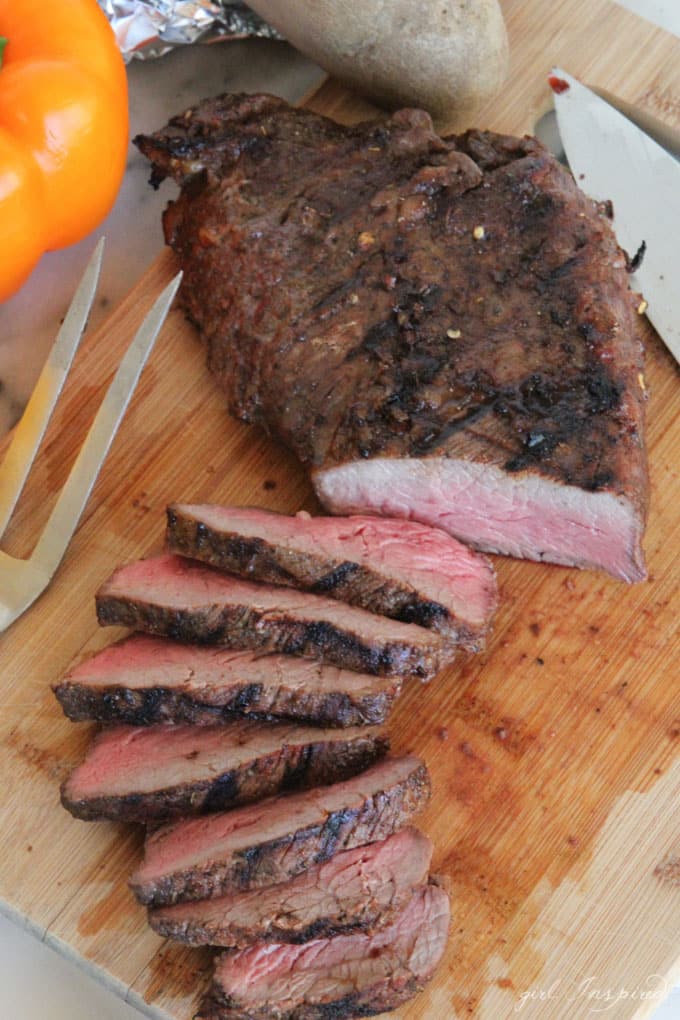 This marinade is a cinch to mix up once you have your spice rub.  You can make it in a glass baking dish and cover with plastic wrap or toss everything in a gallon size Ziplock bag and then seal up the marinade all around the meat.
Click here for free printable labels!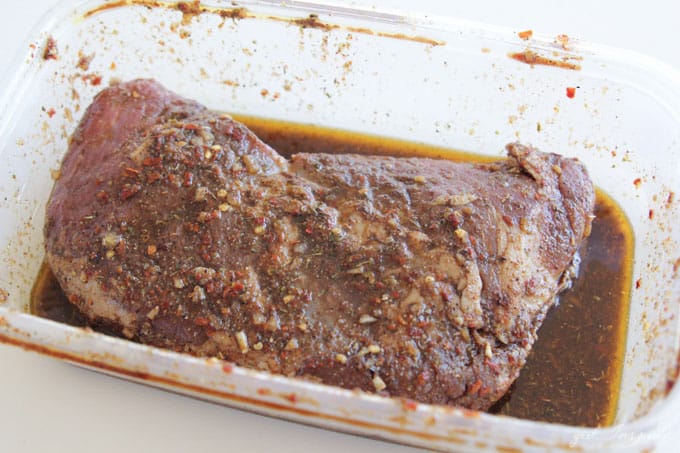 For the best flavor, try to marinate the meat for at least an hour or two, turning several times.  This recipe is enough to marinate 4 individual steaks or one large tri-tip roast – 1 1/2 – 2 pounds of meat.  When it's time to cook your meat, heat the grill on high for about 10 minutes.  You want it to get nice and hot.  Place your meat on the hot grill to sear the outside quickly and seal in the juices.  Turn the heat down to medium-low and cook until the meat reaches your desired doneness.  We like medium-rare and this takes about 20-30 minutes.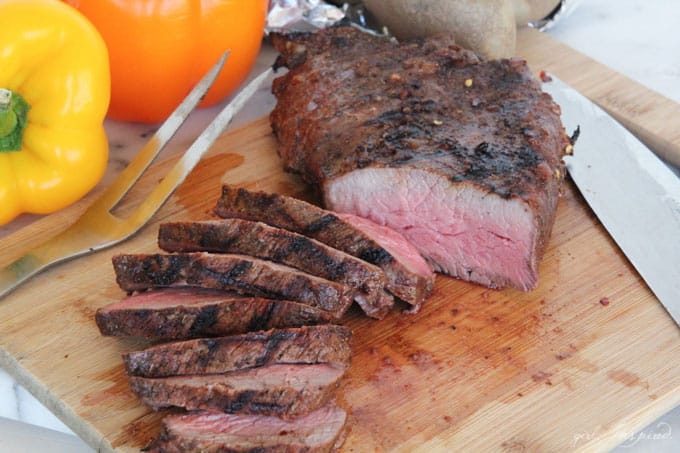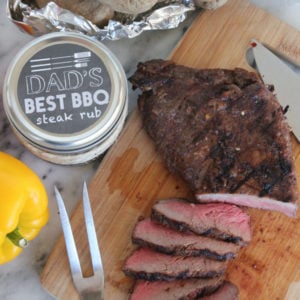 Ingredients
1

tsp.

red pepper flakes

1

tsp.

ground black pepper

1

tsp.

dried oregano

1

tsp.

onion flakes

1

tsp.

garlic salt

1

tsp.

sea salt

1/2

tsp.

onion powder

1/2

tsp.

chili powder
Instructions
Mix spices together to make a total of 2 Tbsp spice rub. Combine with 1/4 c. water, 1/4 c. olive oil, and 1/8 c. balsamic (or apple cider) vinegar. Place meat in marinade and soak for 1-2 hours. Grill.

For larger batches of spice rub, mix 2 parts (red pepper, black pepper, oregano, onion flakes, salt, and garlic salt) to 1 part (onion powder and chili powder).
Nutrition
Calories:
9
kcal
|
Carbohydrates:
2
g
|
Protein:
1
g
|
Fat:
1
g
|
Saturated Fat:
1
g
|
Sodium:
493
mg
|
Potassium:
44
mg
|
Fiber:
1
g
|
Sugar:
1
g
|
Vitamin A:
284
IU
|
Vitamin C:
1
mg
|
Calcium:
16
mg
|
Iron:
1
mg