*This post contains affiliate links*
It's time for another Cricut Design Space™ Star Challenge. This month, the general theme was Weddings and Celebrations and you know how much I love crafting for parties! With a team theme of "On the Tabletop," I put together an autumn table that is both seasonal and festive. You could use these ideas for a dinner party, a bridal or baby shower, even a wedding.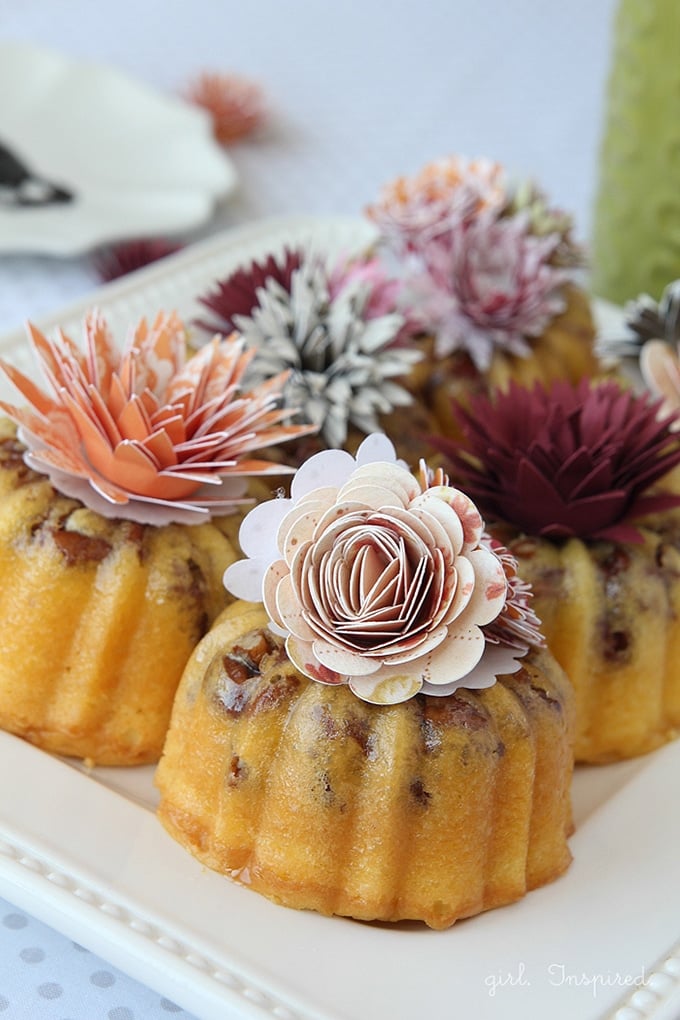 To make the flower burst mini cakes, I started by making the cakes using my favorite Glazed Pecan Rum Cake recipe, baked in mini bundt pans. These little cakes are pretty by themselves, but I wanted each cake to really stand out and become part of the table decor.
I used my Cricut Explore and a few of the spiral flower templates from the Entitled cartridge. I love these spiral flowers because they are SO easy to assemble and they cut really easily from cardstock! Begin by cutting out the spiral flowers on your machine. (Another thing to love about Cricut Design Space™ – you don't need the whole cartridge for your designs; you can simply purchase the individual designs you want for usually $.99 each within the design program.) Pinch the outside bottom end of the spiral with your tweezers and roll in toward you until the whole spiral is rolled up into a cone. Fold the circle tab at the end under the base of the roll. Allow the roll to loosen a bit until the base of the flower is the same size as the circle tab. Hot glue in place. Gently fold out the petals to shape the flower as desired! I made a variety of tiny and medium sized flowers and then grouped together the smaller ones for a cluster or placed just one medium-size flower in the center of each mini cake.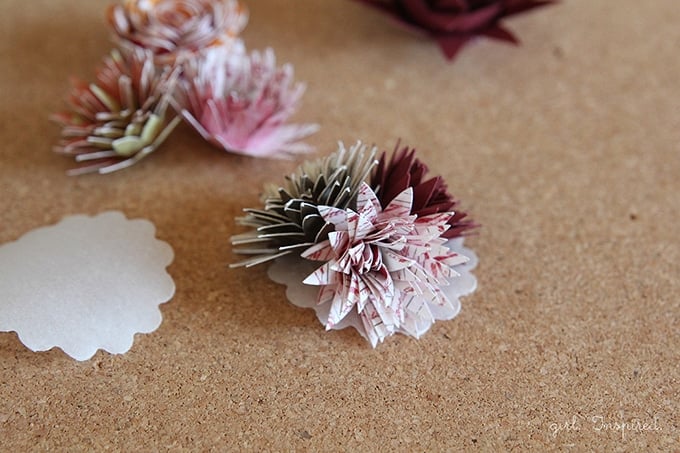 I was concerned that the grease from the cake might seep into the cardstock and ruin the flowers after setting for some time (this actually didn't seem to happen), so I cut small rounds of parchment paper to place under each flower cluster. I hot glued the flower clusters to the parchment paper, but they will easily pull off so be really careful.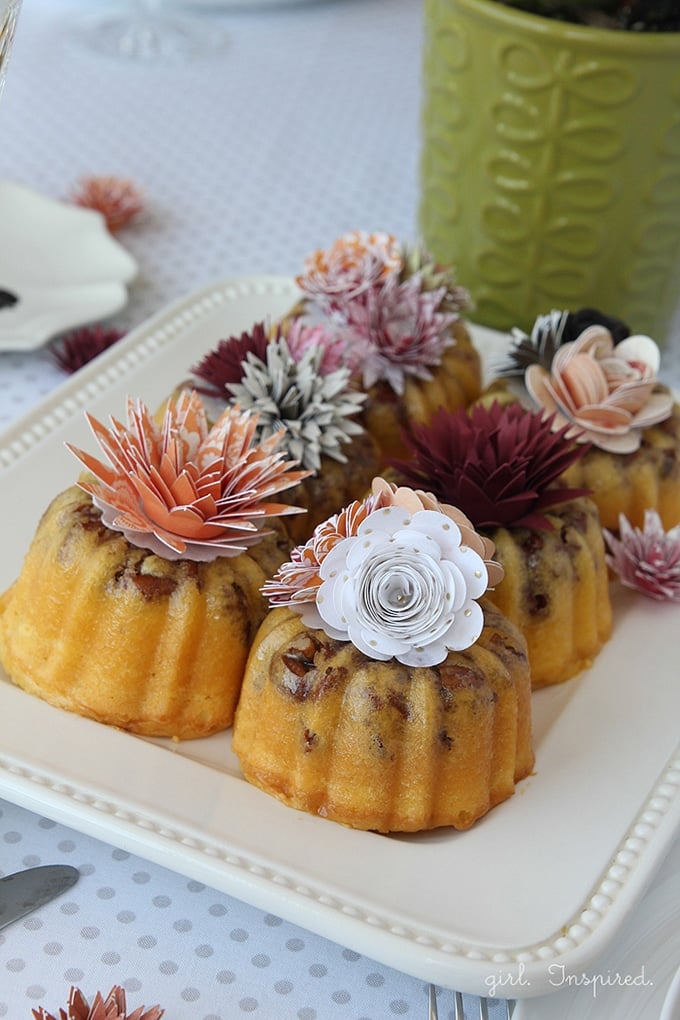 I think these little cakes are just beautiful – too pretty to eat? Only until you taste them!!