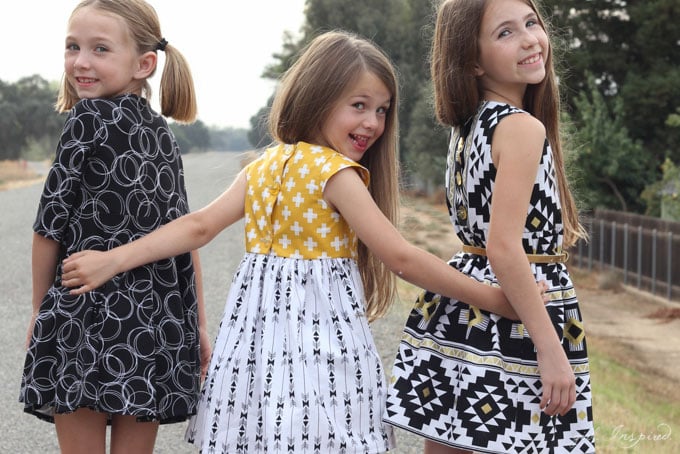 The project that I get to share with you today has me high in the clouds for so many reasons. First of all, moving has put a cramp in my sewing time and not only did I sew up one new dress, I went all wild and crazy and sewed up three dresses in less than 24 hours. It felt so good to have all my machines fired up and spurting out gorgeous little dresses for my girls. Second, all my girls simultaneously cooperated for picture time and I now have a neat, little stack of beautiful Fall photos. THIRD, and most exciting, I got to sew with the most fabulous fabric designed by some of my very bestest sewing friends, the girls from Simple Simon & Co. Their fabric line, Four Corners for Riley Blake Designs, is beyond perfection. Now, I could gush all day about what amazing people Liz and Elizabeth are, because "amazing" doesn't even scratch the surface, but I actually think they would like me to gush about the fabric and I could do that all day as well.
I had a really hard time making my fabric choices. Friends, as if it wasn't hard enough to choose which fabric patterns, I had to choose between woven or knit, and then decide what to sew. I find the colors and patterns on this fabric line so versatile, my head was spinning with ideas. Good thing the Home Dec fabric isn't available until December or I'd have really never decided. In the end, I picked the gold/black/white color ways and grabbed some knit AND some wovens!
This "Main Black" pattern is just spectacular. It's so vibrant, but neutral, and I think it works perfectly for my older daughter. Her dress is the basic 5&10 Volume 1 dress (no longer available). So quick to sew and, in this fabric, it works great even for a tween! We paired it with a little gold belt to show off the sparkle in the metallic gold on the fabric. I flipped the grain of the fabric for the skirt and I think it makes for a nice contrast.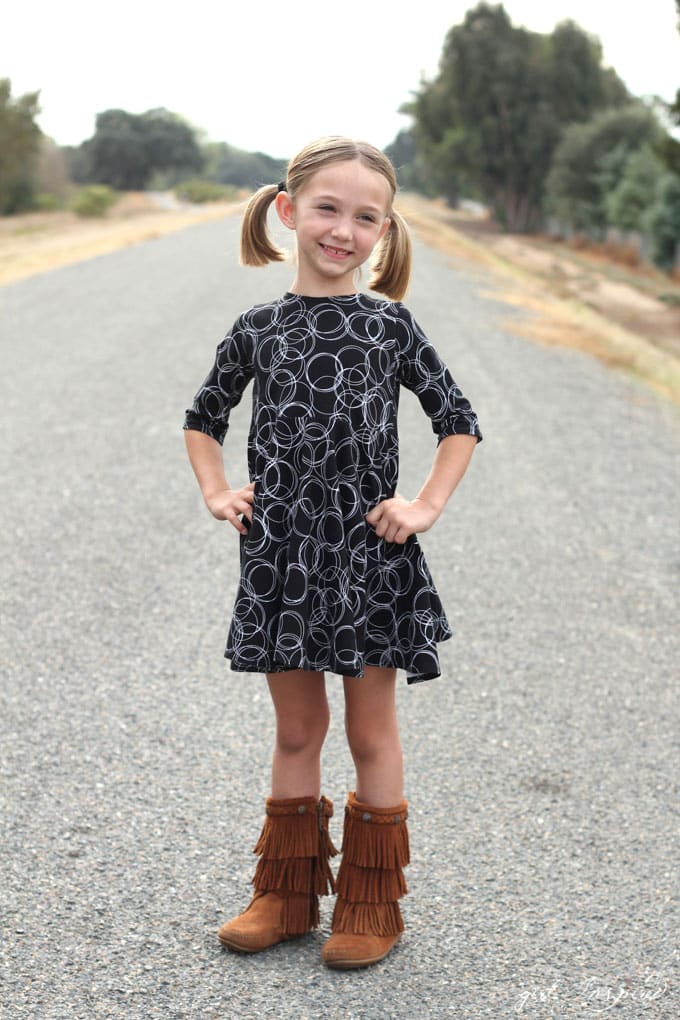 I also used the same pattern for this knit dress in the "Circles Black" fabric. If you've never sewn with Riley Blake knits, you're in for a real treat! Their knit is thick and vibrant – perfect for leggings or a nice Fall dress like this one. Since the 5&10 dress pattern is for wovens, I sized the bodice down one size, added ¾ length sleeves and a circle skirt. It is absolutely perfect for play, school, even church. I'd like to sew about twenty more of this style dress – it turned out so well!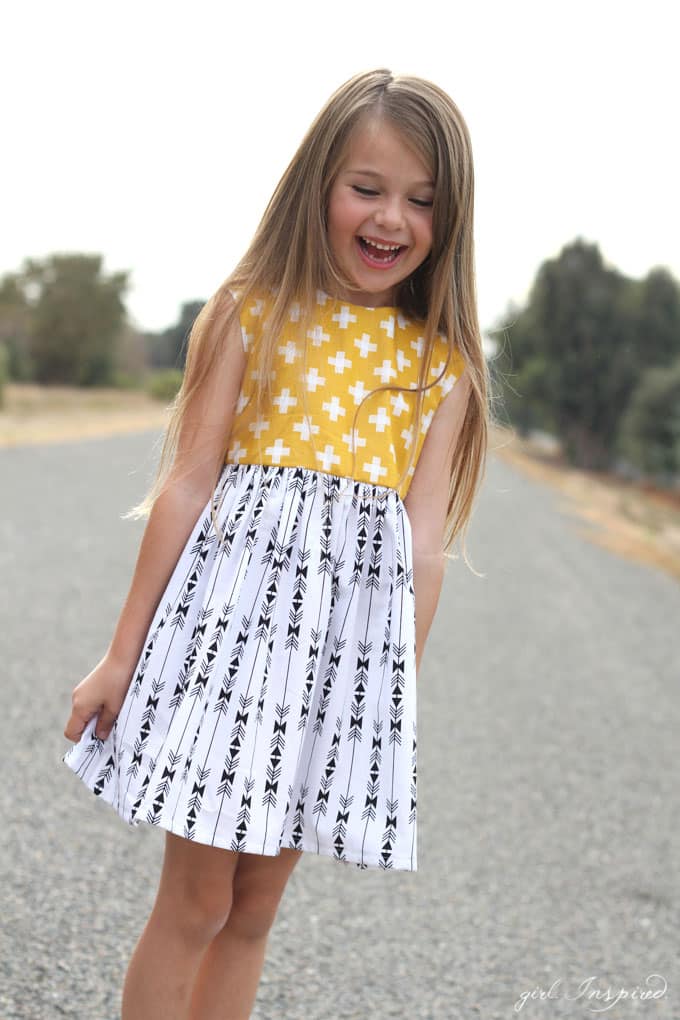 Another dress from the same pattern with two wovens from the fabric line. I just added cap sleeves and pockets for this dress and it looks so much different than the others, but still so simple to sew. I love how the black and white prints pair so well with the color prints. It's such a bold, trendy statement and my girls are IN to it!! There are also aqua prints and coral prints available in the fabric line – so many good combinations to make!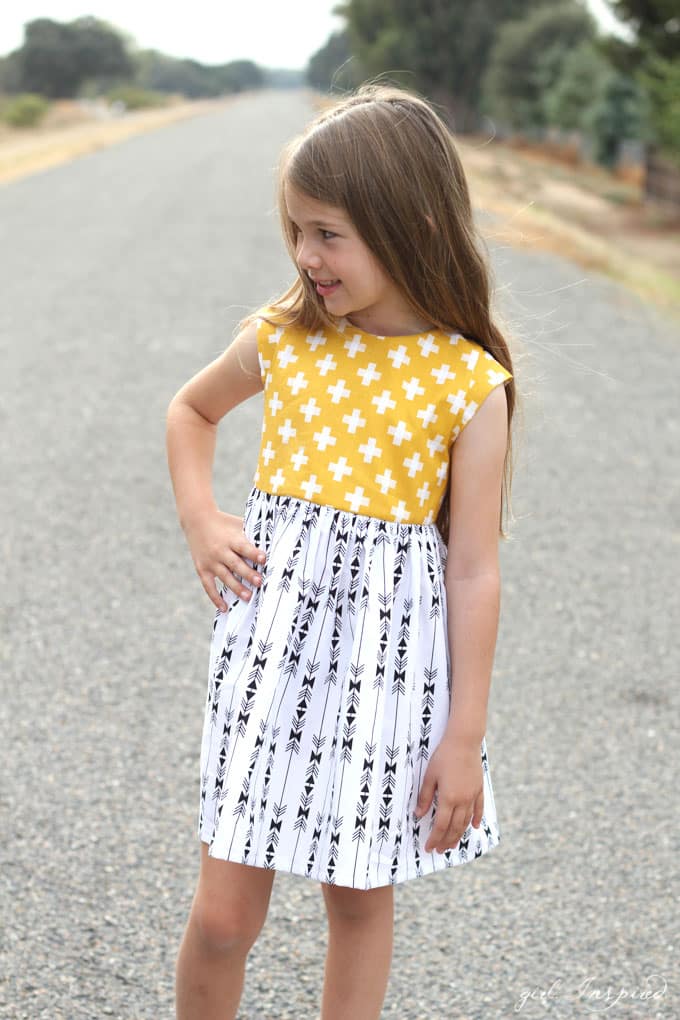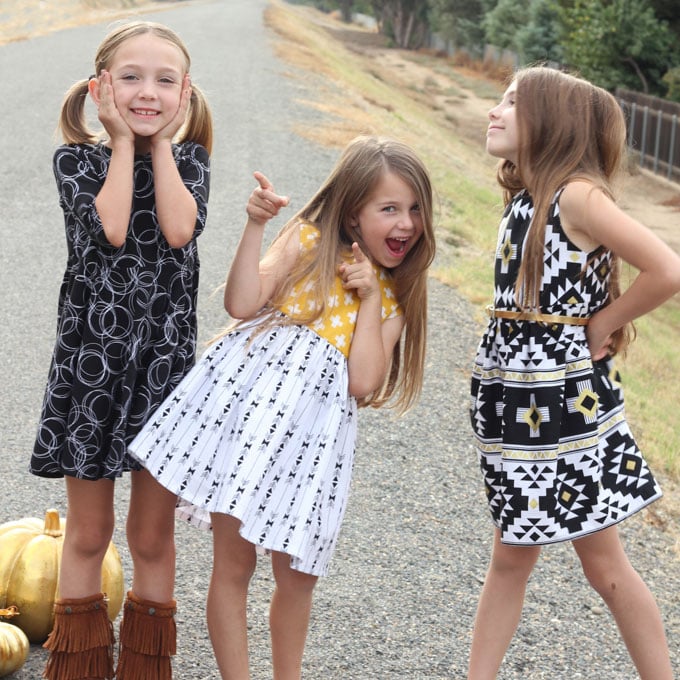 So, needless to say (again), we are loving the Four Corners fabric line! Simple Simon ladies, you've outdone yourselves!! Let's have a few more pictures since my girlies were having such a good time.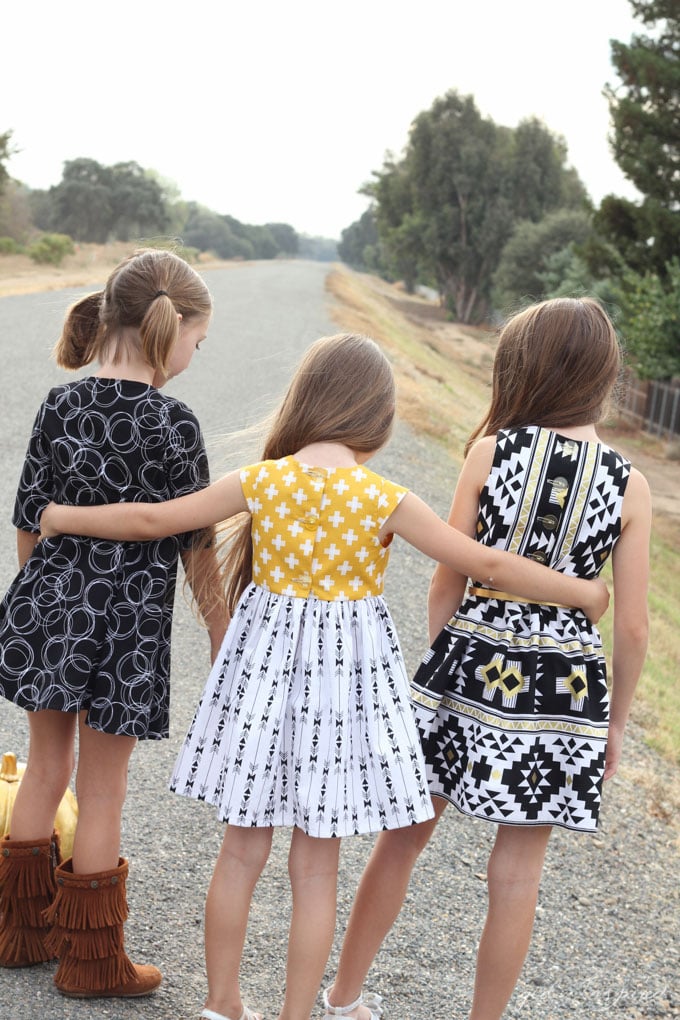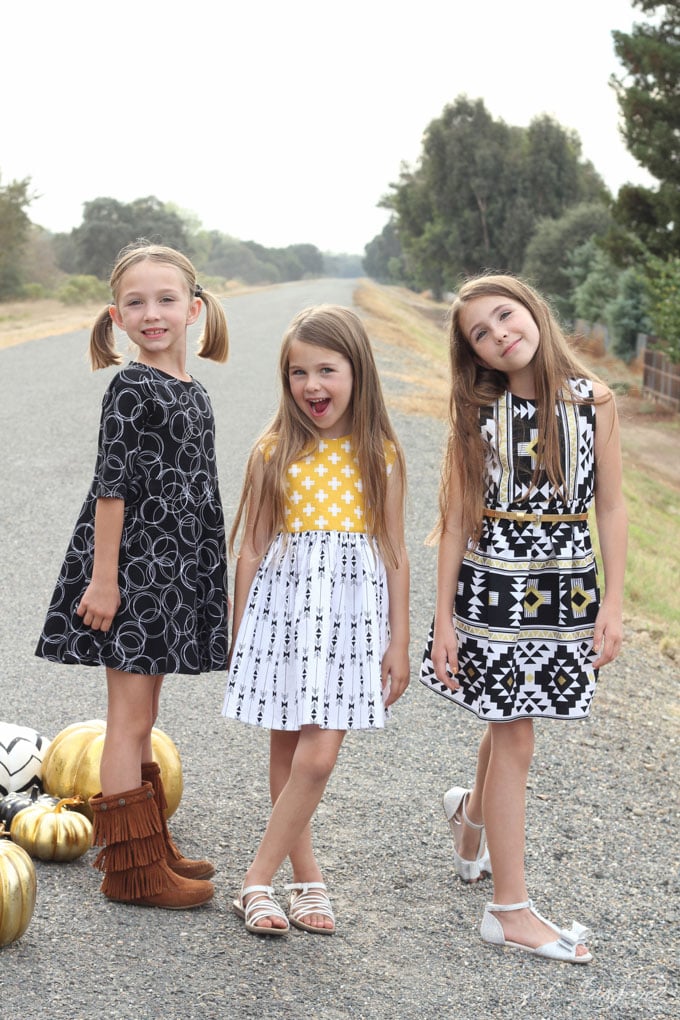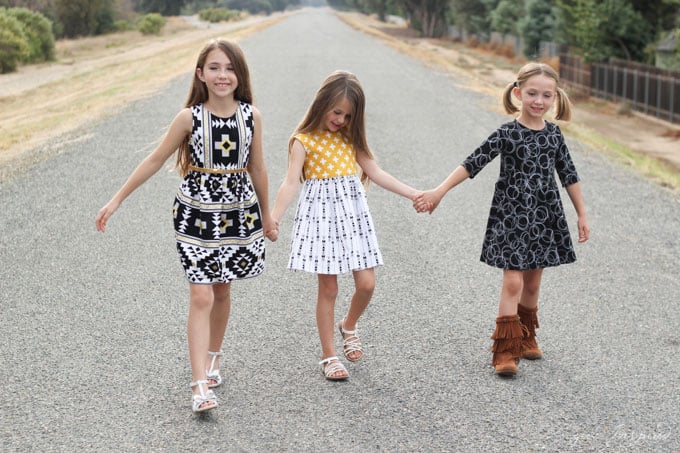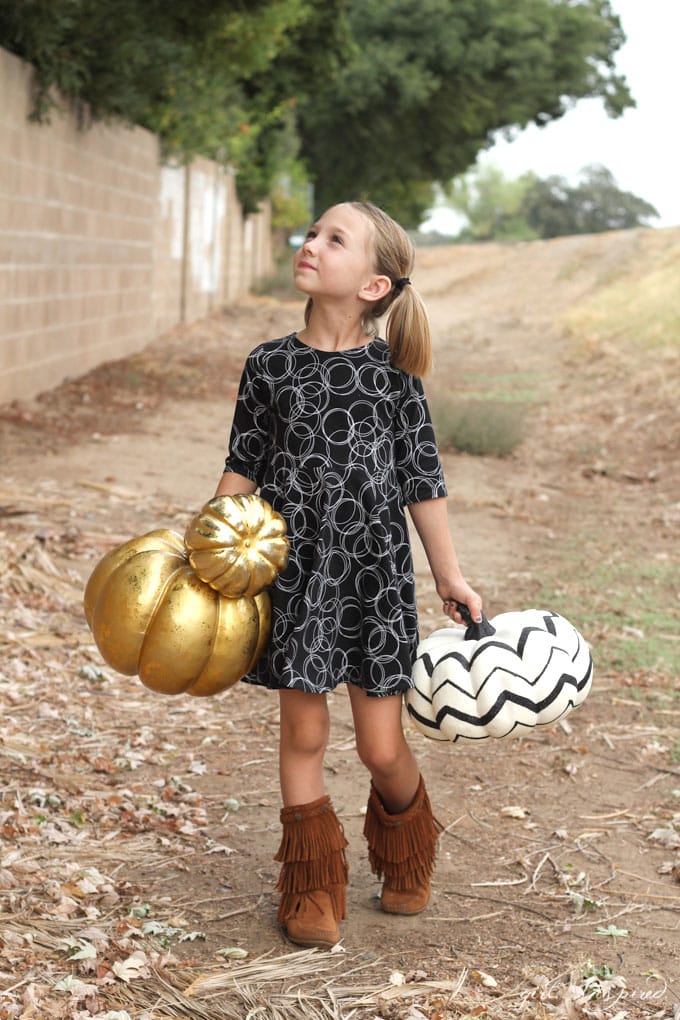 I think that'll do it!