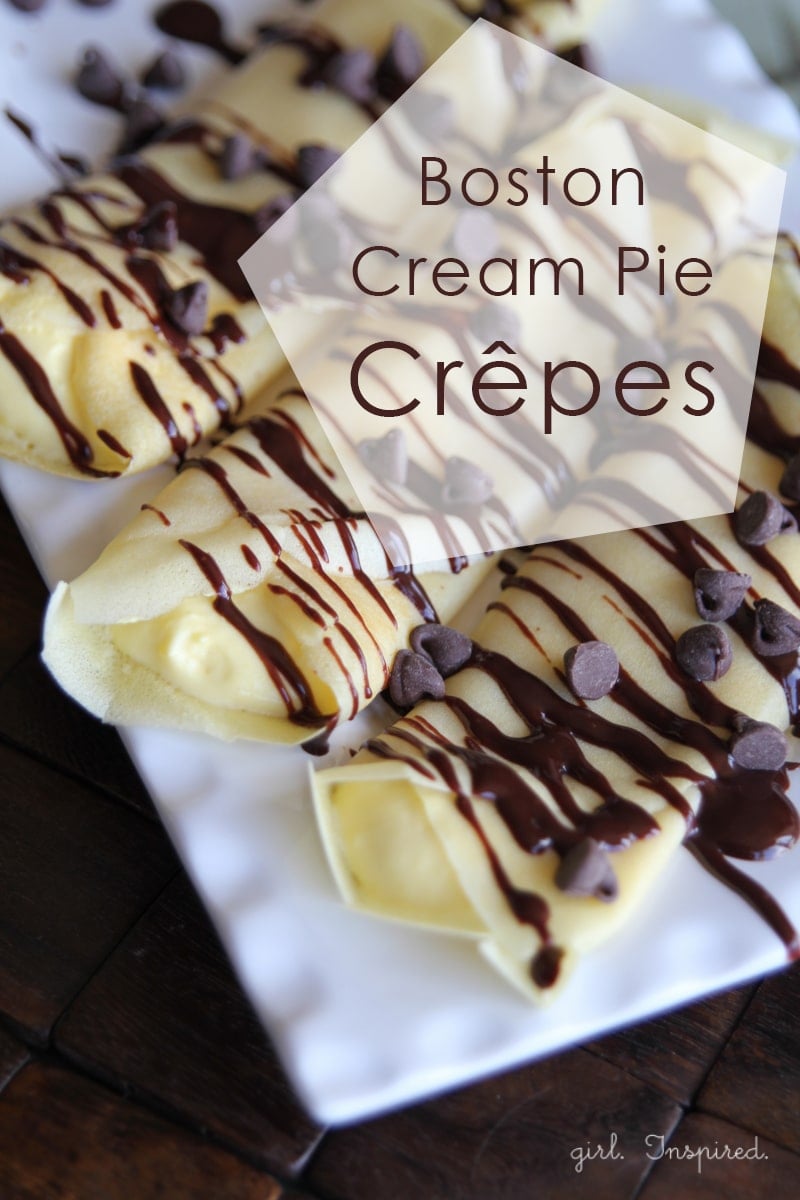 A while back, I shared one of our favorite family breakfast recipes, the Breakfast Crepe, which has been quite popular. Today, I wanted to share a recipe for converting those crepes into a deliciously elegant dessert – Boston Cream Pie Dessert Crepes. I remember when I was graduating from eighth grade. I went to a very small church school, so the entire eighth grade class consisted of 14 students. All of the parents prepared this fancy meal for the students to celebrate during class one day. There were cookies and carrot sticks and other things I don't remember, but I do remember that my mom brought in these dessert crepes, filled with cream and drizzled with hot fudge sauce. I was so proud that my mom could make such a fancy treat and I've never forgotten it.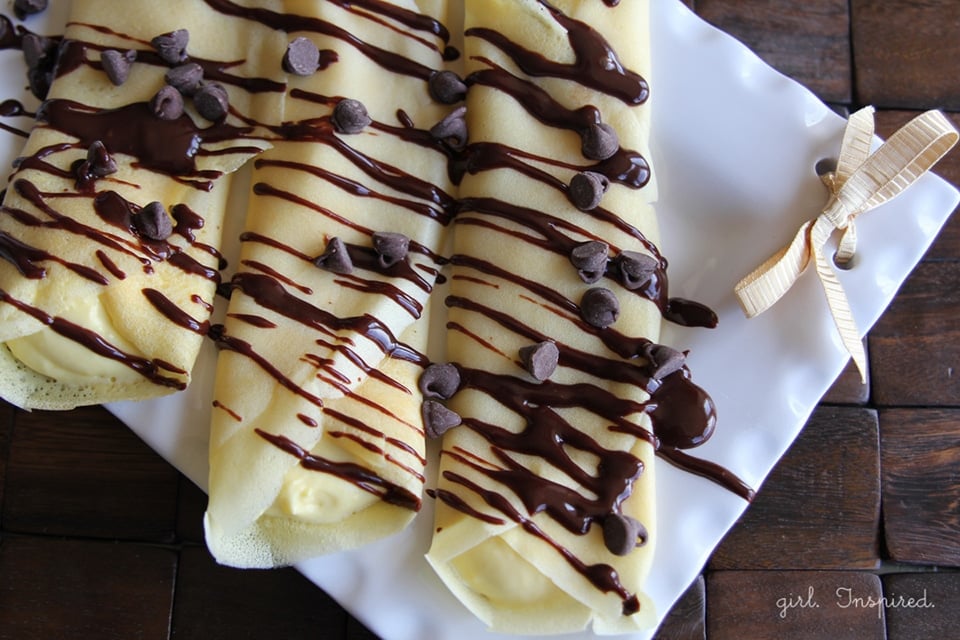 To make Boston Cream Pie Dessert Crêpes, you will need to cook up a batch of the original Breakfast Crepes (click here for the recipe). Fill with about ⅛ C. Pastry Cream and roll them up. I find it easiest to fill a pastry bag with the pastry cream and then just give each crepe a quick squirt down the middle and roll. Then, drizzle with chocolate sauce and serve.
Pastry Cream Filling
½ C. granulated sugar
¼ C. cornstarch
½ tsp. salt
1 ½ C. whole milk
4 egg yolks
1 tsp. vanilla extract
½ C. heavy whipping cream
Directions: Separate egg yolks in a small bowl and whisk gently. Set aside. In a saucepan over medium heat, whisk together sugar, cornstarch, salt, and milk. Stir and heat until it begins to thicken (about 5 minutes). Pour about ⅓ of the sugar mixture into the whisked egg yolks and stir. Then pour the entire egg yolk mixture back into the saucepan and continue cooking over medium heat for 1 more minute. Remove from heat, stir in vanilla, and transfer to a medium size bowl. Press a piece of plastic wrap down onto the top of the custard mixture and place in the refrigerator until it is completely cooled (1-2 hours). Whip ½ C. whipping cream in a bowl until soft peaks form. Use a spatula to gently fold the whipped cream into the cooled custard mixture.
Chocolate Sauce
1 C. chocolate chips
3 Tbs. butter
splash of cream or milk
Directions: Heat chocolate chips, butter, and milk in a saucepan over low-med. heat until melted and glossy. Immediately drizzle sauce over prepared and filled crepes. Reheat gently as needed to maintain a pourable thickness.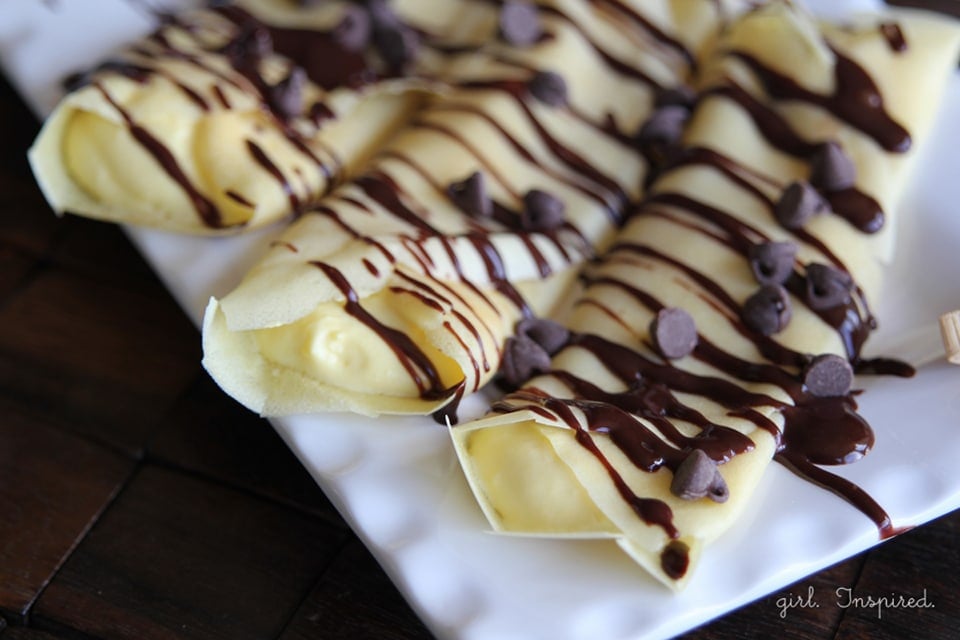 We make breakfast crepes a couple times a month, but I make these dessert crepes for special occasions only (or for blog posts, Sunday breakfast was a real treat!!). If you're looking for something especially decadent for bridal showers, anniversaries, or Valentine's Day, I think you'll love these custard filled chocolate treats!