The options and ideas for crafting with mason jars just get better and better, but my first love for mason jars remains – MAKING JAM!! I don't think a jar of homemade jam will ever go out of style! Making jam is on my must-do-every-summer bucket list. It's just not summer without a pile of fresh fruit and the rattling of jars on the stovetop! So today I'm sharing some super fast ideas to take your delicious jam to the next level with easy decorative jam jars that will be ready to pass out to loved ones when your pantry runneth over!
With the mason jar trends, we have seen all kinds of kits to transform your mason jars into soap pumps, lamps, drinking glasses, the works. I recently came across these adorable little kits called "Jar Jewelry" that contain metal lids that are printed with sweet messages. There are also lids with a chalkboard-look and a blank space to write in your label. I love the way these jar lids look so much more than the plain ones you typically use to seal up your jars!
I gave the lids a go when making a big batch of apricot pineapple jam this week and they worked great! I was able to process the jars with the decorative lids and they sealed up just as well as the regular kind. The decorative print didn't fade or chip under the boiling water either! If you'd rather use your regular metal lids, you can also just add one of the decorative ones on top of the sealed lid under the screw band at a later time.
I also love this little package of "Just for You" labels and baker's twine. They're perfect for adding a label and a gift tag all in one and a quick twine bow finishes off the jar making it ready for gift-giving!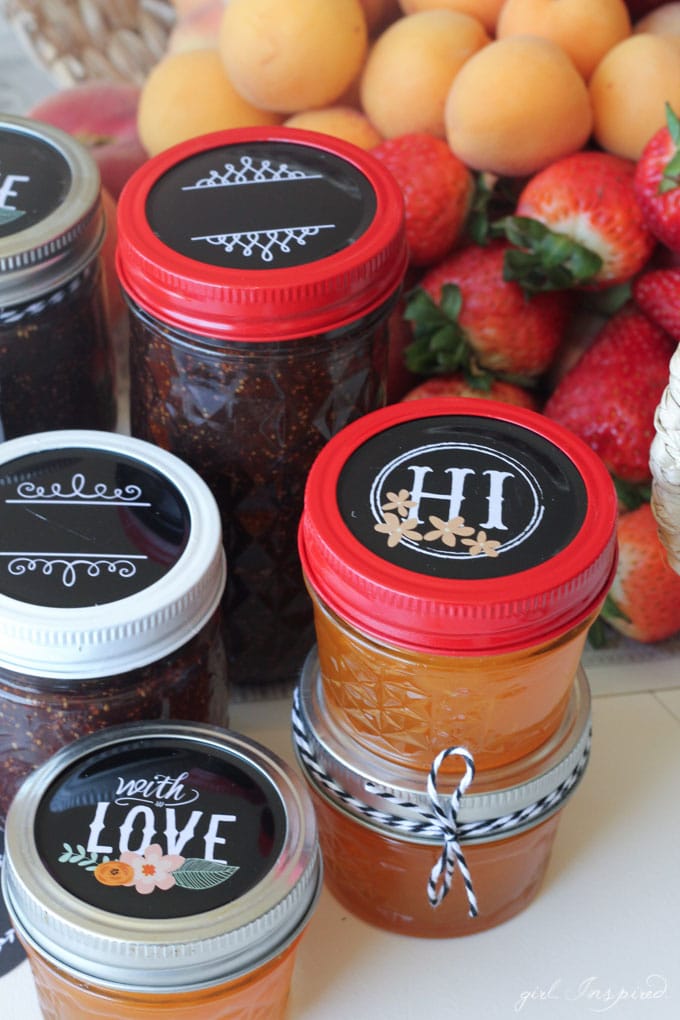 One more thing that you can do to transform your regular mason jars into spectacular gifts is to give the screw bands a pop of color with a quick coat of spray paint. This would also be an easy way to pull colors together for party favors or to coordinate with a holiday!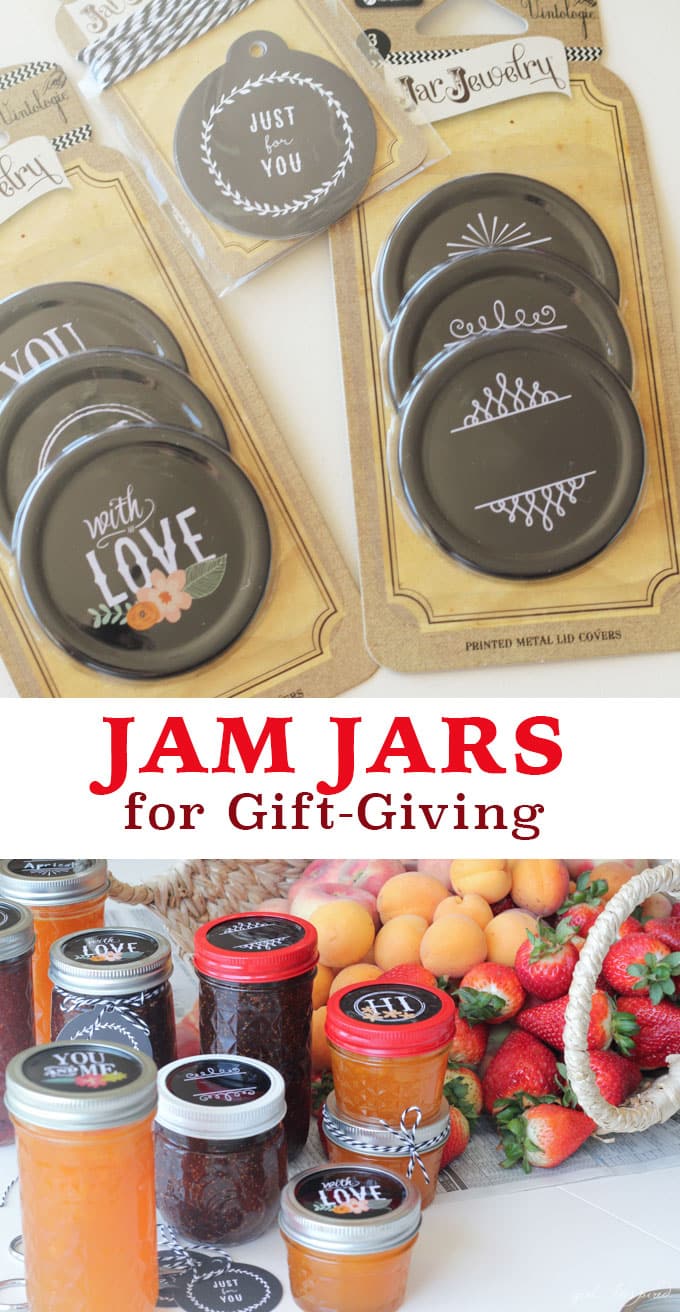 Do you love making jam, too? What is your favorite flavor? Do you like to experiment with new combinations? Last year, I made loads of Balsamic-Peppercorn Fig Jam. This time, I added almond extract to my apricot jam and it turned out SO good. What else do you like to gift in mason jars? Happy crafting!!