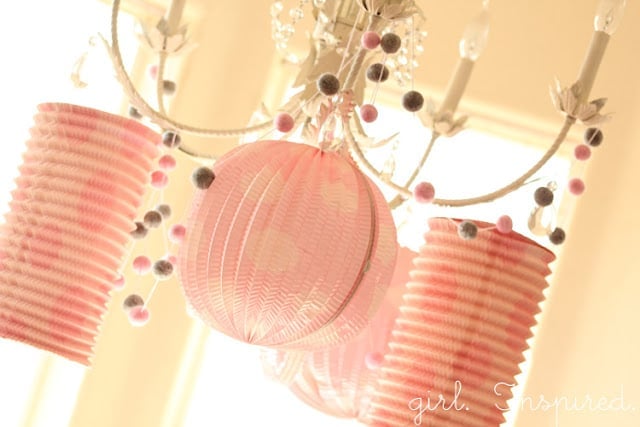 Ready for some slumber party pictures? I hope so because the pictures are plentiful!
This party was my favorite yet! Small (though definitely not quiet!) with a few good friends. Olivia's seventh birthday – I love this girl so much!
Graham and I got to soak up the celebration and the preparations were just as crafty and fun, but without all the stress. I finished most of the crafting in the weeks leading up to the party and spent the few days before converting my family room into the party place. I removed almost all of my regular mantle and family room decor, and I shopped around the house to redecorate with pink and grey girly decorations.
This was so much fun! We put two mattresses in the family room for the girls to all sleep on, along with a pile of blankets and pillows.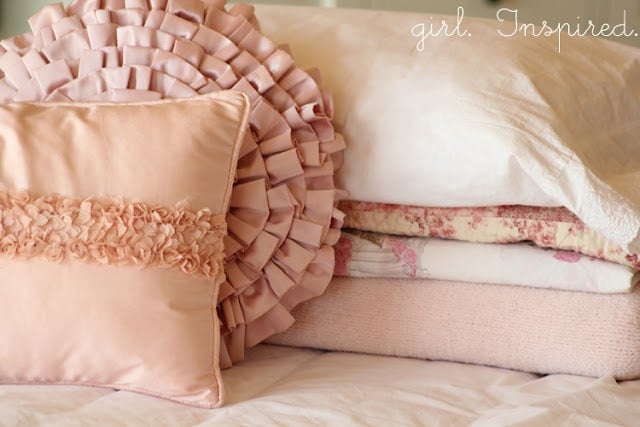 The girls helped themselves to popcorn and a candy/snack bar throughout the night. It was the perfect setup for a girly night of giggling, movie-watching, and sugar indulgence.
Breakfast was a BIG hit!!
For breakfast we served mini pancakes (pre-made a few days prior and frozen), donut hole fruit skewers (as seen on Pinterest), sausages, and whipped cream, mini-chocolate chips, and sprinkles for pancake toppings.
The girls went home with their own little dollies that they got to make. If you ever have a small, slumber party, this is THE activity for you! Every single one of them just ate it up – LOVED making their very own doll. It was awesome.
Okay – that's all I have to blab about for now, but if you haven't had enough, you can keep scrolling for more purdy pictures!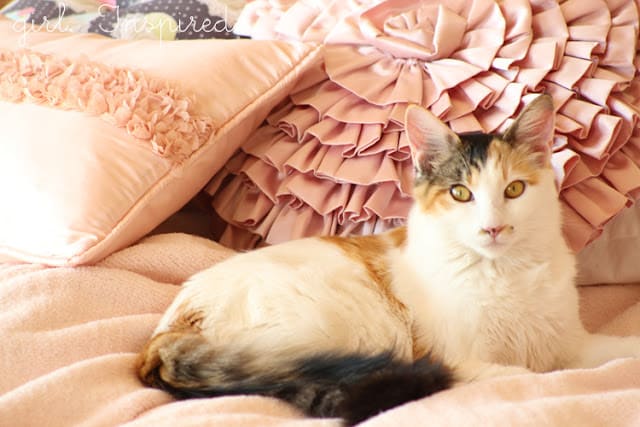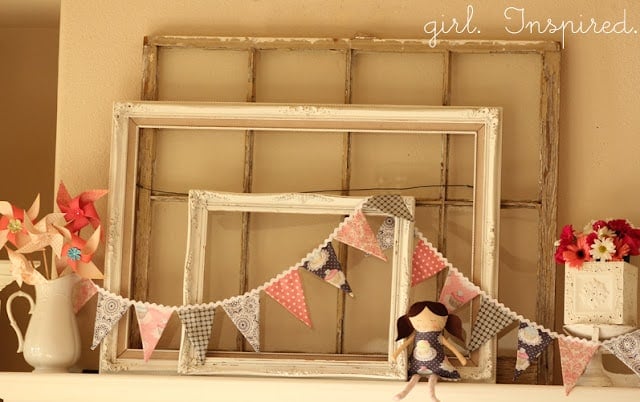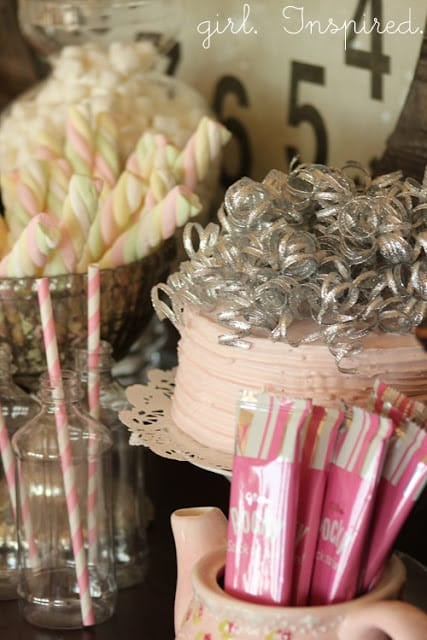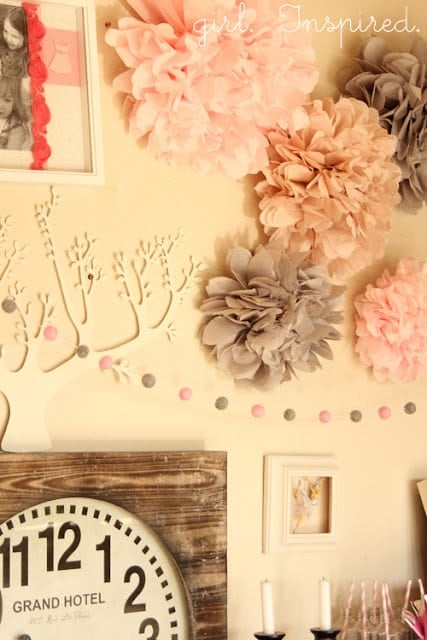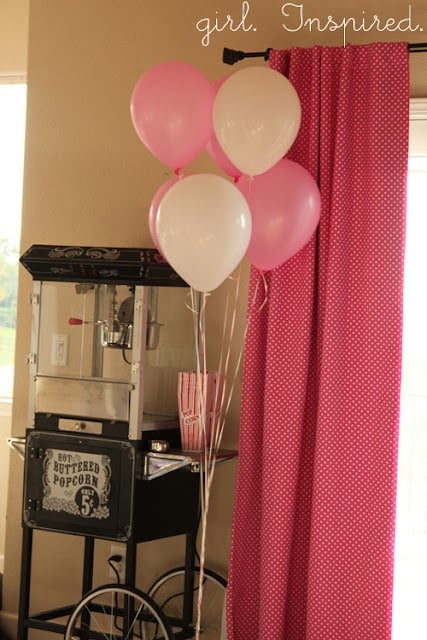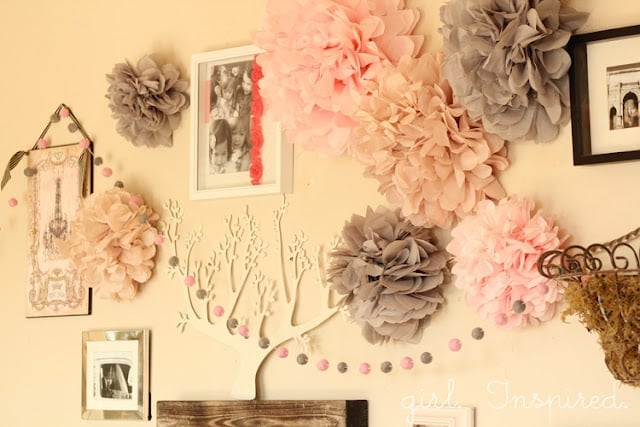 Thanks for hanging out!