So…I love a ruffle. It's not exactly breaking news. Ruffles are just – fun! In spiral form, they make a big impact. Pillows, umbrellas, fancy dress accents.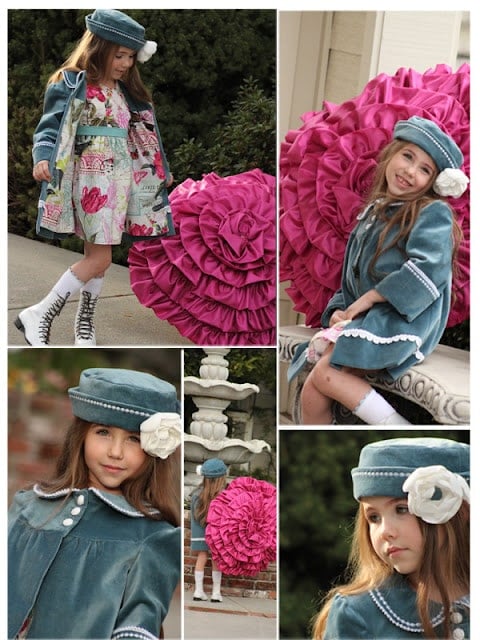 Here's the how-to:
Grab a good chunk of fabric and cut strips selvage to selvage twice the width (plus seam allowance) you want your ruffles. I cut 4 ½″ wide strips for the pink pillow, 8″ wide or so for the umbrella. I used about 9 strips (that's about a yard of fabric) for the pillow. It took yards to cover that umbrella.
Now, join the short ends of each strip one to the next to make one continuous strip. Press seams open, then press the full strip in half lengthwise.
If you have a fabric that frays easily, you may want to serge the open edges now.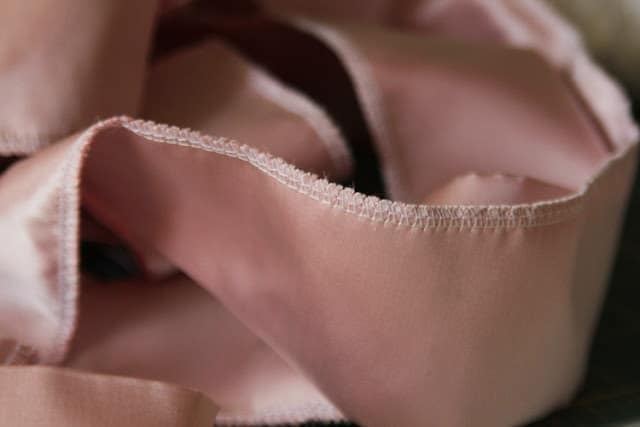 Now, send your strip through your ruffler foot and ruffle that strip up!
Now, you're going to make your spiral. Begin the spiral on the outer perimeter and work your way in. Depending on your project, you can pin and sew the ruffle or hot glue it.
And that's it! Have fun!