I am so excited for Fall to get here this year – we are closing in on my annual trip to Vermont to visit with some sewing friends and I couldn't be more thrilled that this year "sewing camp" is scheduled in what should be the throws of Autumn in New England! Bucket list trip, am I right???  So…having traveled to Vermont for the last two years and explored all over the state, I have a good idea of what to look for as I'm planning where to stay in Vermont this year.
It's hard to make a choice that doesn't include this view.  The first time I watched this sunset over Lake Champlain I was ready to pack my bags and move to Vermont.  The peaceful lake with the Adirondack Mountains of New York to the west and the Green Mountains of Vermont to the east to – it's absolutely stunning.  Sunrises don't disappoint either.  If you're traveling during the non-winter months, there are a plethora of vacation homes where you can stay right on the lake.
My first year in Vermont, I stayed at a small "camp" on Mallets Bay in the Colchester area.  So peaceful and serene, having a little vacation rental all to myself was absolutely amazing.  I sipped my coffee every morning on this darling covered porch staring out at the peaceful waters.  Bliss.
Of course, if you're wanting to take a tour of the covered bridges in Vermont, you may want to check out some areas that have a concentrated number of bridges or one that is particularly picturesque and choose a place to stay in that general area.  The pictured covered bridge above is in the absolutely charming town of Woodstock, Vermont.
Woodstock is a photographer's dream with the most charming central town street – cute shops, houses, and inns like this gem, the Woodstock Inn & Resort.  This town is also close to some beautiful country roads chock full of picturesque barns and estates for all your drooling dreams!
Antiquing options are everywhere in Vermont!
If you want to aim for some really gorgeous hiking, the Quechee Gorge area has state parks and is just beautiful!
And finally, circling back to north-western area of Vermont, the town of St. Albans is quaint and bustling.  You can find a room in an AirB&B or in one of the hotels close to shops and dining. Such a cute town!  I highly recommend the mussels from The Old Foundry on Federal Street!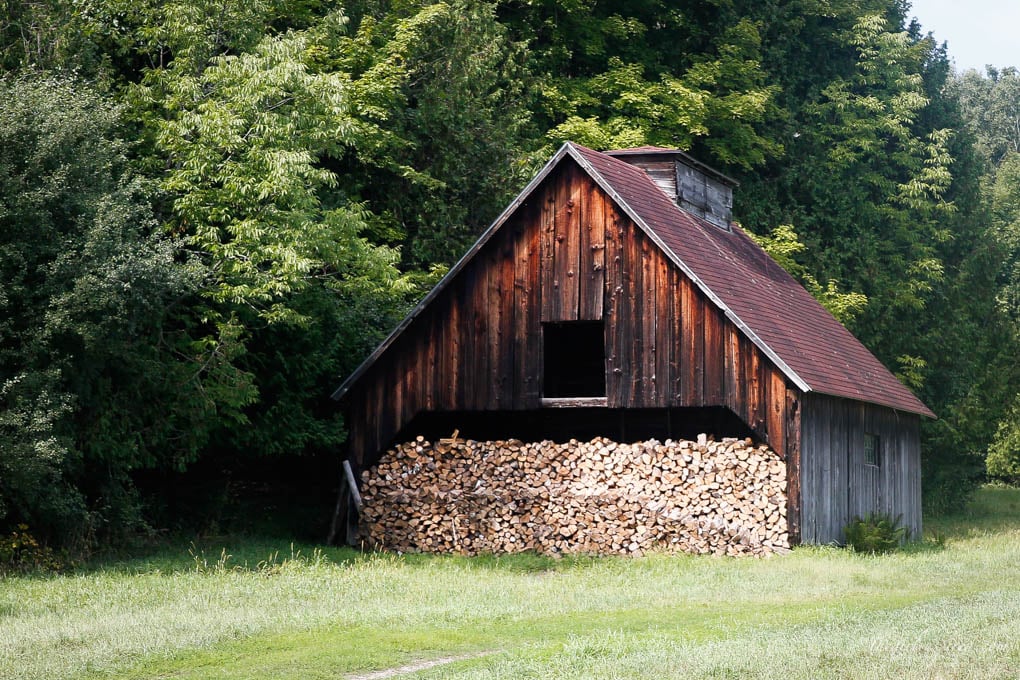 Alrighty, I hope you're feeling inspired to visit this gorgeous state.  From what I've seen, I don't think you can go wrong no matter where you choose to stay in Vermont. I can't wait to explore my favorite areas when they're draped in fall color! I'll update you when I return!