This is one of our favorite treats as of late – vanilla chocolate chip meringues. They are so simple to make! In fact, it's my husband that has been baking these up! Ever since I made him those
meringue mushroom cupcakes
for his birthday, he's been a fan! Meringues are made from egg whites and sugar – they are light and airy and just a little sweet. They're delicious with chocolate, too.
Here's how to make them: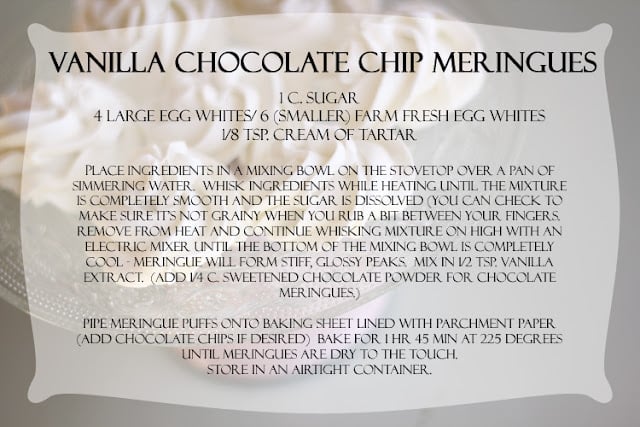 After you've whisked up your meringue into stiff peaks, it will look like this.
You can drop the meringues onto a baking sheet with a spoon or make them pretty by piping them.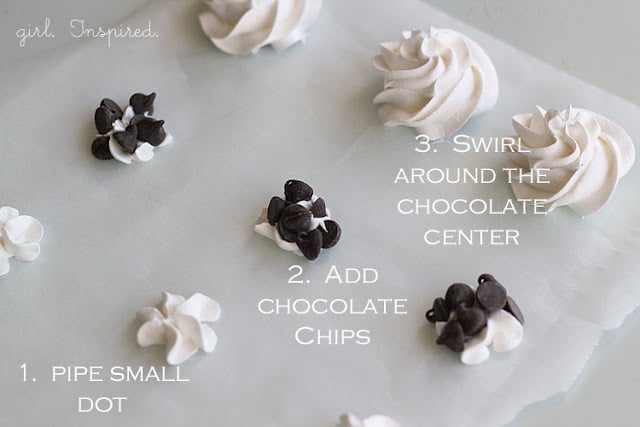 If you're piping the meringues, you can make chocolate centers as shown in the picture above. My husband just likes to whisk the chocolate chips right into the meringue and drop the cookies from a spoon onto the baking sheet. The meringue will hold its exact shape when it bakes, which makes these swirls fun!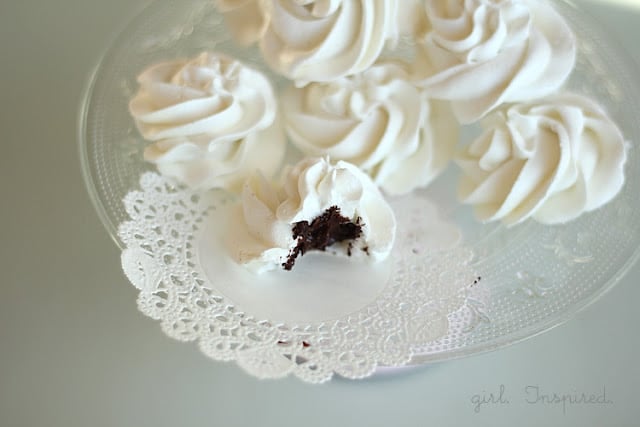 I tried a few other versions, too. Peppermint extract + chocolate chips = too pepperminty, not my fave. A little lemon juice and lemon rind on top = not quite the right texture, but tasty! Sweet chocolate powder + chocolate chips = great!