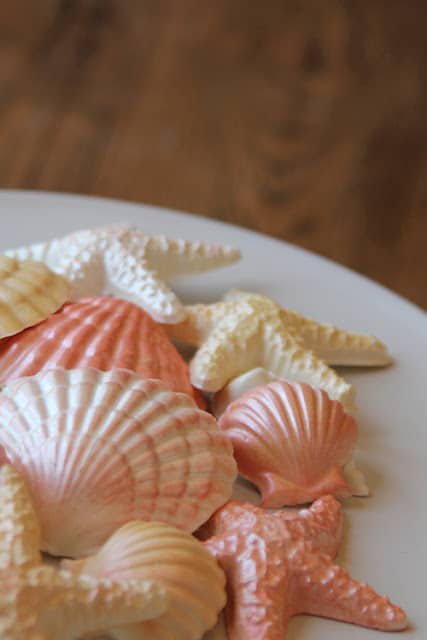 I promise that I'm working diligently to prepare for an upcoming
mermaid birthday party
; I just don't have a whole lot of finished product to show here yet!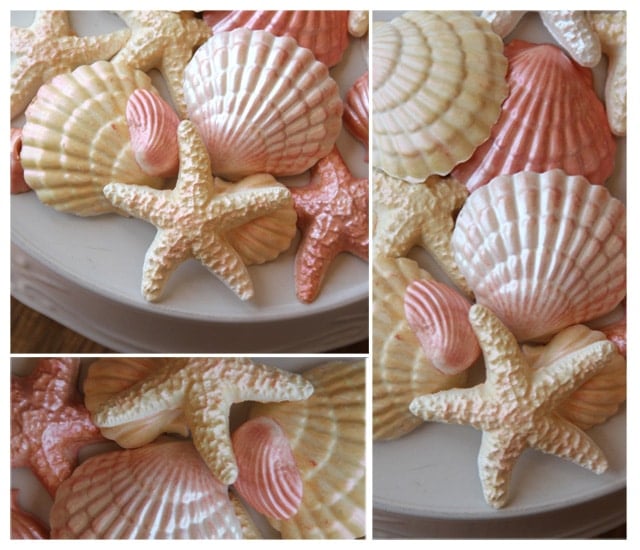 I do have these beautiful molded candy seashells, though. Aren't they lovely? I used plastic molding trays purchased from Sugarcraft and super white candy melts. Once the candies were molded and popped out of the trays, I dry-brushed them with a few shades of dusting powder. Specifically, I used Luster Dust in Salmon and Georgia Peach and Pearl Dust in Super Pearl. Dusting powders were also purchased from Sugarcraft.
I can't wait to see how the finished product turns out when I use these for the birthday party, but I can't tell you just yet what my plans are – you know, in case it doesn't all pan out. They sure are pretty, though. I'm such a sucker for some shimmer.