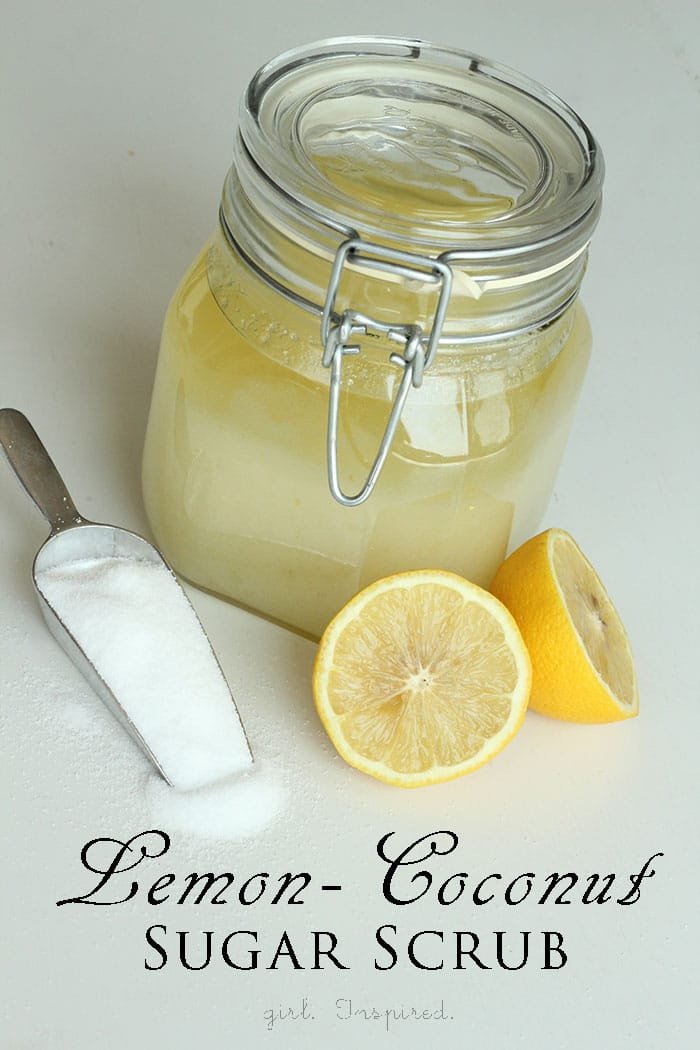 One of the highlights of the spa day that Olivia and I shared was making this ultra moisturizing lemon coconut sugar scrub! Do you use coconut oil? I hadn't really ever given it much thought until a couple years ago when I was so sick and had to completely overhaul my entire diet. At that time, I started reading all kinds of literature that discussed the significant health and beauty benefits of the coconut, in general, and I started cooking more frequently with coconut oil. Did you know it's even considered a Super Food? Not only is it uber healthy, it's also a miracle beauty product. Last year, I used coconut oil in some variations of my DIY Lip Gloss. And in today's example, it is one of just a few readily available ingredients used to make a scrub that will leave your skin silky smooth and smelling delicious.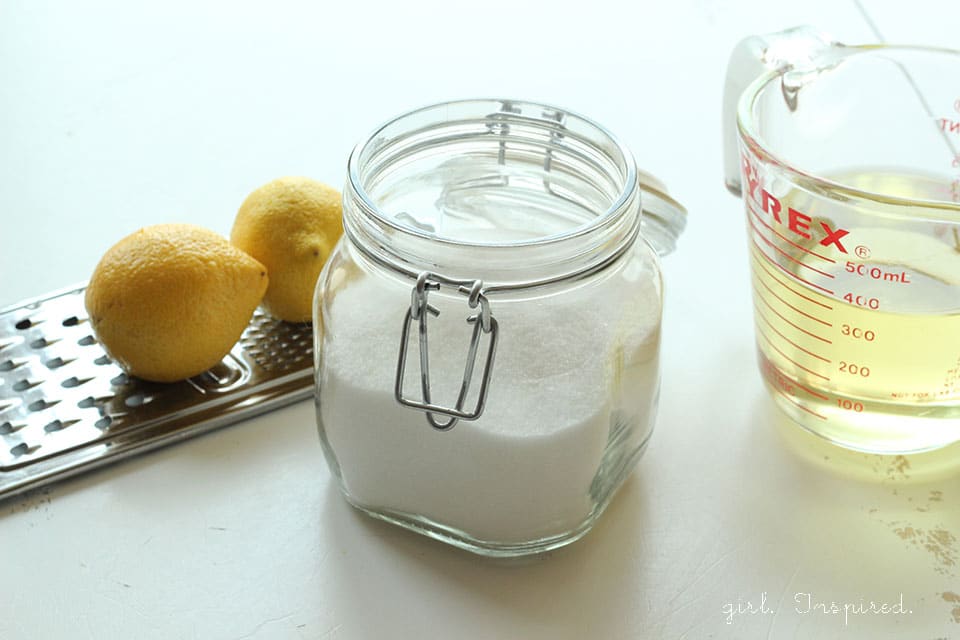 Making your own sugar scrub is the easiest thing – I can't believe I used to pay the big bucks for fancy store-bought sugar scrubs. Basically, you will mix equal parts coconut oil (melt in the microwave if it's not in liquid form) and granulated sugar. And then add your desired scent – we used lemon.
Lemon Coconut Sugar Scrub
2 Cups coconut oil
2 Cups granulated sugar
zest of 2 lemons
juice of 3 lemons
First, I grated a couple lemons and added the zest to a jar of granulated sugar (about 2 cups) while Olivia squeezed in the juice of three or so small lemons. She stirred it together, then poured in the coconut oil. Mix the contents of the jar thoroughly and that's all there is to it! I keep this sitting next to my kitchen sink for freshening up and feeling fancy after washing the dishes! You might think that the coconut oil would leave your skin greasy, but it totally doesn't!