Just as soon as school starts up, so too does the continual stream of paperwork. I have a system of sorting through the backpacks and filing away any papers that I want to keep. I label papers with the child's name and date and stack them in a drawer in my desk. By the end of each school year, the stack is ready to sort again and put away for keepsaking. I also love seeing my children's work on display. A couple years ago, I put together a Kids Art Display Board and it continues to be my favorite method for incorporating a rotating stream of art/school work into my home decor. I rotate all kinds of projects and the girls enjoy seeing their work displayed in our main living area.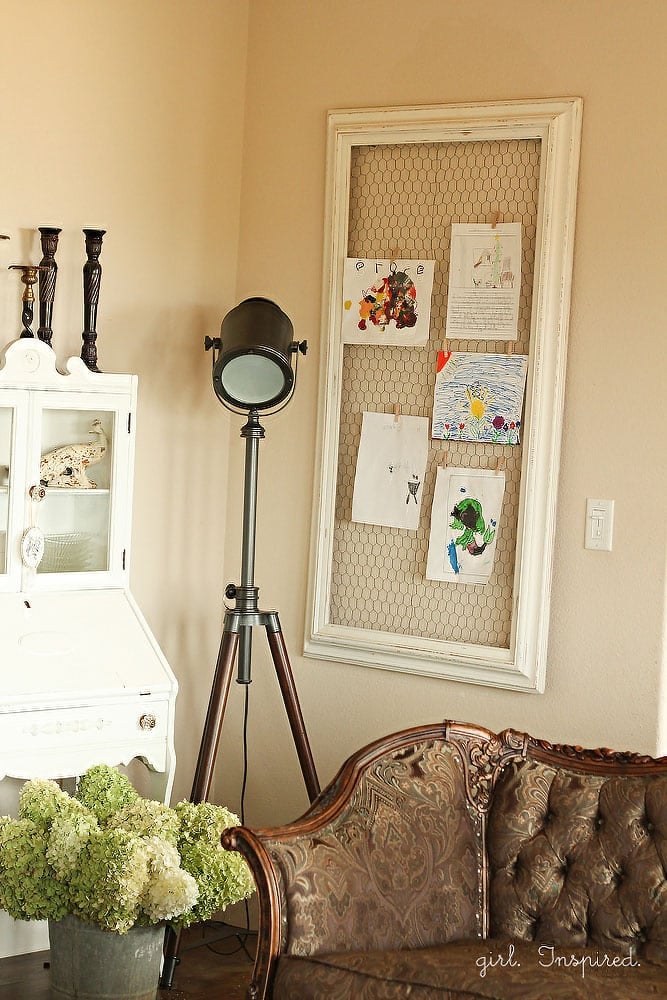 Making this display board doesn't take long. Remove the glass, backing, and picture from a thrifted frame or artwork you're no longer using.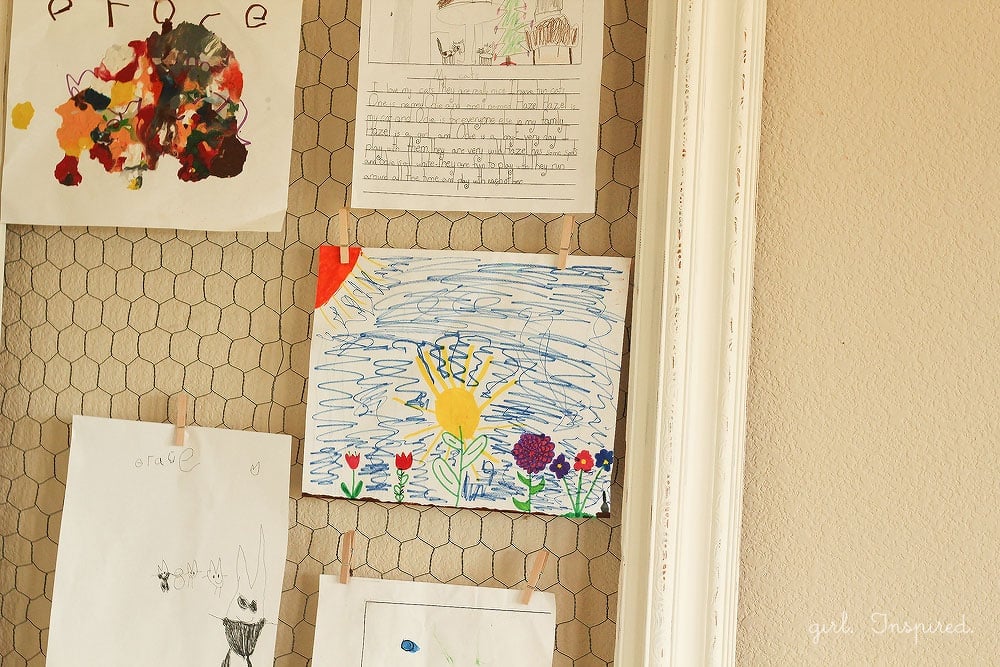 The frame can be sanded slightly and then painted to match your decor. I painted my frame in a white satin and then, once it was dry, sanded it down with a fine grit sandpaper along the decorative edges and carvings for a more vintage look.
From the backside, stretch a piece of chicken wire, starting in the center of one side. Use a staple gun to secure the chicken wire onto the frame. Staple your way out to each corner and continue until the chicken wire stretches taut across the full frame.
The frame hangs easily by hooking it over two screws (be sure to take the weight of the frame into consideration when determining hanging method – my frame was quite lightweight).
Use clothespins to easily clip artwork onto the chicken wire.
And there it is! It's also nice because the schools typically correlate art projects with upcoming holidays, so my art display board is always festive.