The Halloween decorations have been taken down and stored for next year…except the sticky eyeballs that seem to be permanently affixed to my foyer ceiling from one very exciting hour of eyeball throwing by the children. thanks kids. Regardless of that eyesore (haha!), I'm cozying up the house for the colder weather and beginning to think about Thanksgiving. I spent a little time last week making a stack of dinner napkins. Today I'm going to show you how to sew dinner napkins that require simple folding and pressing to create neatly mitered corners before stitching around the perimeter of the napkin. I think this technique makes them a simple, straightforward sewing project, easy for anyone.
Step 1: Prewash your fabric and iron it well. Cut the fabric into 18″ squares (or larger). On the wrong side of the fabric, make a mark with a disappearing fabric marker in each corner where 1″ up and 1″ out intersects. You can also draw a light diagonal line from the corner up through the circle mark – this will help you to see where the folded fabric will meet to form the mitered corner (see step 5)
Step 2: Fold each corner up to meet the circle mark you made in Step 1.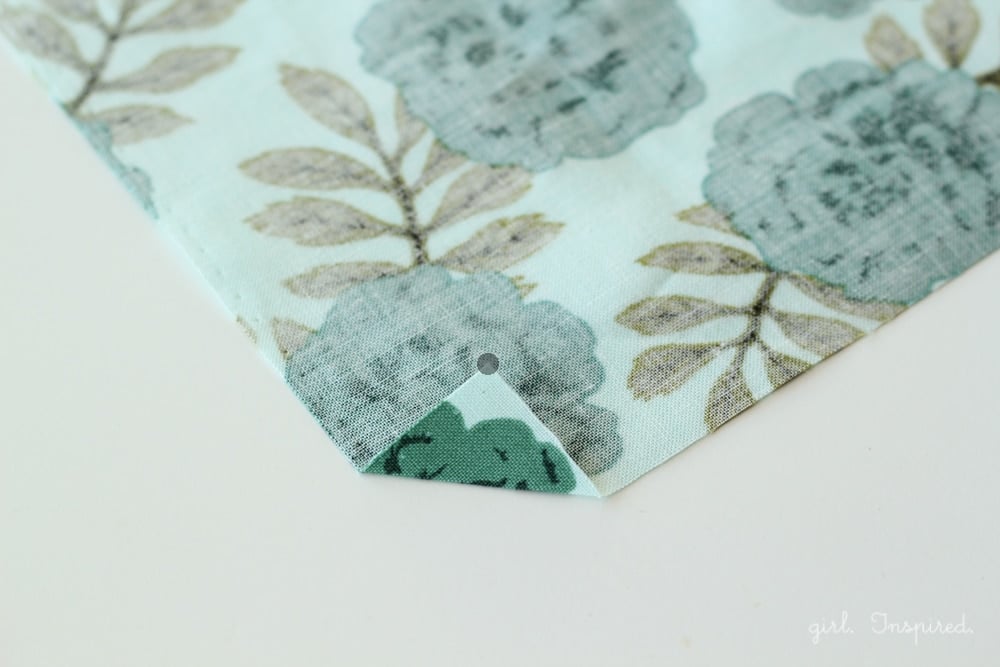 Step 3: Fold each corner again, bringing the first fold line up to meet the circle mark.
Step 4: Fold and press up each edge about ½″. Repeat for all for sides of the napkin.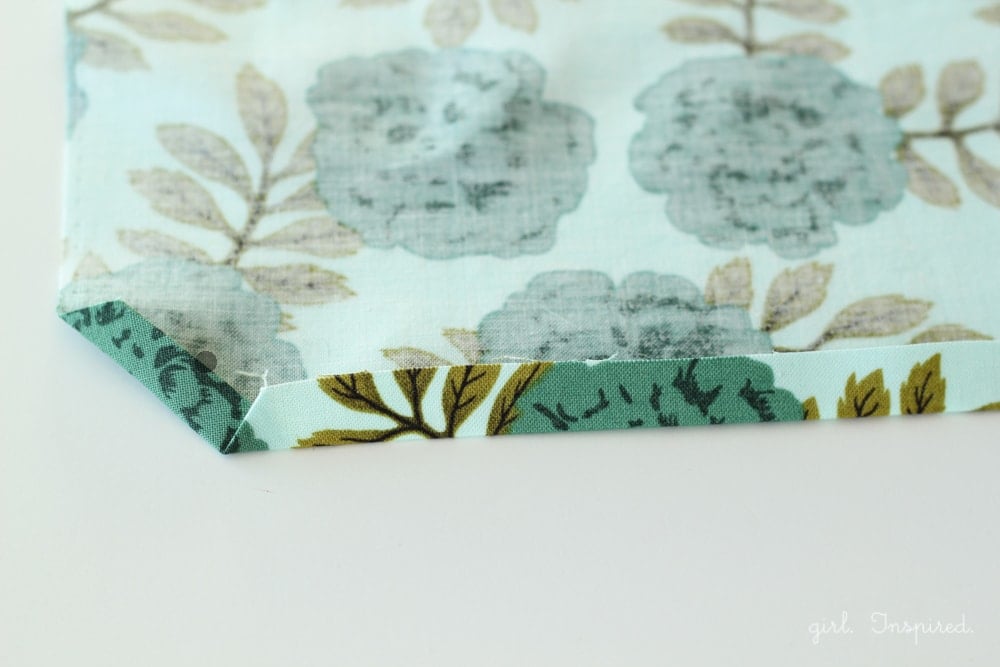 Step 5: Fold and press each edge up another ½″ so that the corner lines up at a diagonal with the line you drew in Step 1.
Adjust the sides and press well so that the corners align with one another. Pin the edges in place if you wish.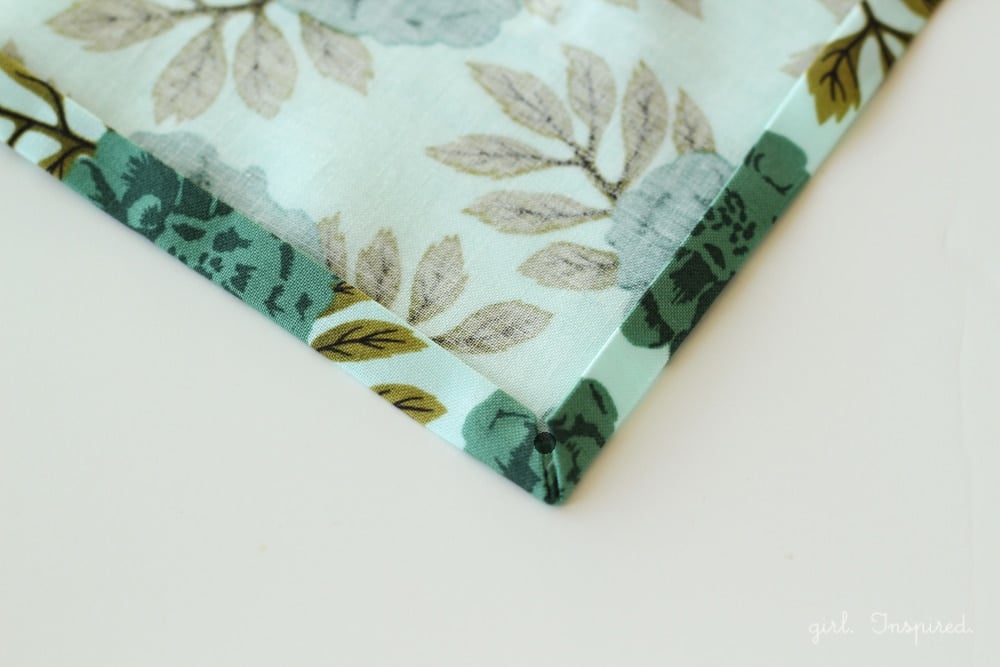 Step 6: Working on the right side of the napkin, place the napkin in the sewing machine and topstitch ¼″ from the edge of the napkin all the way around. Begin stitching ¼″ from the first corner and stop stitching ¼″ before you reach the other edge. Leaving the needle in the napkin, lift the presser foot and rotate the napkin. Continue stitching until you reach ¼″ from the next corner and so on. This will result in a neat square of stitching, all ¼″ from the outer edge of the napkin.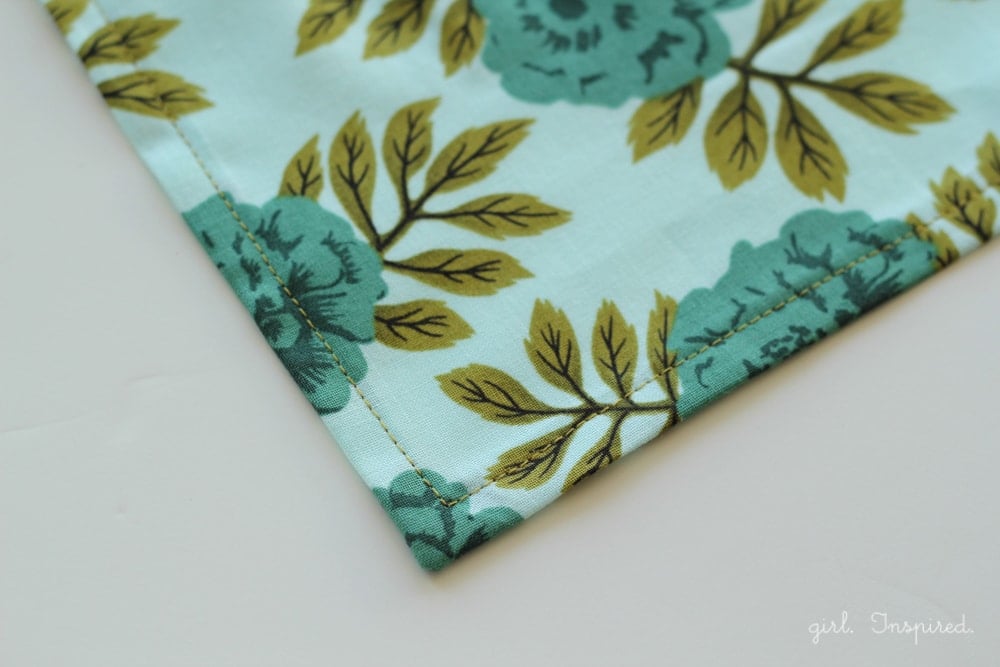 That's all there is to it. Now you know how to sew dinner napkins! Once you get the hang of the folding, you should be able to make a stack of custom cloth napkins in no time. I used some autumn colored quilting cotton from Jo-Ann for my napkins.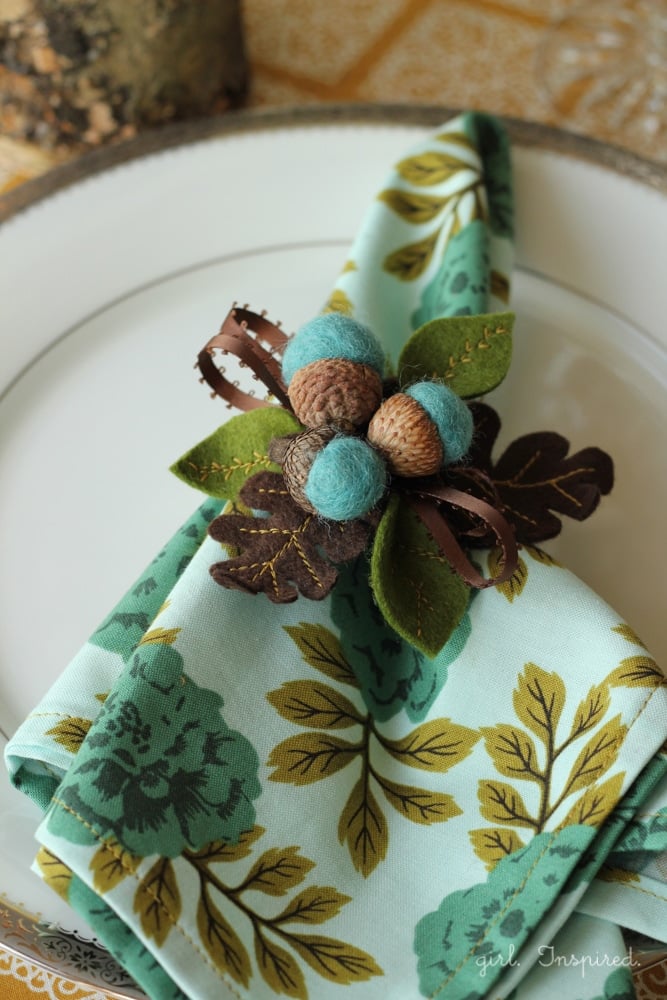 I've also shared how to make these beautiful autumn acorn napkin rings, so be sure to check them out! So fun, huh?