The bunny cupcakes in the Silk and Chocolate Easter Collection are classy and simple. The white fondant toppers are made using a mold and a fluted circle cutter. I snagged a Springerle replica mold from another of my favorite baking supply stores,
Fancy Flours
. The mold had been on my want list for at least a couple years, since I saw it used in "Martha Stewart's Cupcakes." I keep hoping to stumble on a dusty box of vintage wood molds when I'm out thrifting, but no such luck yet!!
Anyhow, you can mold and cut out your cupcake toppers in a snap. I used pre-made white fondant for this batch of cupcakes – I like the Satin Ice brand; you can also make your own fondant from marshmallows and powdered sugar (a quick online search will yield plenty of recipes.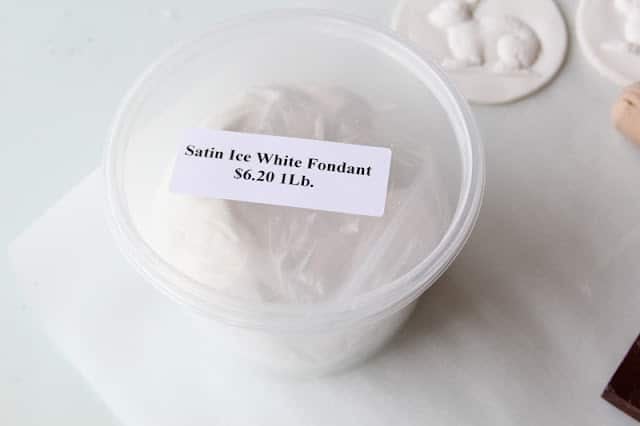 Take a little ball of fondant and roll it out to your preferred thickness – shoot for ⅛ inch. Use cornstarch to prevent sticking, not powdered sugar! Be sure that you also dust the mold with cornstarch and tap out any excess.
Gently lift the rolled fondant and press it into the mold. Press your finger around the entire molding area. If the fondant tears, try rolling a thicker piece or pressing more gently.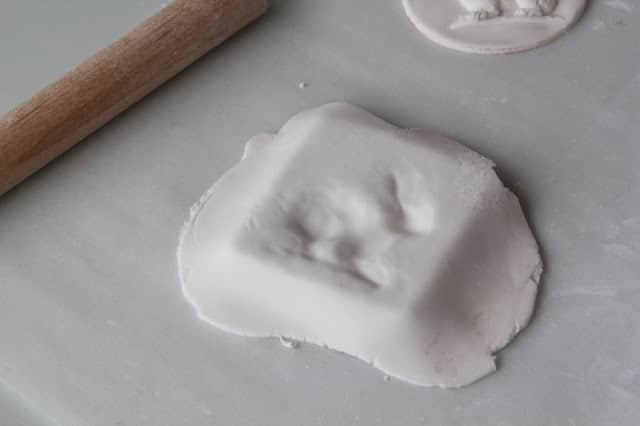 Flip it out and smooth any unwanted lines with your finger. Center your fluted circle cutter over the bunny; cut. Set aside. Repeat!
When your cupcakes are completely cooled, top them with a dollop of your preferred icing and set the fondant circle on top. That'll do it!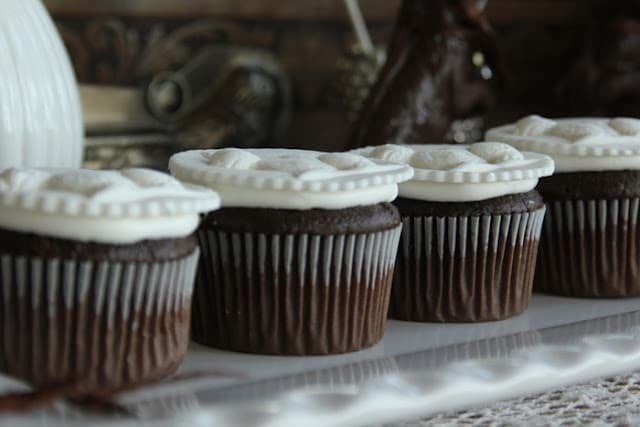 You can make the fondant toppers ahead of time and leave them to dry on waxed paper. You can also add gel food coloring to tint the fondant.