I'm thrilled to have made it through to this next round of Project Run and Play: Sewing Through the Decades. The voting has been so close and all of the designs are so great, I'm just honored to be part of the pack still! If you haven't already, you must head over and
VOTE
for your favorite look this week!
True story here: When I was pregnant with Olivia and went in for my ultrasound to find out if she was a girl or boy, Cyndi Lauper was singing "Girls Just Want to Have Fun" on the radio as the ultrasound tech told us we were going to have a girl. It was so perfect. Then…..at the end of my pregnancy, when Olivia wasn't moving around so much in her cramped quarters, I would try everything to get her to move, and the ONLY thing that got her moving was when I put on my Cyndi Lauper cassette tape. Crazy, right? It's no wonder that this girl loves patterns and bright colors, LOVES big hair, and totally rocks her outfit for this week's challenge!
Clearly, I HAD to do an 80s inspired look. Introducing: Olivia's Totally 80s Rocker Girl Outfit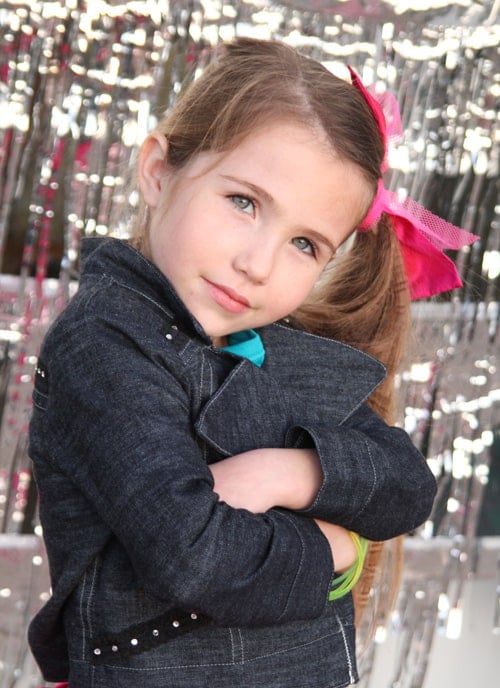 Fashion in the 80s was SO. MUCH. FUN. and I jumped on the opportunity to revisit my youth. Layers of color, big hair, the BEST movies, the music – what's not to love about the 80s? I wanted to put together a look inspired by pop culture and memorable fashion trends of the 80s, but also something that could be worn today. I think the end result is TOTALLY cool!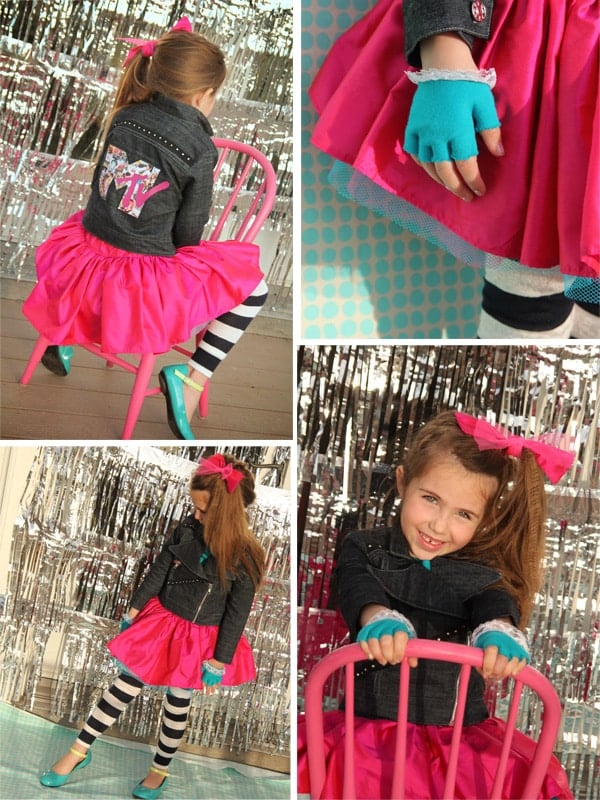 You can read all the details on this outfit over at Project Run and Play. But I want to highlight just a few things here. For this look, I made knit leggings and a knit tshirt, a super fun skirt, fingerless gloves, and the most awesome rocker jacket ever! All of our designs have to be sewn without patterns and it has been challenging and a great boost for my self-confidence.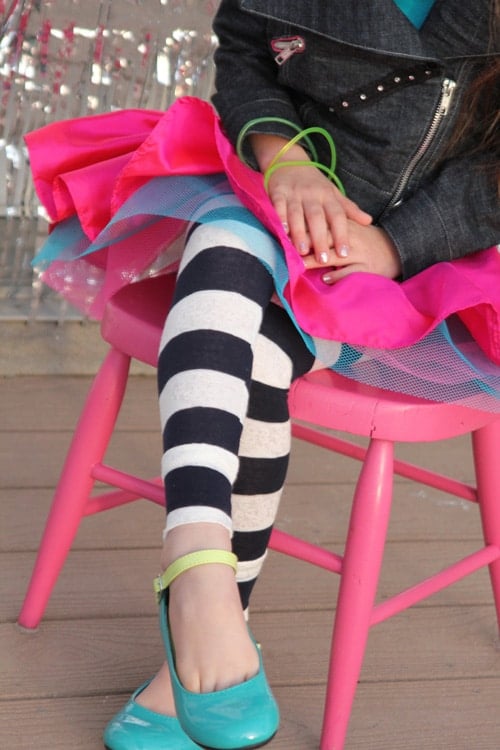 I didn't have the space to show a picture of the skirt layers over at Project Run and Play, but I described that the skirt has a top layer of straight up 80s pink, two layers of tulle netting, and built-in knit shorts – here's a picture for you:
Perfect for playful girls, right?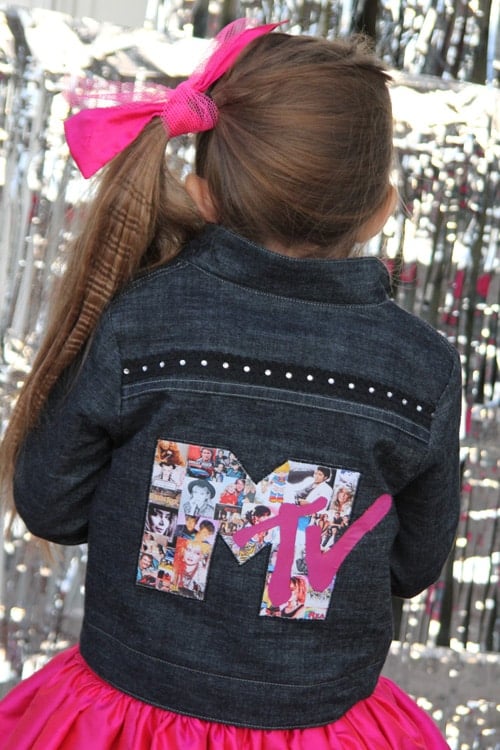 You can also read more about the jacket over at Project Run and Play, but I have to tell you how excited I was when this came together. Making a pattern for a jacket was not an easy feat, and then to make it with an asymmetrical zipper with perfectly folding flaps – whoo! that took a LOT of brain power. All of the details on this jacket took careful planning, but the overall finished product is just perfect. I had the best time searching for pictures of 80s icons. I included television shows and movies that I loved as a kid – looking at the MTV mosaic on Liv's jacket just makes me smile! Do you see any of YOUR 80s favorites?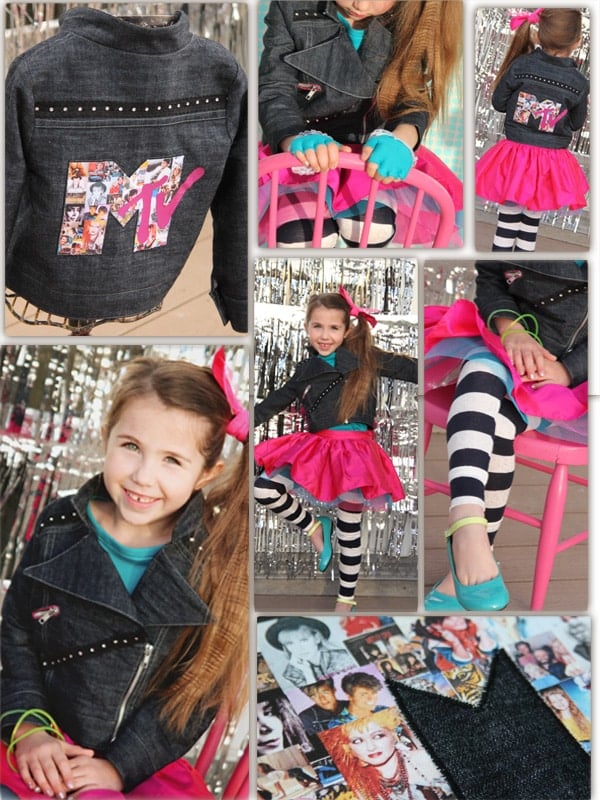 Thanks for stopping in! And please, please, please, head over to
Project Run and Play
and
VOTE
! I appreciate your support and your comments SO much!