Rolled flowers have been all over the fashion place for several years. They are fun to make and require very little fabric or skill. When grouping them together with coordinating trims, they make a fabulous brooch. Any lightweight fabric will work great for the rolled flowers; I think silk looks especially beautiful.
You will need: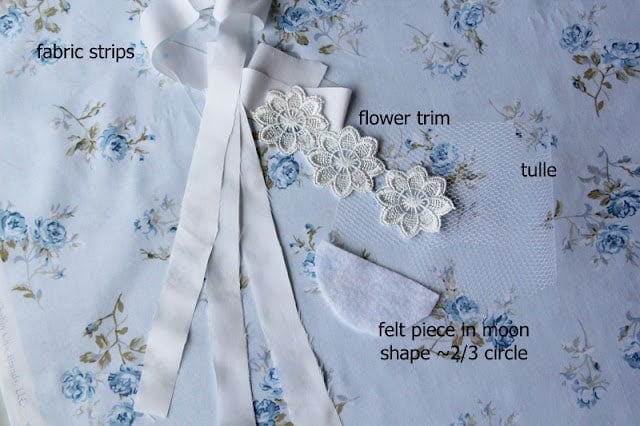 ½″ wide strips of fabric in varying lengths (2 – 14″ long strips, 1 – 38″ long strip)
flower trim – 2-3 pieces
tulle – small piece
felt for backing
brooch pin
hot glue gun and glue sticks
First, we will make the rolled flowers:
When you reach the end of the fabric strip, just twist and tuck it to the back of the flower, gluing the end down on the back. Next:
I would recommend a long bar pin for a brooch this size. It will help the brooch stay closer to the dress. I didn't have one on hand, so I used what I had!
And that's it!! Easy, right?