Okay! This is the last of the Tea Party details and I'm getting anxious to show you some of the new things I've been working on, but since I know you want to make some of these hats just. for. fun., I'm sharing some close-ups and a little photo step-by-step. The supplies I used included: felt, tulle, pearls, feathers, silk flowers, flower ribbon, plain headbands, and some pieces off a feather boa. Basically, I just started with a piece of tulle and tied or fluffed it into something "big." Then, holding it in my hand, I started grouping some flowers and/or feathers around it. When I thought I had a grouping I liked, I hot glued it into place on a small square of felt. Wearing the headband and looking in the mirror, I held the glued arrangement up and figured out the correct positioning on the headband. Then I ran back to the glue gun and glued it right in place onto the headband, covering the back with another piece of felt.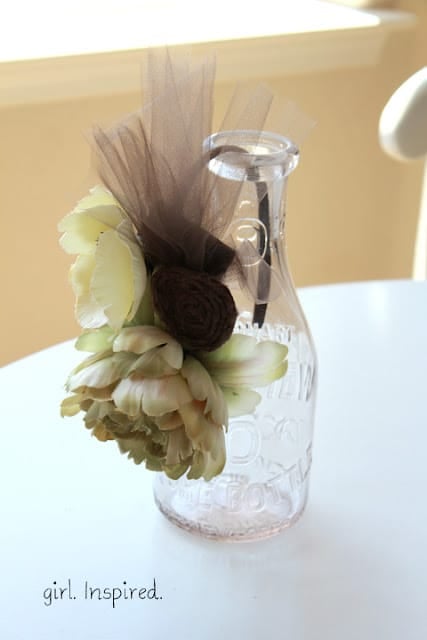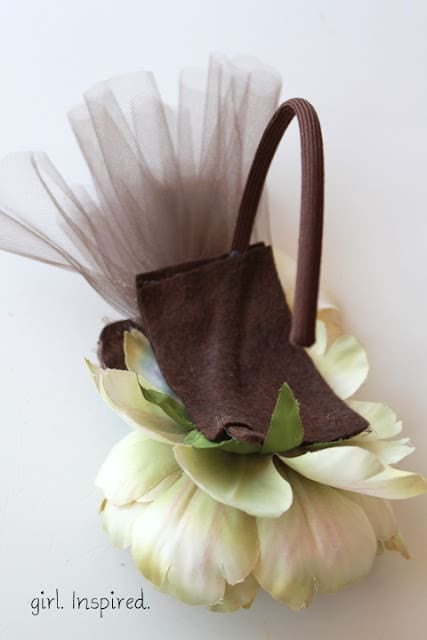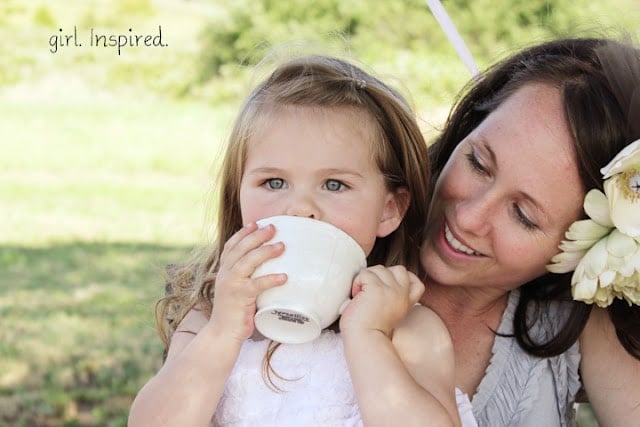 For Addie's hat, I glued strips of flower ribbon onto a circle of felt, then glued elastic to the bottom, with the ends meeting in the center of the felt circle bottom, and then covered the elastic ends with a backing of felt. I knew she would never keep a headband on her head, and this method worked out perfectly.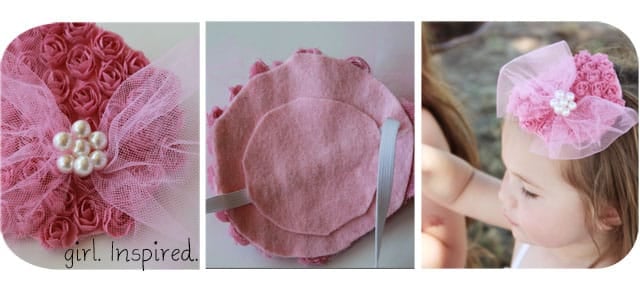 Here's a closer look at some of the other hats we wore: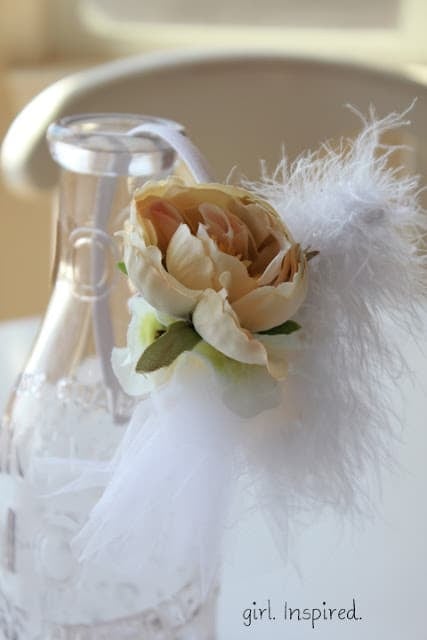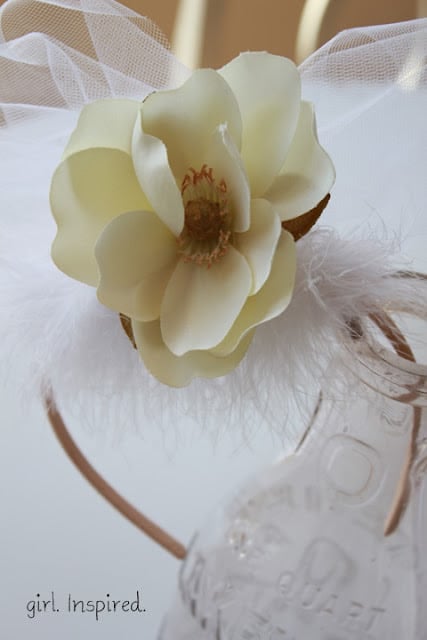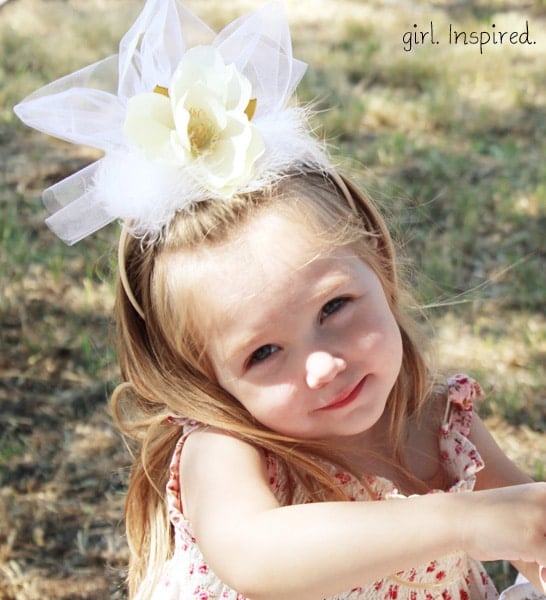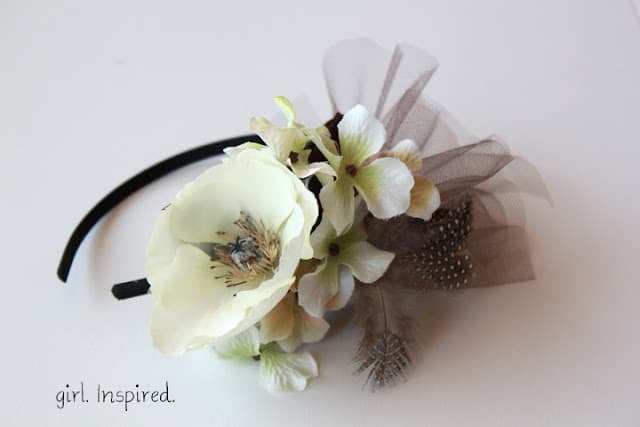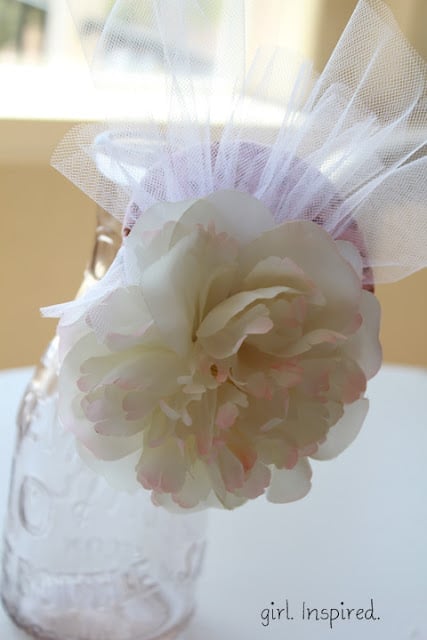 I wanted to show you how easy it was to make the tulle bow on the top of Addie's hat. Can you follow the pictures? It's just felt, a tulle bow, and some pearls.
So…do you need anymore convincing to go make some hats? It can be a tad bit addicting. Don't you need another craft project? No? How about a photo shoot prop? Because this picture right here, that I'm about to post (again), just makes it SO worthwhile that I made these hats. I'm totally framing this one….and I bet you can get a framer, too.