Do you do the felting thing?
I have seen some pretty amazing things that have been felted, but a new hobby is not really what I'm looking for. Rolling wool roving into balls, though? That I can handle. This is a fun project for the evening in front of the television. Ready for the instructions? It couldn't be easier!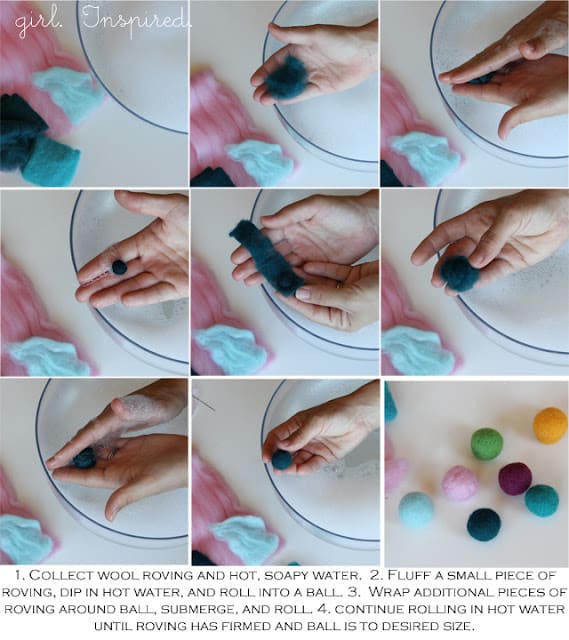 And then you have a whole pile of pretty balls!
Now…what to do with them? Make a garland?
Fill a canister? Drape a bookcase?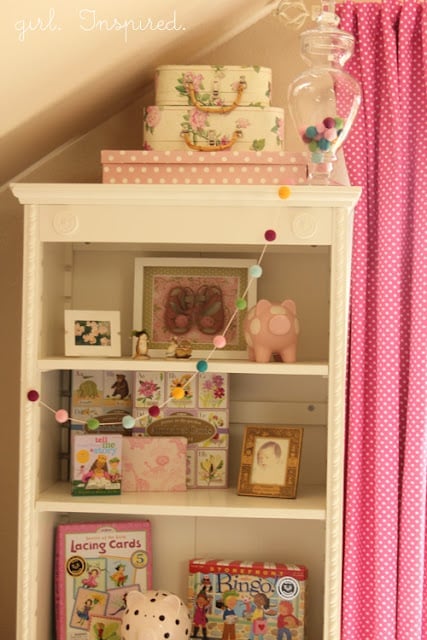 Make caterpillars?
Blow a couple hours engaging the caterpillars in a photo shoot?
The options are endless. Have fun!