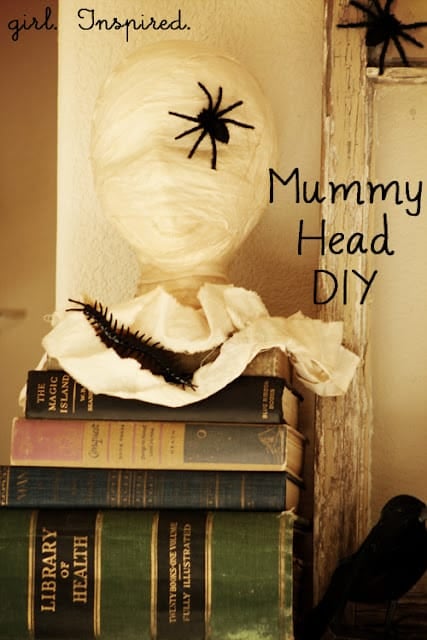 If you visited me over at
Katie Did It
yesterday, you learned that I am feverishly working on Halloween decor for a big school fundraising event coming up in a few weeks. Inspired by Martha Stewart's Head Waiter Trays, I thought that DIY mummy heads would be a great, inexpensive craft to use as centerpieces for the adult dinner event. They look awesome atop a stack of old books, on a serving tray with drinks, or sitting on a shelf. The girls have helped me to make a few of these already and Grace has declared that she would like to take up mummy head making as a permanent career path.
Ready to make a few?
You will need:
styrofoam head (find locally at a beauty supply store for around $4-5 each or on amazon)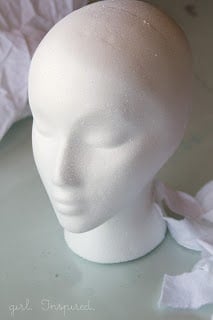 muslin or other lightweight fabric
coffee
glue or Mod Podge
To prepare your fabric, cut small starting slits every 1-1.5″ apart along the selvage edge of your fabric. Tear into strips by hand. The fabric tears easily and leaves just the slightest unraveled edge, giving you a perfect texture for those mummified heads!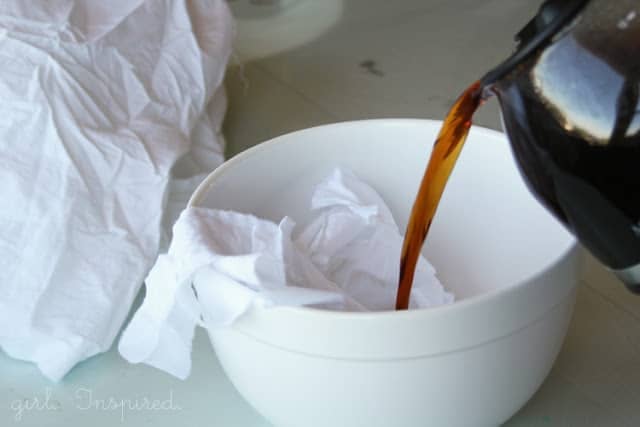 Next, place a pile of fabric strips into a bowl and drench in coffee. Let them soak for a few minutes, ring them out and set aside. No need to allow them to dry.
Place the styrofoam head on a covered work surface. I gave my heads a quick coat of antique white spray paint so any thin spots in the fabric wouldn't show a bright white through. This probably isn't necessary, but if you have some paint lying around, it couldn't hurt!
Now, make a solution of white glue or Mod Podge and water in a large bowl. No exact measurements here. I probably used ¼ cup Mod Podge and 1 ½ cups of water. Mix well. Dip your fabric strip into the glue solution, wipe the excess off by running the strip through your fingers, then drape the strip across the styrofoam head.
Repeat using altered directions for the strips until you have completely covered the styrofoam head to your liking. I ran my finger along the edges of the strips when everything was in place to lift some of the frayed edges just slightly. Set the mummy head out to dry on wax paper. This took just a few hours in the hot, afternoon sun. Add spiders or other creepy crawlies if you like and stage your mummy head for a fun, slightly spooky decoration.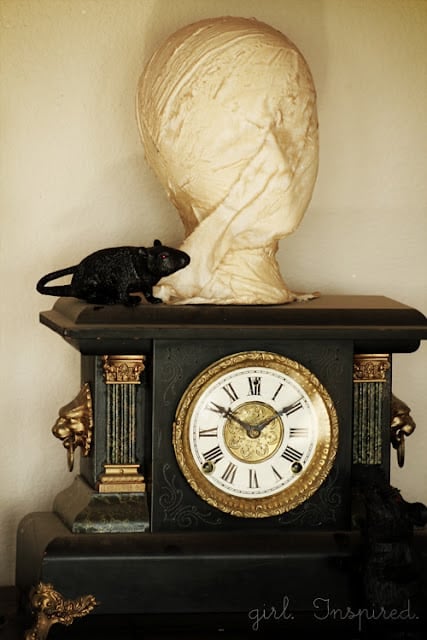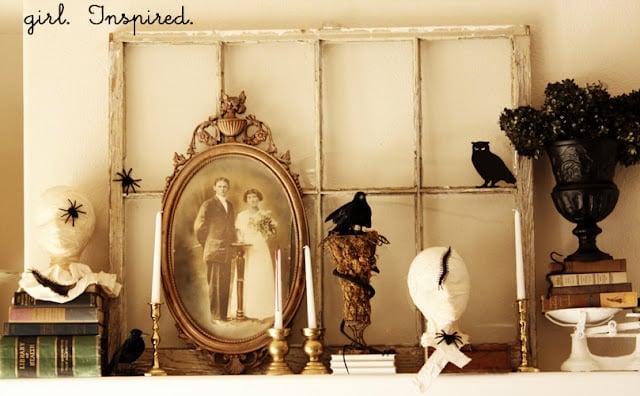 Have fun!