The Annecy dress is absolutely darling for soaking up the summer sunshine. I printed out the pattern just a couple days before I packed up my entire sewing room and I had already packed up most of my fabric. Since this pattern is so ideal for pairing smaller pieces of fabric into great pattern combinations, I was able to sew up the dress by choosing from the small cuts of fabric I keep in my sewing cubby. It's a pretty quick sew – I think it only took me a couple hours and provided a great distraction from the moving chaos.
In addition to being able to combine fun patterns and color, there are several other things than I adore about this dress. One: the bell-shaped skirt! I rarely see a skirt like this and it takes the sportier criss cross bodice and turns it into such a cute, girly dress. A nice border on the bottom of the skirt helps to emphasize the bell and gives another opportunity for color pop!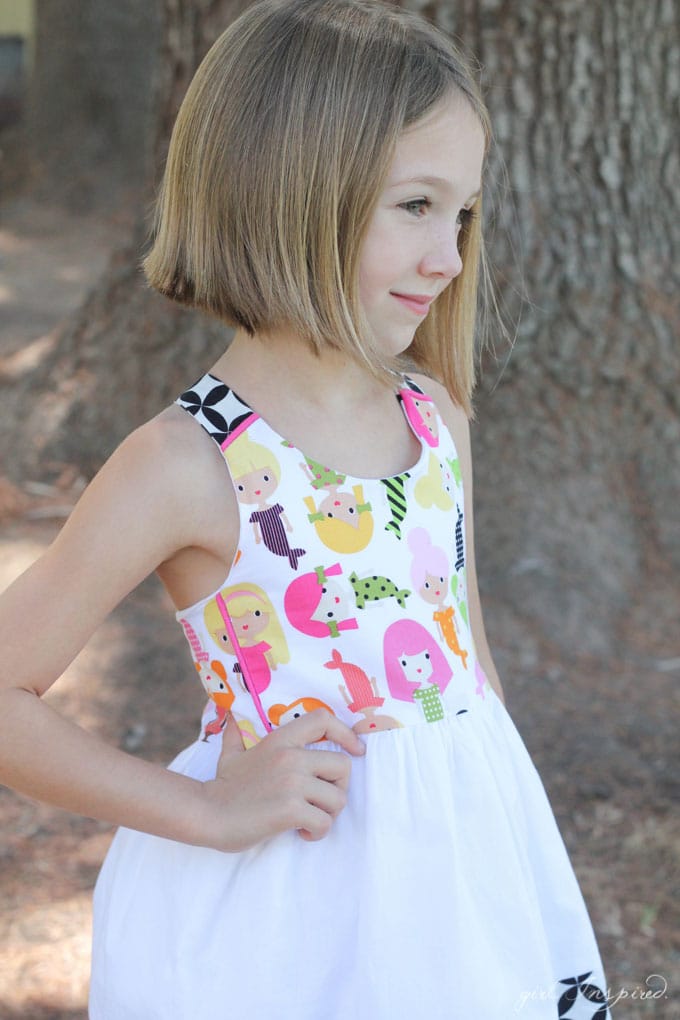 Two: the piping or trim accents on the bodice. Trim, even in small quantities, can give a garment a professional look. It adds texture and visual interest. The Annecy dress has a trim option up on the shoulders and also as a diagonal accent on the front side bodice. I used a hot pink piping for my trim accent.
Three: the criss-cross back straps! The criss cross straps in the back are fixed but pull on easily because there's a little bit of elastic at the top of the center back. I just love the cool, breezy look of the back of the dress. In addition, the straps are curved just perfectly so that they don't cut into the neck uncomfortably AND they also don't slip off the shoulders. I wonder how many attempts it took Kelly to get those straps so perfect – probably one since she's a design genius!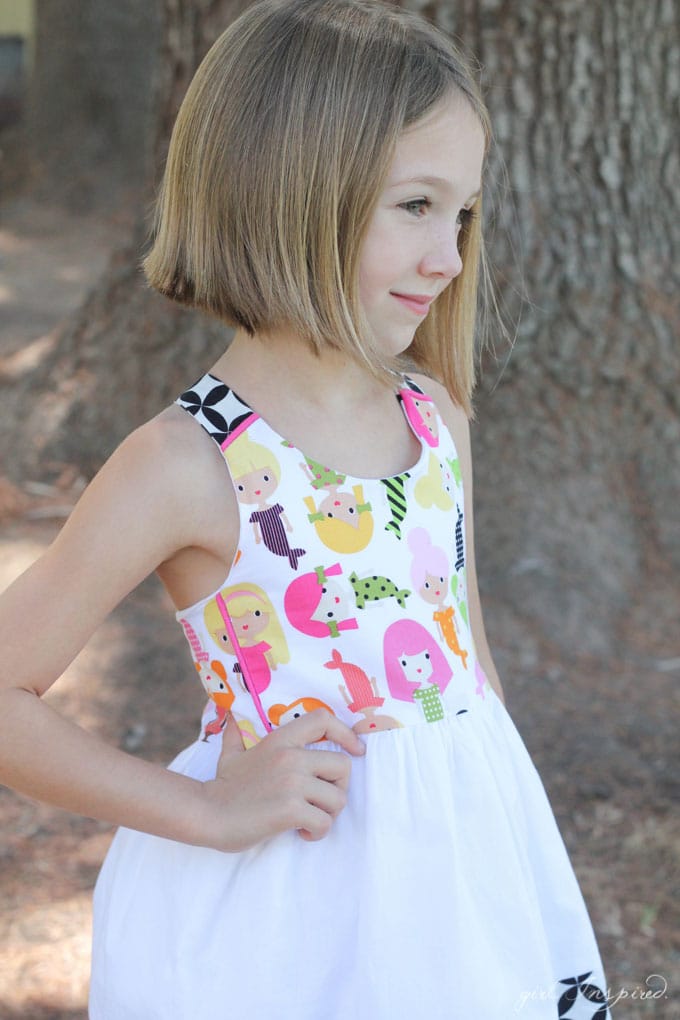 Would love to see what you're making!