We don't typically do anything wild and crazy for New Year's Eve. We eat something unhealthy, like nachos or more fudge, watch a movie, and nod to each other at midnight…if we're awake. Nevertheless, I walked past an end cap at Target with celebratory hats, looked at the discount tinsel in my shopping cart, and decided to make a few New Year's Eve hats to throw a little extra fun into our quiet festivities.
Making these New Year's Eve hats is quick and easy and probably requires no explanation, but I'll do a quick walk through just in case.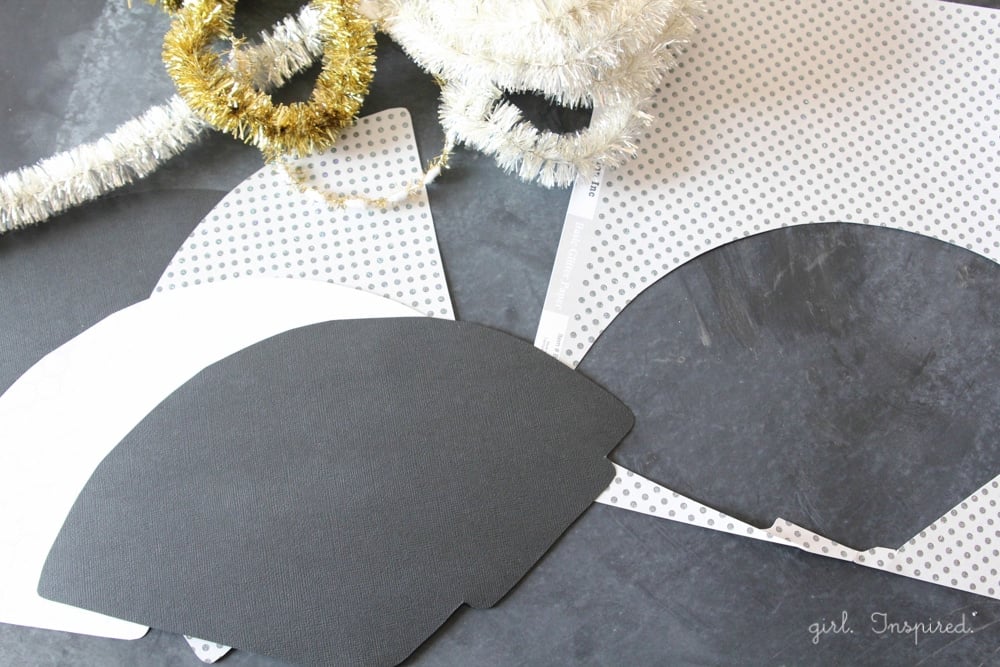 Basically, you
print and cut out the template – click here for template
trace the template onto cardstock,
cut it out,
gently wrap into a cone, insert the tabs into the slit, and hot glue for extra security.
Add a 15-inch piece of tinsel around the base of the hat with hot glue
Add a small fluff of tinsel to the top of the hat with hot glue
Cut an elastic cord or ribbon to hold the hat on – 15 inches for children, 18 inches for adult
Hot glue each end of the elastic cord on each inner side of the hat.
Add glittered letters or signs if you like (I didn't have glittery letters, so I mod podged some glitter onto other letter stickers)
Presto!! Now you're ready to party!